It's been a long journey for this long drop, but Thursday, the world's tallest waterslide will finally open at Schlitterbahn Kansas City. The slide will open this Thursday after several delays in construction and testing. Park officials say that after three delays, the ride is officially ready to open, and Thursday will be the day. The park has also released some new restrictions on the ride, as well as some new details about the delays.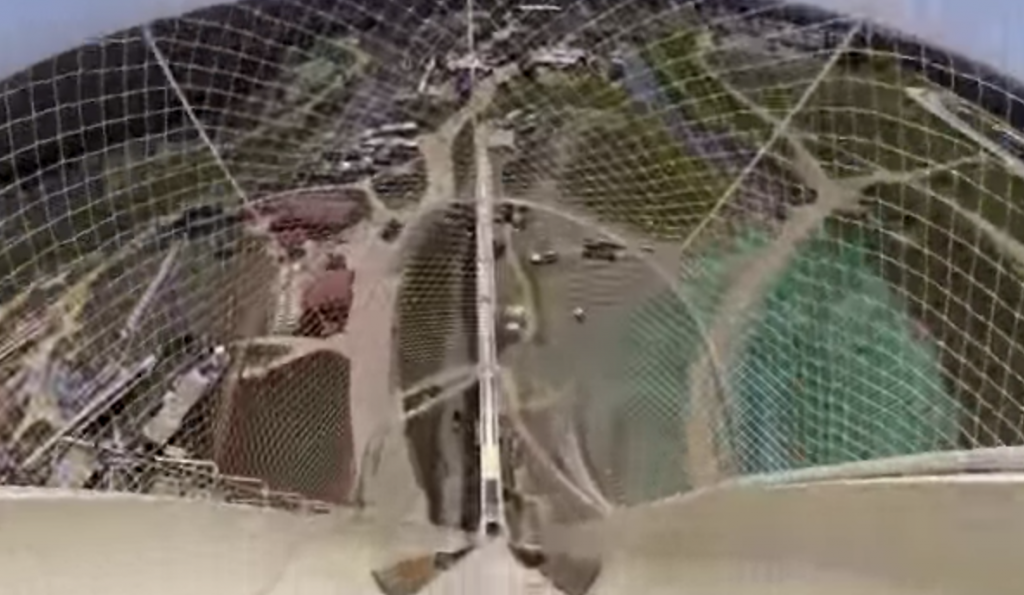 Verruckt at Schlitterbahn Kansas City is doing something that has never done before. They aren't just going past the world record water slide, they are vaulting past it, and raising the bar so high that it's going to be a long time before anyone has the balls to try and break it. The 167 foot slide will feature speeds of up to 70 mph, and will be the only one of it's kind in the world.
The slide was originally slated to open on May 23rd, but was pushed back to June 5th, and then to June 29th…and now finally, July 10th. Rumors swirled that there the slide was dangerous, that people were falling off of it during testing. That rumor wasn't true…entirely. People weren't falling off it, but when the park tested sandbag dummies, the raft would come completely off the track. That lead to a complete and total redo of the slide and drop. The designers said that they were originally looking at the slide as if it were a roller coaster, and were forgetting about things like air andwater friction, something that most coasters don't have to worry about. The redo cost the park about $1 million dollars, but it's going to be well worth it.
However, safety is the number one concern. The park has instituted several new safety requirements for those riding the ride. The four person raft is now a three person raft, with a total weight limit of 550 pounds. Those that exceed the weight limit for all three people will have a lighter Schlitterbahn employee ride with them. All riders must be 14 years of age or older, and all riders must be over 54 inches.
Video-Take a ride on Verruckt at Schlitterbahn Kansas City
http://www.youtube.com/watch?v=7W7YPDU6nrg
First riders on the attraction described it as "falling from the sky, like skydiving". It's a thrill that many from all over the world will seek out. Will you be one of them?
Verruckt officially opens Thursday July 10th.
Stay tuned for even more Schlitterbahn fun, and be sure to get social with us on Facebook, and follow along with us on Twitter @BehindThrills for the latest updates!
For more information about Verruckt at Schlitterbahn Kansas City, visit the official website by clicking here!