Six Flags Fiesta Texas is pushing the envelope. Why? Because they have Batman! Six Flags Fiesta Texas is introducing the world's first 4D Wing coaster that will have riders head over heels for the Dark Knight. The all new coaster is coming to the park for 2015, and features some jaw dropping new elements and fun!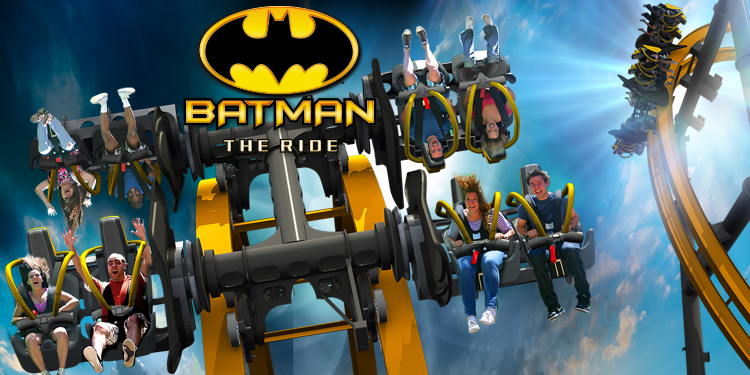 Six Flags Fiesta Texas is the second park in the United States to get a "4th Dimension" coaster. The first was Six Flags Magic Mountain with X2. The coaster takes guests through track, in and out of inversions and huge drops, all while spinning freely on the track as it moves. The cars rotate as they move on the track.
The coaster will give guests six head over heels flips, and a few drops that take them beyond vertical as the track drops inward.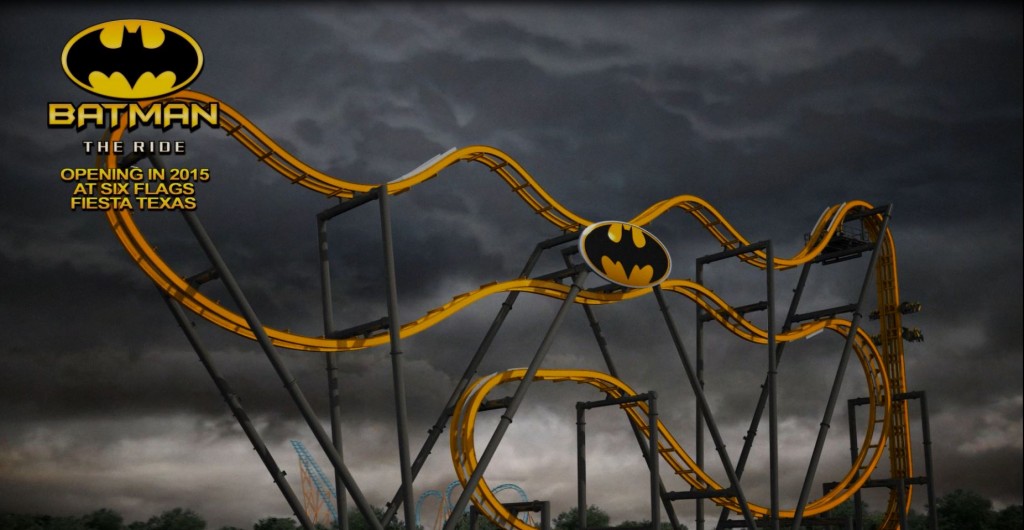 "Every year we continue to provide more and more innovative technology and excitement for our park guests and season pass holders. BATMAN™: The Ride is an entirely new concept in ride engineering and will provide a sensory experience like no other coaster. The unanticipated tumbling will add even more thrills as riders travel along the dipping and swirling track," said park president Martin Bozer.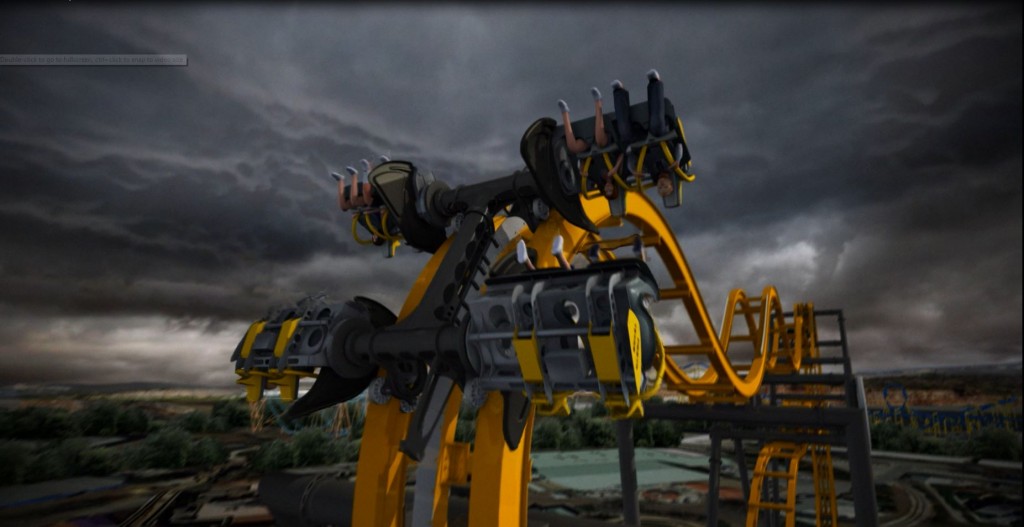 Ride Stats:
The world's first, one-of-a-kind onboard magnetic technology featuring six smooth head-over-heels free-fly flips providing guests the feeling of weightlessness as they soar outside the confines of a traditional track;
A 4D wing coaster that seats up to eight and has riders "face their fears" by allowing them to physically face each other as they tumble head-over-heels;
A 120-foot tall hill that is ascended by an elevator-style lift straight up;
Two beyond 90-degree raven drops giving the sensation of free-falling;
Five vehicles with eight passengers each;
A Bruce Wayne/Batman theme throughout the queue line featuring the Batmobile and Bat-Signal.
Stay tuned for more from Six Flags, and be sure to get social with us on Facebook, and follow along with us on Twitter @BehindThrills for the latest updates!
For more information about Six Flags, including tickets, visit the official website by clicking here!