Celestina Warbeck is not seen one time in any of the Harry Potter films. She is mentioned a handful of times in the Harry Potter books, yet she has become a sensation in the Muggle World. Now, she becomes even bigger as author JK Rowling reveals a huge biography about her, including her birthday, on the online Harry Potter universe, Pottermore.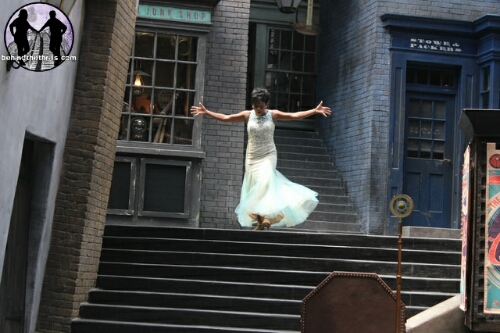 On the interactive Harry Potter website, Pottermore, JK Rowling reveals a huge new biography about one of the secondary characters from the Wizarding World. Celestina Warbeck appears briefly, but now she has the full spotlight.
From Pottermore (click here):
"Although we never lay eyes on Celestina during the whole seven volumes of the Potter books, I always imagined her to resemble Shirley Bassey in both looks and style. I stole her first name from a friend with whom I worked, years ago, at Amnesty International's Headquarters in London; 'Celestina' was simply begging to be scooped up and attached to a glamorous witch."
The subscription site gives their readers an in depth look at the singer, including a studio recording of her biggest hit "You stole my cauldron, but you can't have my heart".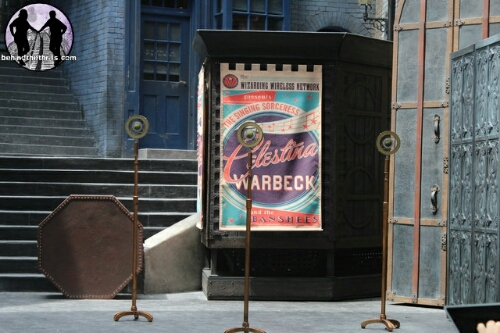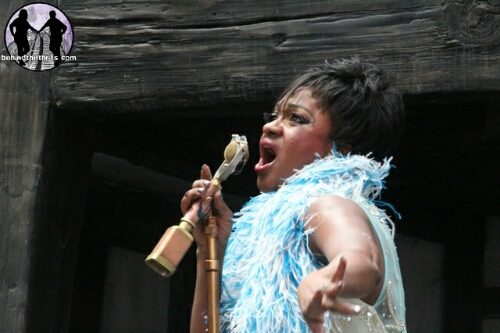 Guests who experience the all new Wizarding World of Harry Potter – Diagon Alley at Universal Studios Florida, however, can experience a whole show performed by Celestina Warbeck and the Banshees. The stage show is one of many new additions at Universal Orlando, and is one of two stage shows that are performed throughout the day.
Video-Steal her cauldron, check out the full Celestina Warbeck show at Universal Orlando
Diagon Alley opened this past July and has been a huge hit for Harry Potter fans and theme park guests alike. Universal recently announced a second Harry Potter Celebration weekend for next January, which will bring much of the cast back and give fans the chance to get an exclusive Q&A session.
Stay tuned for more from Universal Orlando, and be sure to get social with us on Facebook and follow along with us on Twitter @BehindThrills for the latest updates!
For more information about the Wizarding World of Harry Potter – Diagon Alley at Universal Studios Florida, including tickets, visit the official website by clicking here!