Earlier this Summer, plans for a new attraction for Busch Gardens Williamsburg were uncovered. With Summer coming to a close, it's no surprise that Busch Gardens Williamsburg has already broken ground on the attraction. Starting construction now gives the park the chance to work through Howl-o-Scream and Christmas Town during the week while the park is closed. Before the park is even closed for the 2014 season, it's possible that we'll see quite a bit of work going on as the park prepares the new attraction for next year.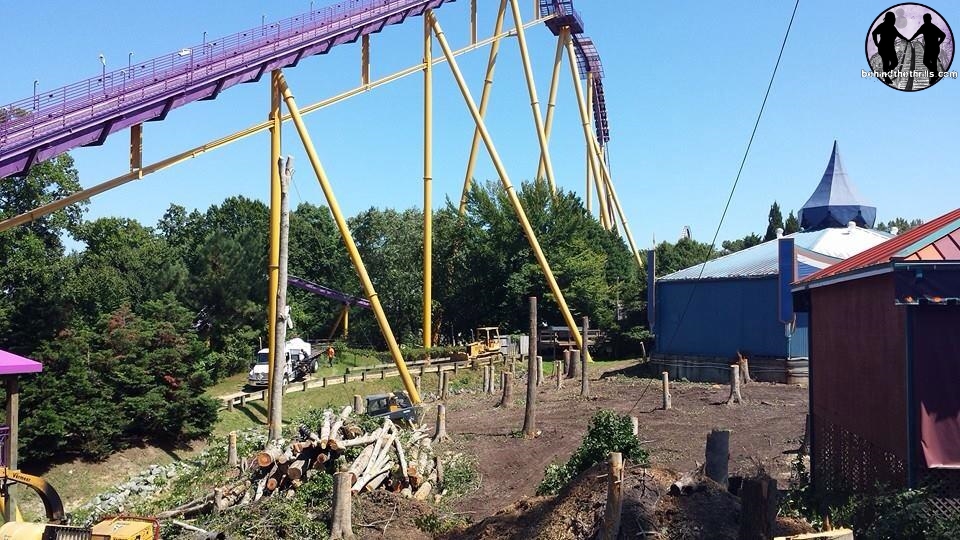 The new attraction coming to Busch Gardens Williamsburg will be located in the Festa Italia area of the park near Apollo's Chariot. The new attraction is already well underway with the first major step in construction, which consists of clearing the land. Busch Gardens Williamsbrug is clearly in the early stages of construction as they prepare the site for a permanent structure to be built.
Once the site has been cleared, the park will work with the foundation to prepare it for a permanent structure, which includes footers and building foundations. Once that's completed, the park will then begin to actually erect the attraction. From there, it's all down hill before it's ready for the public to experience!
Of course, nothing official on the attraction has been announced yet, so stay tuned for more information on the newest attraction coming to Busch Gardens Williamsburg in 2015!
For more information about Busch Gardens Williamsburg, visit the official website by clicking here.