Many families have at least one pet of some kind in their household, whether it's a dog, cat, or some other type of animal. And while there are a lot of families that have pets, many of those families consider their pets to be a part of their family. This coming Spring of 2015, Disney Parks will be reintroducing pet products into their lineup of merchandise.
Disney Parks carried a few pet products back in the mid-2000's and some of those popular items will be reintroduced under the brand new line of products, Disney Tails. Beginning in Spring of 2015, guests will be able to purchase a few of these products, most of which will be intended for dogs, but could also work for cats.
Disney is focusing on allowing dogs to show their Disney Side. With dogs being just as much a member of the family as the kids, why not allow them to show off their Disney Side too? Earlier this week, the Disney Parks Blog announced a meet-up for a limited number of their blog readers and their furry friends for showing their Disney Side. This is our dog Turk and he's showing his Disney Side by wearing Goofy ears!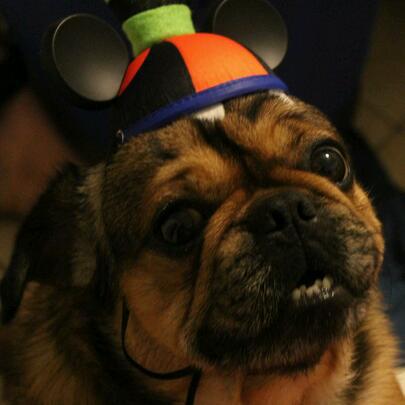 Some of the products that will be introduced will include apparel, dog bowls and chew toys. Some products have already been released, which include a Haunted Mansion inspired bow tie and a Mickey Mouse Ice Cream Bar chew toy. Check out a photo of some of the new products: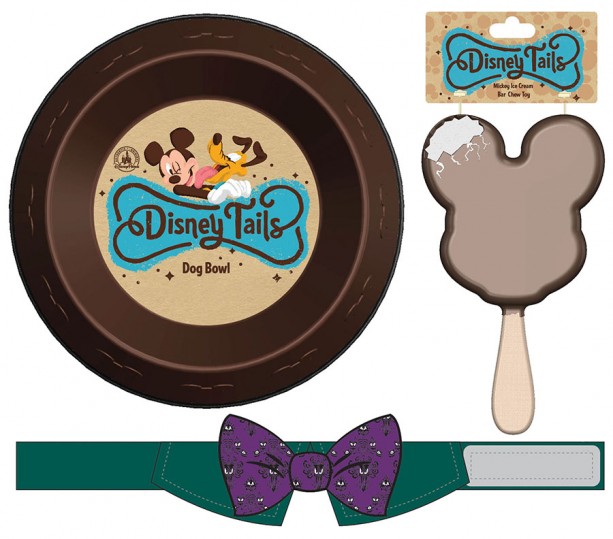 These products won't be available until sometime next year, but when they become available, guests will be able to find them in select locations at both Walt Disney World and Disneyland.
For more information, visit the official website for Walt Disney World (click here) and Disneyland (click here).