According to Market Watch, Disney has filed a series of patents that could see them make use of drone technology for upcoming shows. The idea isn't new, as several movie companies have used drones to promote their films, but with Disney, they are hoping to not only use what others have learned, but also develop a whole new system. The new systems could add a new dimension to how guests at the parks see shows and parades.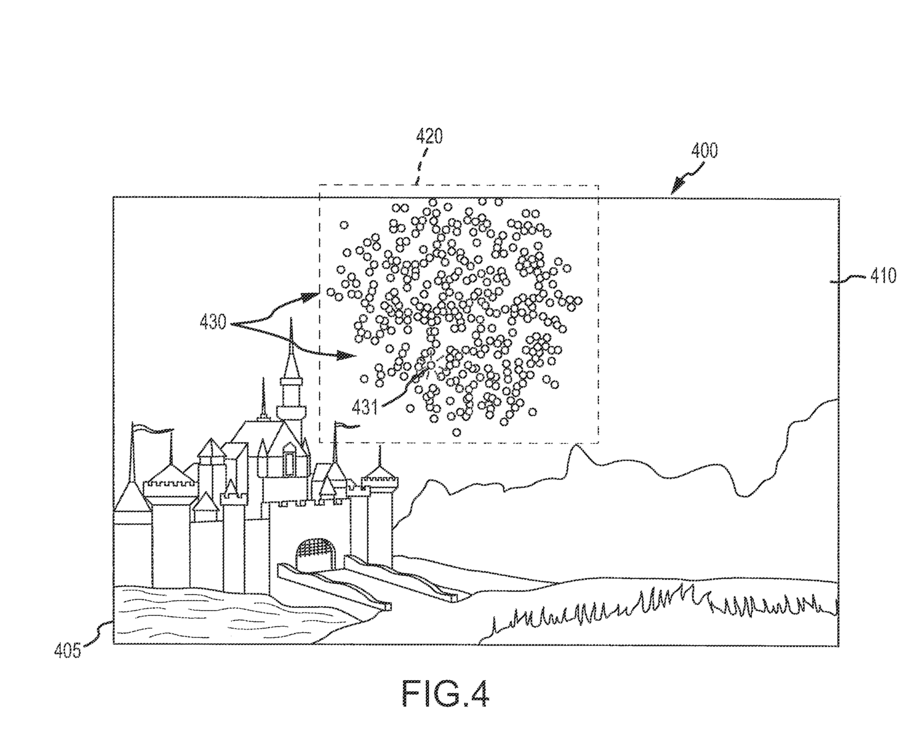 The first two applications deal with light shows, with drones carrying screens or lights. The drones would all be controlled by a single controller, and would carry the screens or lights into place. The screens would be flexible and be able to move easily using the drones. The drones could also be fitted with a single light that could be used to simulate fireworks. Digital fireworks, actually in the sky. It would be safer, and in the long run, more cost efficient.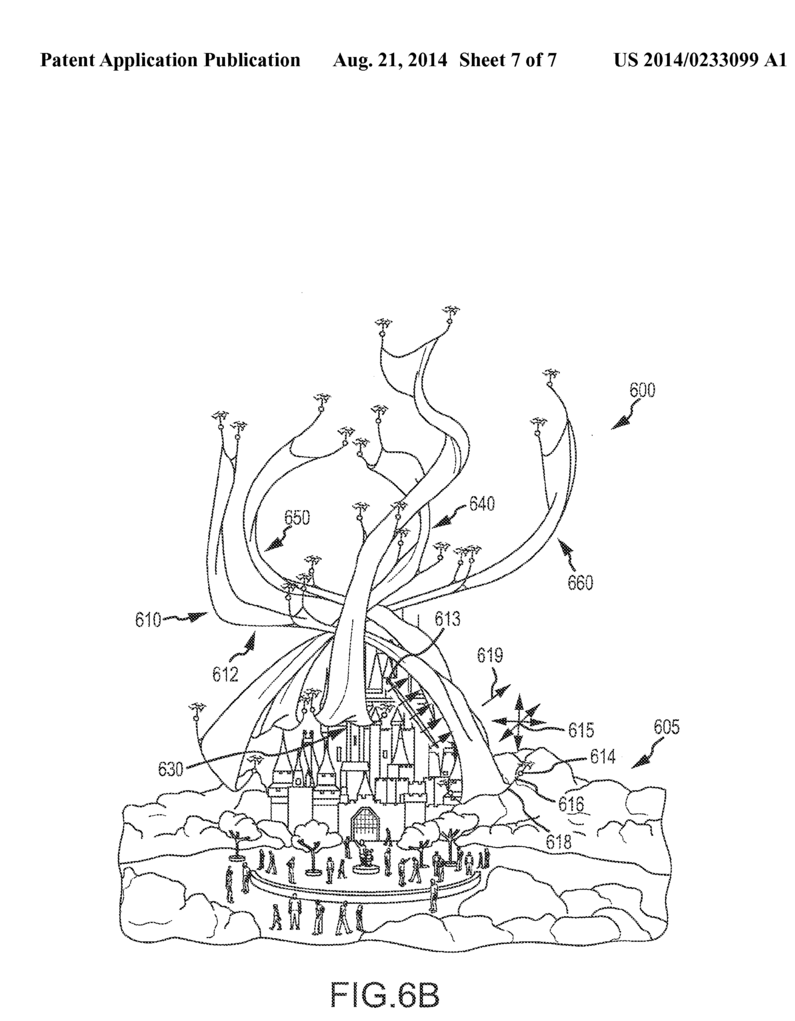 Other ideas could have drones moving props around huge set pieces, such as the castle. Imagine having Cinderella wrap a gift for everyone in the park, and when it's unwrapped, the castle is glowing in millions of sparkling lights. The technology would essentially give the parks the power to use drones to create new show elements and ideas with lights, screens and small loads.
The third patent application calls for drones to be used as controllers for puppets and balloons. The balloons shown look similar to those used in the Macy's Day Parade. The real kicker with this one are the giant, lightweight puppets that walk on their own. That would be one hell of a new addition to a parade.
There's no indication which park these would be used for, or even when. The patents are merely to lock in the ideas. Still, this is a very inventive use of technology on what could be a huge game changing move in the theme park world.
Read more on Market Watch, and make the jump to see all of the patent applications for yourself.
Stay tuned as we bring you even more from Disney, and be sure to get social with us on Facebook, and follow along with us on Twitter @BehindThrlls for the latest updates!