This year at Busch Gardens Williamsburg,  Howl O Scream will be taken over by the cursed, and there's a good chance that of you ignore the warnings, you'll join them in their curse. Howl O Scream has unveiled it's all new plans for the 16th year if the event, and they've got all kinds of fun to "Stomp" around with.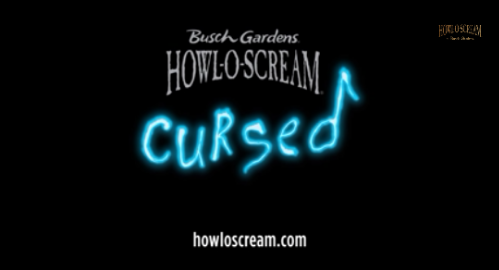 Just like at Busch Gardens Tampa,  Howl O Scream at Busch Gardens Williamsburg will feature a central theme of a phone call you never want to get. Once you hear the song, you're cursed and that will lead to your doom.
Entertainment Vice President Scott Gasparich has one piece of advice for guests when the song plays over the park's sound system.
"Don't listen," he said. "The song is an integral part of this year's Howl-O-Scream offerings. It is said that strange things start happening when guests hear that haunting melody." 
Video – Listen to the new song…If you dare
So besides the curse, what else is happening this year at Busch Gardens Williamsburg for Howl O Scream?
The park's Terror-tories were a huge success last year,  so they'll be expanding with Wendigo Woods in the New France section of the park.
"The startles in Wendigo Woods are more psychological than physical," Gasparich said. "Sometimes it's what you don't see that scares you the most."
Also new is a fan favorite. Fans have been asking about, so for 2014 Howl O Scream will see the return of Monster Stomp.
 

"Our guests tell us time and time again to bring back Monster Stomp," said Park President Carl Lum. "Monster Stomp on Ripper Row is a complete revision to the classic production with high-tech thrills that can only be created on the Globe Theatre stage."
The Globe Theatre stage is the home of the all new London Rocks, which uses new technology to tell an amazing story with music and dancers. Located in Rippers Row, Monster Stomp will use some the same technology,  including 3D mapping to make the take of Jack the Ripper come to life once again.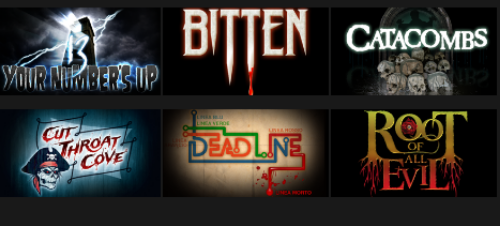 Houses
Six houses will return for this year's Howl O Scream.
The returning houses are:
13 – Your Number's Up
Bitten
Catacombs
Cut Throat Cove
Deadline
Root of All Evil

Shows
In addition to the all new Monster Stomp,  Fiends, and Night Beats will return once again.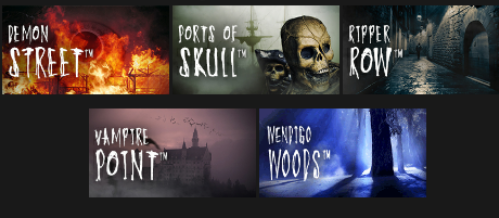 Terror-tories
The count is up to five Terror-tories this year, as all of the horror of the previous year is joined by Wendigo Woods. The Wendigo is an ancient spirit that comes to feast on flesh.
There will also be a huge number of dining and shopping opportunities,  as well as tours to get you as up close to the terror as possible.
The fun starts every weekend, beginning September 12th is included with Busch Gardens Williamsburg admission.  While family fun happens all day long, the park transforms at 6p.m. for Howl O Scream,  and becomes aimed at those 13 and up.
Stay tuned for more from Howl O Scream at Busch Gardens Williamsburg, and be sure to get social with us on Facebook and follow along with us on Twitter @BehindThrills for the latest updates!
For more information about Howl O Scream at Busch Gardens Williamsburg, including tickets, visit the official website by clicking here!