The Harry Potter franchise has inspired some amazing interpretations from the Wizarding World that JK Rowling created in the books, including the films. The seven book series has been made into eight films, three theme park worlds (with a fourth on the way) and enough merchandise to furnish an army of Muggles with gear for a lifetime. The books have also been spun into three books that do not take place in the same time line as Harry Potter, but still in the Wizarding World. One of those books is now going to be three new films, and one familiar face is in negotiations to direct them. Still with me?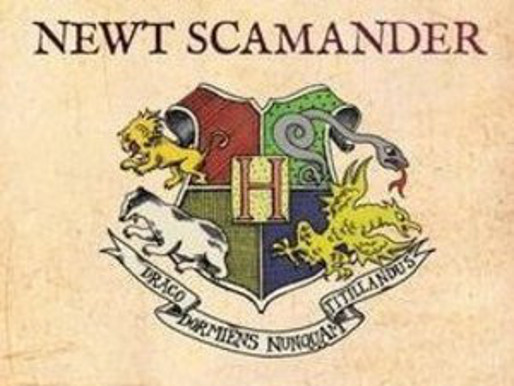 The book that was mentioned in Rowlings' Harry Potter series, Fantastic Beasts and Where to Find Them is getting the big screen treatment. That's really nothing new. What is completely new is that director David Yates is in talks to direct them. David Yates has previously directed four Harry Potter films, so he knows the universe that was created. The story is narrated by Newt Scamander, and takes place 70 years before the events of the first Harry Potter film. A prequel? No, not really…though I suspect Newt will run into some younger versions of familiar characters. Previously, Harry Potter and the Prisoner of Azkaban director, Alfonso Curan was attached to direct.
There is no word on what exactly the story will be for the film, but we do know it begins in New York. We also know that Rowling is writing the script for the films. We imagine that the design company who is responsible for coming up with the look of the films, Mina Lima, will also be back.
When the story first broke several months ago, it was said that there could possibly be ties to further theme park attractions as well. What could a Fantastic Beasts attraction look like? We've gotten our first look at some of the beasts this summer when The Wizarding World of Harry Potter-Diagon Alley opened. The new land includes Magical Menagerie, which features creatures that you can purchase to take home, but it also features several characters from within the book.
Video-Take a walk through the Magical Menagerie at Universal Orlando's Diagon Alley

Diagon Alley just opened in July, so it's unlikely that we will see more Potter anytime within the next few years.
Fantastic Beasts and Where to Find Them is scheduled to hit theaters on November 18th, 2016.
Stay tuned as we bring you more from The Wizarding World, and be sure to get social with us on Facebook, and follow along with us on Twitter @BehindThrills for the latest updates!
For more information about Diagon Alley at Universal Orlando, visit the official website by clicking here!