Howl O Scream at SeaWorld San Antonio has rolled out their 2014 line up, and like all the other Howl O Scream events this year, it's CURSED. The curse comes in the form of a song, that once you hear it, will be your doom. Don't listen. Will you make it out of this year's Howl O Scream, or will you suffer the same fate as everyone else?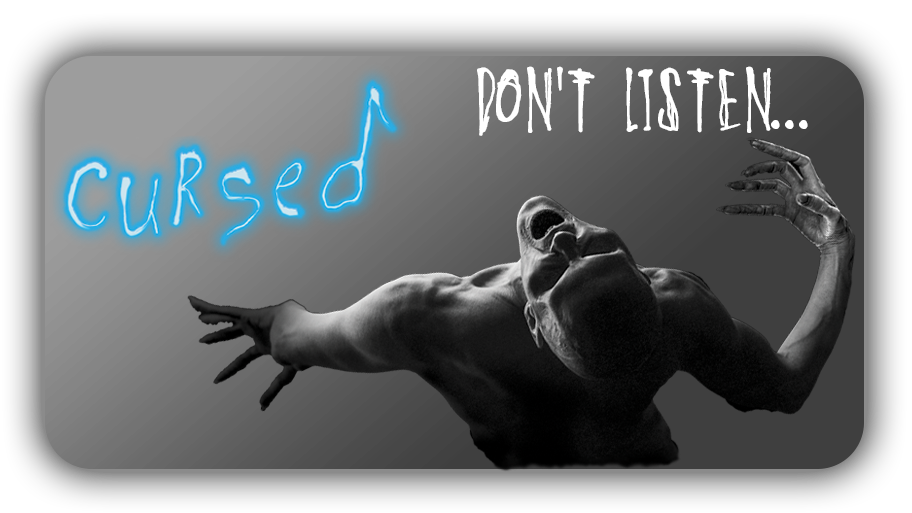 This year Howl O Scream at SeaWorld San Antonio has more houses than ever before, and is also bringing several all new Terror-tories, by taking a page from Howl O Scream at Busch Gardens Williamsburg. The park is also rolling out all new dining experiences, and of course a Shamu sized Halloween Show. The event happens every Friday-Sunday beginning September 26th.
Here's the full line up:
Houses:
ICU: Intensive Cursed Unit – NEW!
Originally founded as a sanctuary for those inflicted with The Curse, the physicians and staff charged with finding a cure have begun to behave a bit strangely themselves. Is there any escape from this terrifying affliction? Can you survive The Curse?
Prey: The Hunter Becomes the Hunted™
Venture deep into the woods and feel your adrenaline start to pump. Faint lights, the sound of eerie whistling, or is your mind playing tricks on you? Senses are on high as you realize the hunter has just become the hunted.
Frightmare Forest
Deep within the forest, the corpse creepers emerge from the shadows to bring your worst nightmares to life. What these "Frightmare" bring forth will have you hovering on the edge of terror.
Den of the Departed: Zombie Takeover!
The New Orleans Voodoo Queen has reclaimed her Louisiana cemetery and raised her loyal followers back from the dead. Trespassers beware, these servants are ravenous and on the prowl for a meal. And they don't take kindly to strangers.
Sea Oddities Sideshow: Clowns in Control
The circus came to town and decided to stay, and now the Smiley Face Clown Gang has taken over. This twisted pack of carnival misfits seeks to terrorize anyone who dare enter their realm of terror.
Terror-tories
Psycho Path – NEW!
The asylum walls have never been able to truly contain the mayhem found inside. Patients now run freely on the path spreading The Curse to whoever comes their way.
Ports of Skull™ – NEW!
Known the world over as a crossroads of the damned, this raucous and rowdy port town's inhabitants are dying to meet you!
Vampire Point™
The disturbing, grotesque, and outright terrifying collide as the world's most frightening urban legends descent on this decaying town for a night of terror.
Sideshow Row
The Smiley Face Clown Gang's reign of terror builds a sense of fear as they terrorize the unsuspecting passerby. Can you make it through unscathed?
Demon Street™
Once night has fallen upon this seemingly serene New Orleans cemetery, the dead emerge to retrace the steps of their own funeral processionals. Every evening these spirits rise in search of living souls to claim as their own.
Dining
Specialty Dine
Fright Feast: Cirque du Soulless – NEW!
Come one, come all, to the most peculiar show on Earth! Wonder and fright mingle right before your eyes as you savor your last meal while astounded by a most extraordinary troupe of entertainers. Reservations are required.
Bars
Blood Thirsty
When you're a vampire who's lived hundreds of years, you know how to throw one hellacious party. Make your way past the velvet rope at Blood Thirsty and get a transfusion of signature drinks. Just beware the wait staff – they've been known to bite.
Ports of Skull™ – NEW BAR!
Make no bones about it, in this raucous and rowdy port town, pirates are kings and a good song and stiff drinks are always on the ready. The living and the dead are always welcome!
Rehab – NEW BAR!
San Antonio's newest addiction, Rehab, puts The Curse in your cup! This adult dance party will stir your senses, wet your appetite and leave you wanting more.
Shows
Shamu's Rockin' Creepshow
Hosted by Jack O'Lantern, this high-energy, Halloween-themed Shamu show will send shivers up your spine! Join Jack, our Animal Trainers, and of course Shamu as they put a new twist on some Halloween favorites!
Jack is Back
A great way to end your Howl-O-Scream experience, this show features Jack, along with his minion and minionette dancers, and more than a few ghoulish surprises int his song and dance spectacular. Don't miss this show under the main arch at park closing.
The park opens at noon on event days, but the insanity of Howl O Scream doesn't start eating away at the park until 7p.m. The day is filled with fun for the rest of the family, but at night the creeps, freaks and demons start to roam. The event is included with daily admission, and is recommended for those 13 and up.
Stay tuned for more from SeaWorld San Antonio, and be sure to get social with us on Facebook, and follow along with us on Twitter @BehindThrills for the latest updates!
For more information about Howl O Scream at SeaWorld San Antonio, including tickets, visit the official website by clicking here!