Construction for the Legoland Florida Hotel broke ground back in November of last year. Since the ground breaking, Legoland Florida has been working to bring the brand new hotel to their guests, which will eventually open in 2015. Legoland reached quite a big milestone this week with construction of the Legoland Hotel as they reached the "topping off" point of the hotel.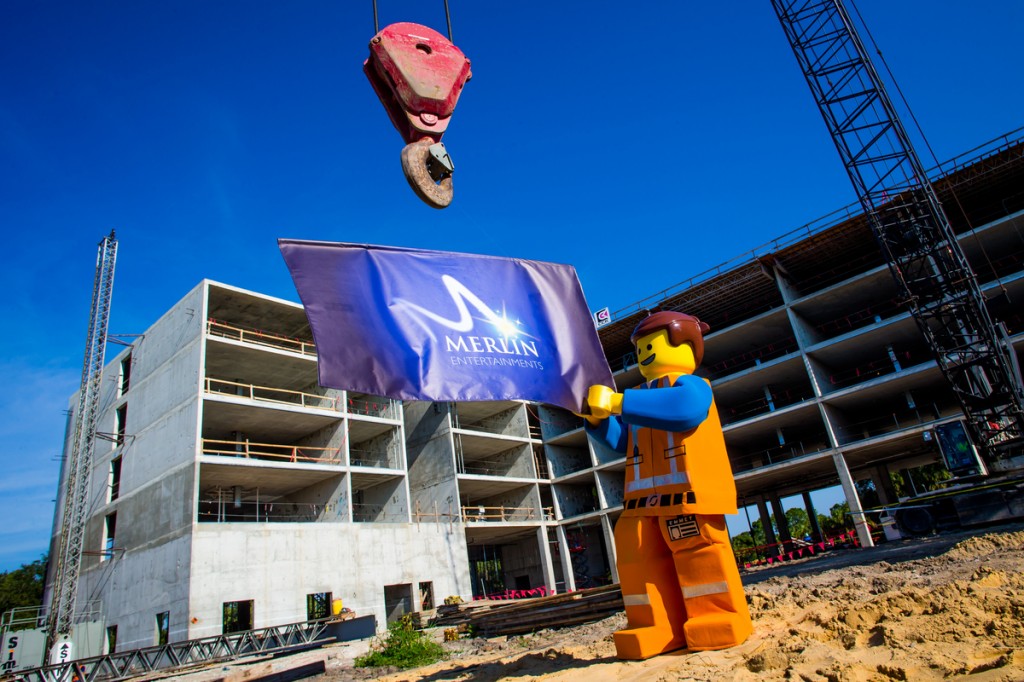 Emmet from The LEGO Movie stopped by Legoland Florida to help them top off the Legoland Hotel with a Merlin Entertainments Flag.
Video: Emmet assists with Legoland Hotel Construction

When the Legoland Hotel opens in Summer of 2015, it will feature 152 brightly colored and highly themed rooms and suites, thousands of Lego models, and interactive play areas. The hotel is located at the main entrance of Legoland Florida. It will also include a pool and restaurants for families to dine at. As a perk of staying on-site at Legoland Florida, guests will have the opportunity to take part in early entry to Legoland as well as enjoy nightly entertainment.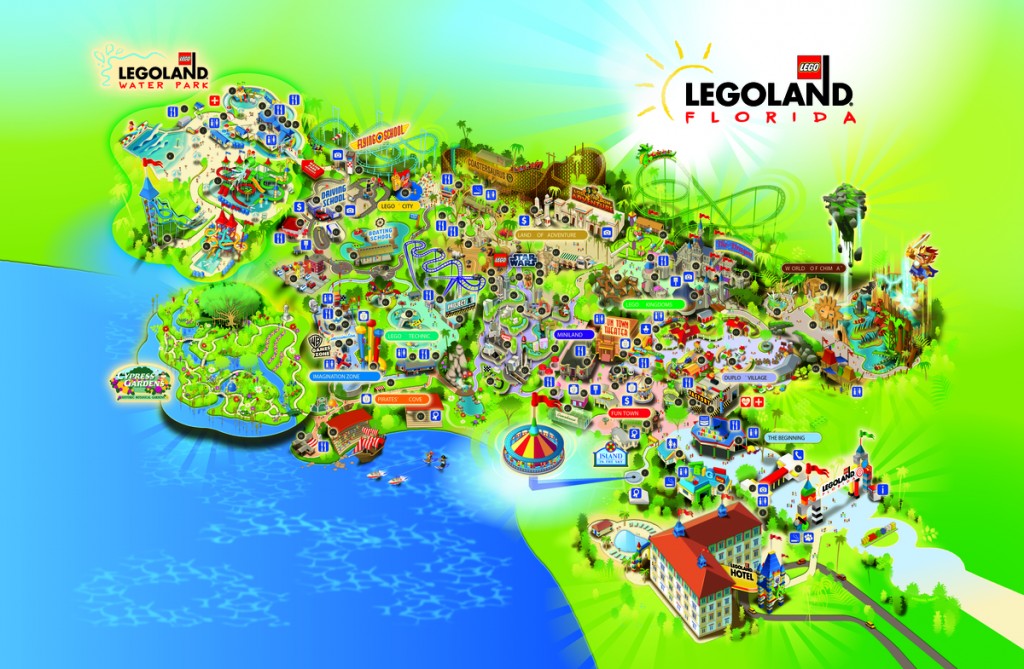 Legoland Florida also released a park map, showing the location of the Legoland Hotel. The Legoland Hotel will be located right at the front of the park, adding ease and convenience for hotel guests. The Legoland Hotel will turn Legoland into a multiple day destination.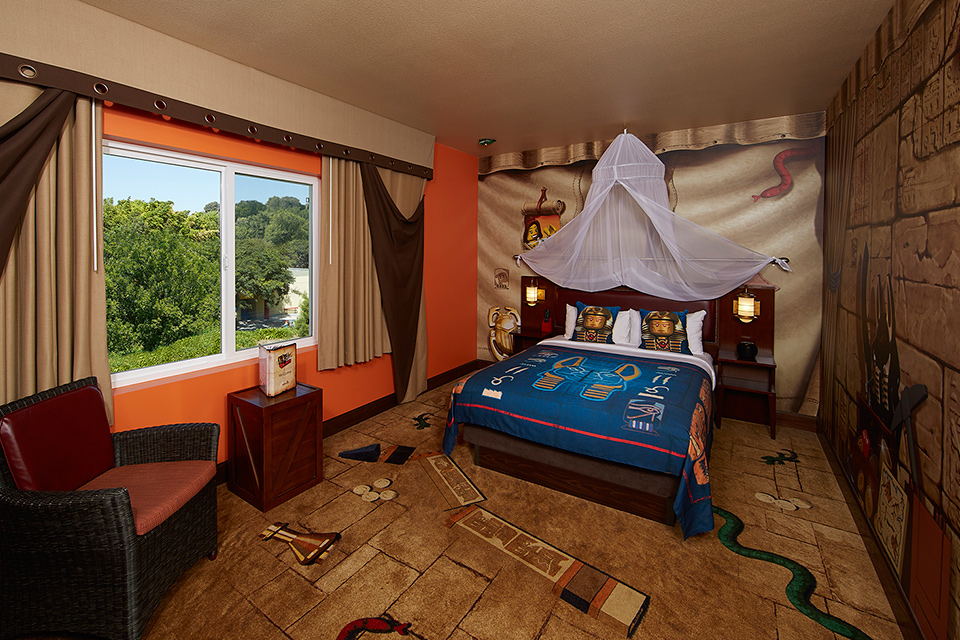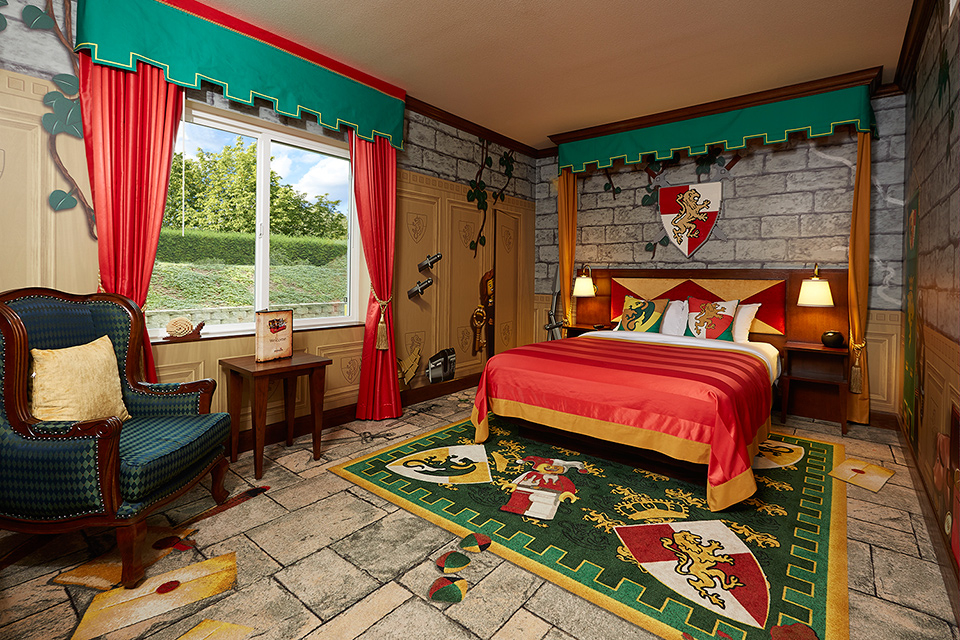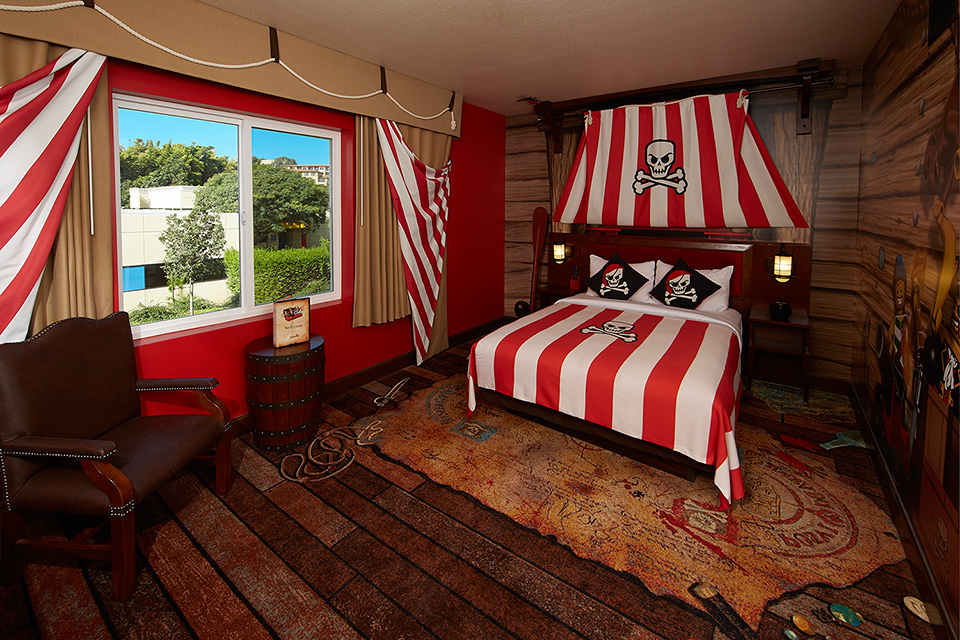 Families will have the choice of four different types of room themes: Pirates, Kingdom, Adventure, and one last theme that will be announced at a later date. Each room includes two separate sleeping areas, a queen-sized bed for adults and a separate sleeping area for up to three little ones. The separate sleeping area for the kids includes a bunk bed with a pull-out trundle bed and their very on TV.
The Legoland Hotel is now accepting reservations for Summer of 2015. The earliest guests can currently make reservations for is beginning on June 15th. It's very possible that the grand opening of the hotel could be around June 15th, just in time for the first day of Summer.
Rates for the Legoland Hotel will start at as low as $249 per night and pricing will vary seasonally. To make reservations for the Legoland Hotel, click here to view the official website.
For more information about Legoland Florida, visit the official website by clicking here.