San Diego Comic Con is long over. We saw some great news, and even greater trailers come out of the huge geektastic event. What we didn't see was the most talked about trailer from San Diego Comic Con. That's right, no Batman vs. Superman:Dawn of Justice. However, one of our favorite parody video channels was there, and they decided to show you just how they think that trailer should have ended.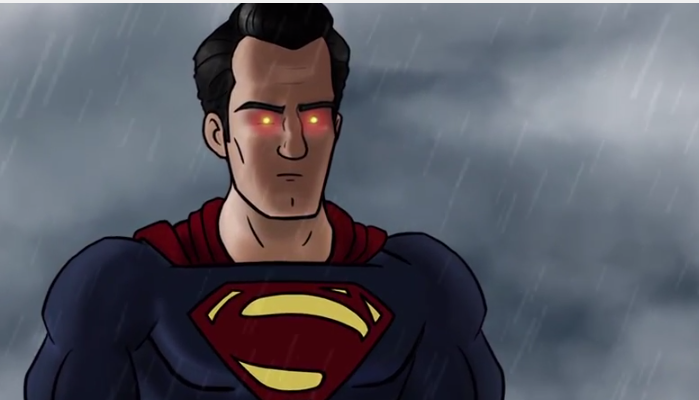 Batman Vs. Superman:Dawn of Justice is probably about the most anticipated movie in the history of ever. Like ever, ever. The film has been in production for a few months, and those in Hall H were treated to a very brief teaser of that film. Of course…we can't see it.
Enter HISHE. How It Should Have Ended have been around for a few years now, putting their personal spin on movies and telling…yep, how it should have ended. Their parodies are pretty great, and it's become a kind of family event every week as we all gather around the internet to see what they come up with.
A recurring theme is Super Cafe, in which Batman and Superman drink coffee and talk about the obvious plot points in the film. They are probably two of the most beloved films in the HISHE universe, and they have been featured just about every time a superhero movie has been released.
Video-How the Batman v Superman Teaser should have ended

That's pretty much a shot for shot remake of the teaser…almost.
Be sure to check out the rest of the HISHE videos, including How Frozen Should Have Ended, which is pretty dead on.
Stay tuned for more geeky goodness, and be sure to get social with us on Facebook, and follow along with us on Twitter @BehindThrills for the latest updates!