SeaWorld, as a company, is making history by changing the way they connect their guests with their Killer Whales. They say everything is bigger in Texas, and today that rings true, as SeaWorld San Antonio has made an even larger announcement. Just like SeaWorld San Diego and SeaWorld Orlando the Texas park is getting a massive redesign of their Orca tanks that will include an all new immersive habitat. Texas, however,  is also going to be going big with many of their animal attractions.
During a huge in park announcement, SeaWorld San Antonio announced that not only will they be adding a huge new Orca habitat, in which animals and park guests will get closer than ever, but they will also be expanding a large number of their other animal experiences.
The park will be completely revamping many of their marine Mammal exhibits, as well as adding a new show and restaurant.
Here's exactly what we will see:
-New Sea Lion Show
-New Sea Lion Habitat
-New Dolphin Coastal Habitat
-New Restaurant
Update: SeaWorld San Antonio just released some concept art of their brand new Sea Lion habitat that will be opening in 2015.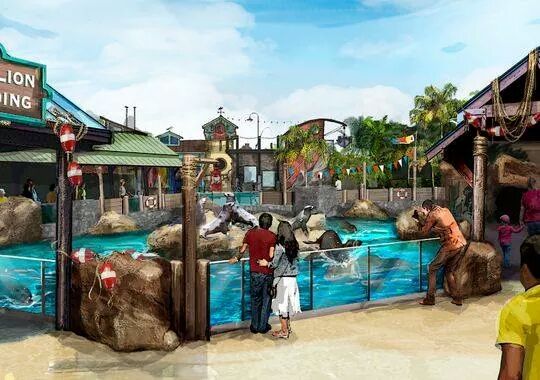 The new area will be renamed Pacific Point Preserve and will not only feature a much larger Sea lion habitat, but will be themed to west coast town where guests can interact with and feed sea lions.
"For 50 years, SeaWorld has connected millions of guests to the natural world through our amazing animal attractions. As an accredited Association of Zoos and Aquariums (AZA) facility and world leader in animal care, these future attractions will not only revolutionize the way our guests interact with our animals, but will allow us to continue SeaWorld's excellent standard of care," said Park President Dan Decker.

"These enhanced habitats will allow our guests to have a greater connection to these animals, inspiring them to learn about and care for the natural world we share," said Chris Bellows, Vice President of Zoological Operations.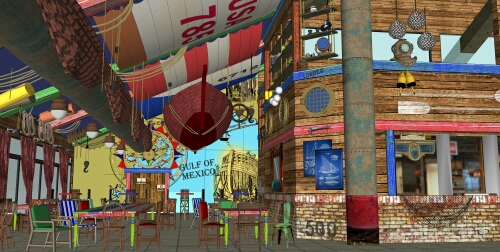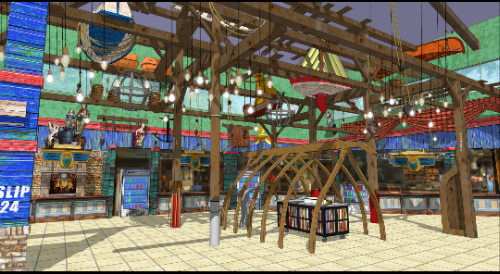 The all new area will also be home to an all new restaurant as well. The new restaurant will be unlike anything at SeaWorld San Antonio, as it will feature food court style dining. Guests will be able to choose from up to four different dining options. While the set up will definitely be counter service, the culinary team will bring a gourmet flair to the new eatery.
In addition, the new realm will also be getting an all new show, as we said above. Details about the show are being closely guarded, but it will follow Clyde and Seamore on more hysterical adventures.
This huge renovation will be completed and opened in 2015. The current show, Clyde and Seamore Cannery Row Caper will close September 1st, so see the show while you can.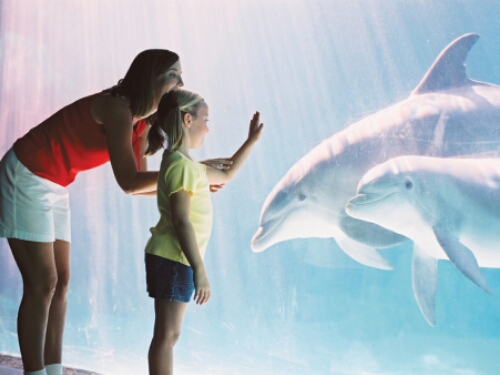 The all new Dolphin Cove exhibit will be open in 2016 and will feature underwater viewing, as well as a more naturalistic feeling environment.
There is currently no time frame for the Orca habitat expansion, though SeaWorld San Diego is expected to open their habitat in 2018.
Stay tuned as we learn more details about the expansion, and be sure to get social with us on Facebook and follow along with us on Twitter @BehindThrills for the latest updates!
For more information about SeaWorld San Antonio, including tickets, visit the official website by clicking here!