Six Flags Magic Mountain is set to close one of it's most iconic roller coasters on National Roller Coaster Day, August 16th. Colossus at Six Flags Magic Mountain is a huge icon that was featured in National Lampoon's Vacation, and has stood as one of the parks' most beloved coasters. The park is closing the monstrous coaster to make room for yet another mega attraction, and this week Six Flags Magic Mountain has revelaed the name…sort of.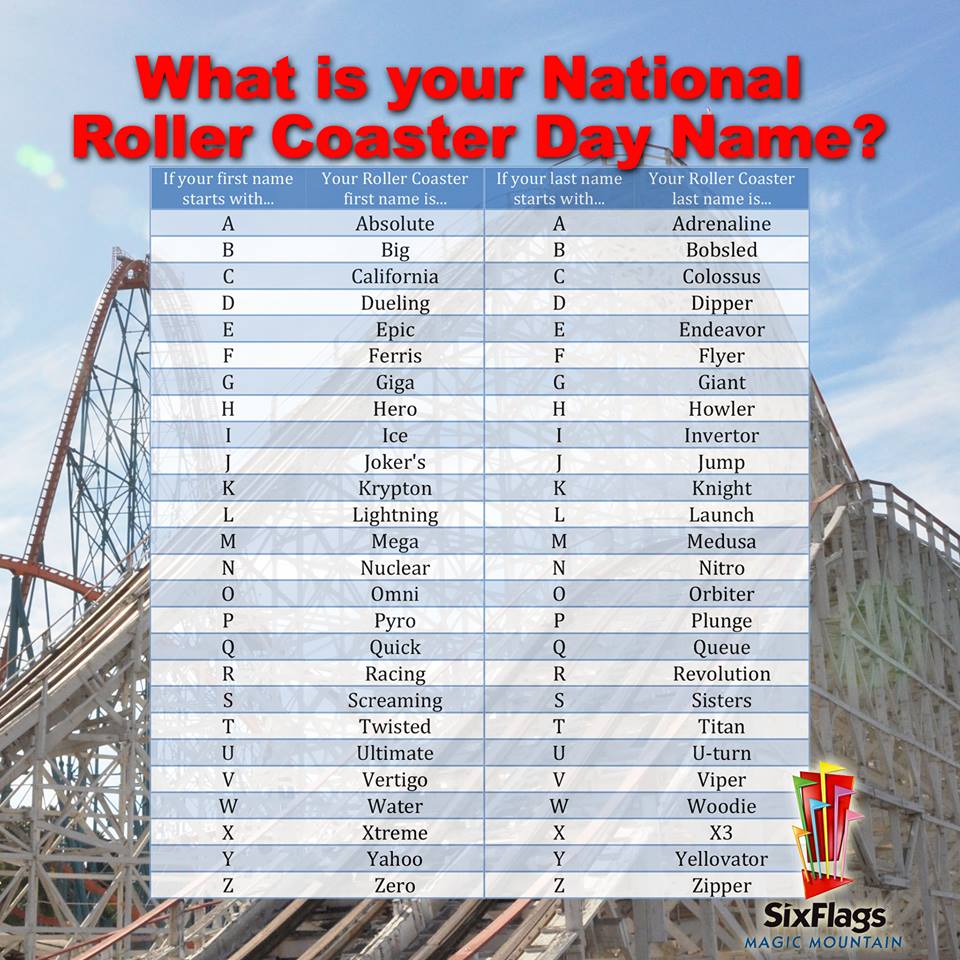 The announcement won't be for a couple of days, but Six Flags Magic Mountain has given fans of their Facebook page a look at the new name…somewhere. The all new attraction will replace Colossus for the 2015 season.
The tease came in the form of one the annoying "What is your name" pictures. Somewhere in there is the name of the new attraction. But which  one? Water Sisters? Probably not, that name is already taken.  If we look at the list, we see that Colossus is one of the choices. Why is this is important? Six Flags has been taken with the habit of taking their aging coasters, and redoing them in "Iron Form". "New Texas Giant" took the old Texas Giant wooden coaster, made it taller and steeper and gave it higher banks. "Iron Rattler" at Six Flags Fiesta Texas took the old Rattler and transformed it into a coaster with inversions. The same with "Steel Medusa".
The list above does not offer any "Iron" or "Steel" adjectives, but there are a few others that might fit. Mega Colossus, Epic Colossus and Dueling Colossus all give us the creative flow of other Six Flags conversions…but one sticks out to us. How about Ultimate Colossus?
Colossus is currently two tracks, side by side. It was once the world's longest coaster. Six Flags could be planning to take the old woodie and give it the Rocky Mountain Coaster Treatment by not only giving it a new track, new supports and possibly some inversions…but they could also be planning on combining the two tracks into one ULTIMATE scream machine. Ultimate Colossus would easily be the world's longest coaster with both tracks combined, and could be an insane ride.
Of course we could be wrong, and the name of the new coaster could very well be Big Woodie…either way, it fits with the Six Flags brand.
Stay tuned for more from Six Flags, and be sure to get social with us on Facebook, and follow along with us on Twitter @BehindThrills for the latest updates!