Things are about to get wicked pissah for the east coast, as the first hybrid coaster is coming to Six Flags New England. The historic Cyclone was closed earlier this year at the park, although you just can't keep a wicked coaster down. The coaster will take the foundation of the original Cyclone and amp it up to 100 with a huge new steel monster that will be the first of it's kind in New England and anywhere on the entire East coast.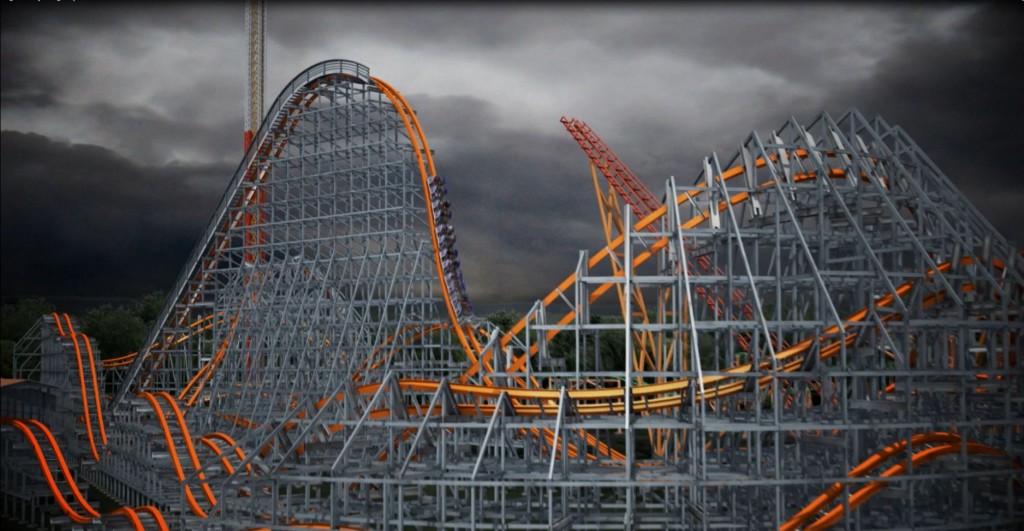 The all new Wicked Cyclone will take riders on a thrill packed ride over 3,320 feet of track that will take guests on some record breaking new maneuvers, and tricks never done on a hybrid coaster. The coaster will have a steep first drop at over 100 feet and 78 degree steep drop.
Riders will face a 200 degree stall, where the ride will hang guests upside down for a split second before speeding down towards more thrills. The coaster will also feature two zero-g loops.
"We take great pride in creating incredible, one-of-a-kind experiences for our guests here at the Thrill Capital of New England," said John Winkler, Six Flags New England Park President. "This project has been years in the making, and the addition of Wicked Cyclone enhances our commitment to delivering world-class thrills to Six Flags New England every year."
Coaster Facts:
3,320 feet of track
10 stories
Speeds of up to 55 mph
24 seats climbs the 109 foot hill
First coaster of its kind to have a 200 degree stall and two Zero G Rolls
Wicked Cyclone will open at Six Flags New England in 2015.
Stay tuned for more from Six Flags, and be sure to get social with us on Facebook, and follow along with us on Twitter @BehindThrills for the latest updates!
For more information about Six Flags, including tickets, visit the official website by clicking here!