The Orlando Eye will be the centerpiece of the all new I-Drive 360 when the new entertainment and dining complex opens next year. While construction hasn't stopped moving, there hasn't been any significant changes to the outer structure of the wheel in quite a few weeks. That all changed yesterday.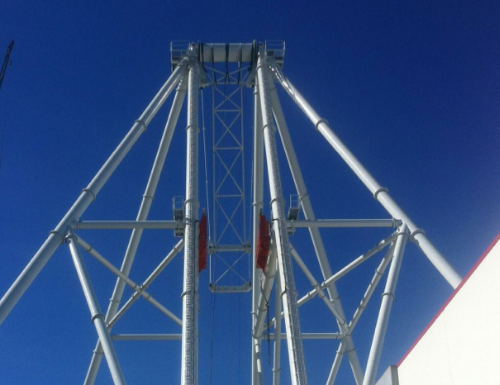 The official Orlando Eye Facebook page showed off a picture of the very first spoke being assembled and put into place.
The spokes are one of the biggest components to the observation wheel, as they are what actually spin the cars around the huge structure. The entire experience is expected to last about 30 minutes. The structure is expected to be finished around November,  and passersby could see the wheel spinning as early as Christmas. However, the first riders will not board the Orlando Eye until sometime this Spring.
The Orlando Eye is part of the huge I-Drive 360 project, and will boast several new attractions, including The Orlando Eye, Madame Tussauds Wax Museum and Sea Life Aquarium. Already the new venue has opened several restaurants, including Yard House among others.
I-Drive 360 is slated to be fully open in Spring of 2015.
Stay tuned for more from the Orlando Eye, and be sure to get social with us on Facebook, and follow along with us on Twitter @BehindThrills for the latest updates!
For more information about I-Drive 360, and to stay up to date, visit the official Facebook page by clicking here!