Colossus at Six Flags Magic Mountain was an icon. At one point it was the world's longest and fastest wooden coaster. It was a worldwide icon as the "Screamin Meemie" in National Lampoon's Vacation when Magic Mountain doubled for the iconic "Wally World". It was featured in several other movies, TV shows and commercials. This year, the coaster closed. While some feared that it would be gone for good, Six Flags never lets a good coaster die. In 2015, Colossus returns, only this time…it will be Twisted.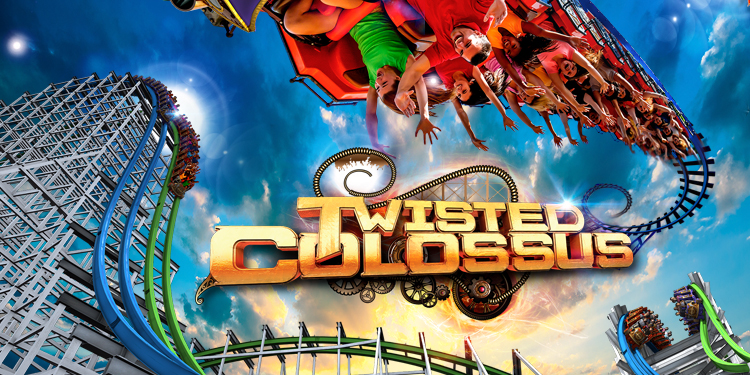 Twisted Colossus at Six Flags Magic Mountain will twist the limits of what a hybrid coaster can do. It will feature r will feature several elements not found on any other coaster in the world, and it will be the world's longest hybrid coaster, with nearly a mile of track.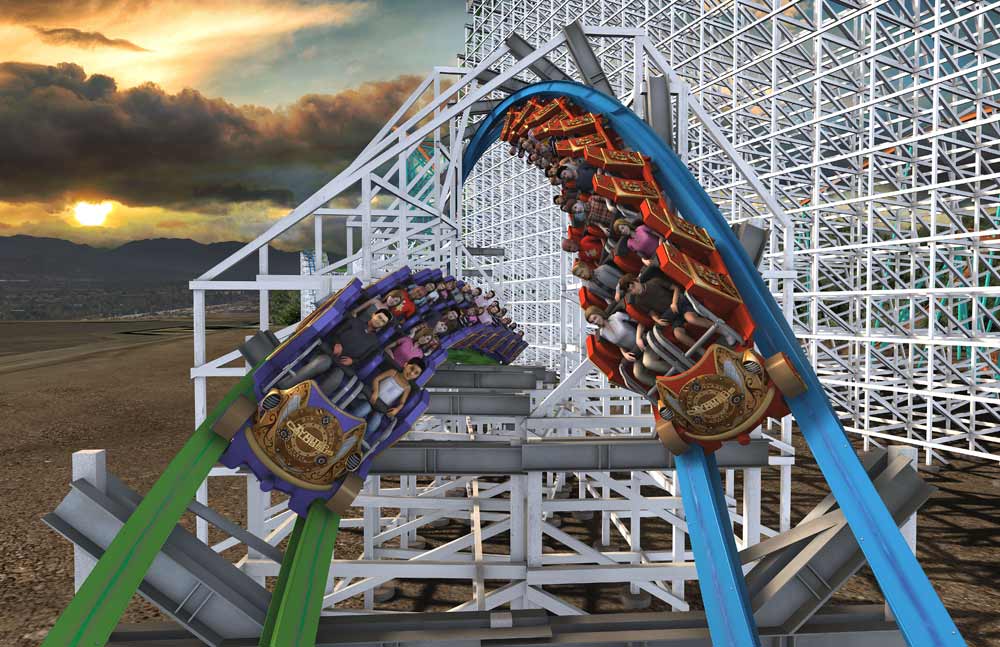 The coaster will truly duel, with several "near miss" moments on the coaster where two cars actually cross paths. The record breaking first on a wooden coaster will feature a stalling inversion over the track below, giving guests on both sides an extreme view. The coaster will also feature a second lift hill, where a train being dispatched from the station will catch up with it.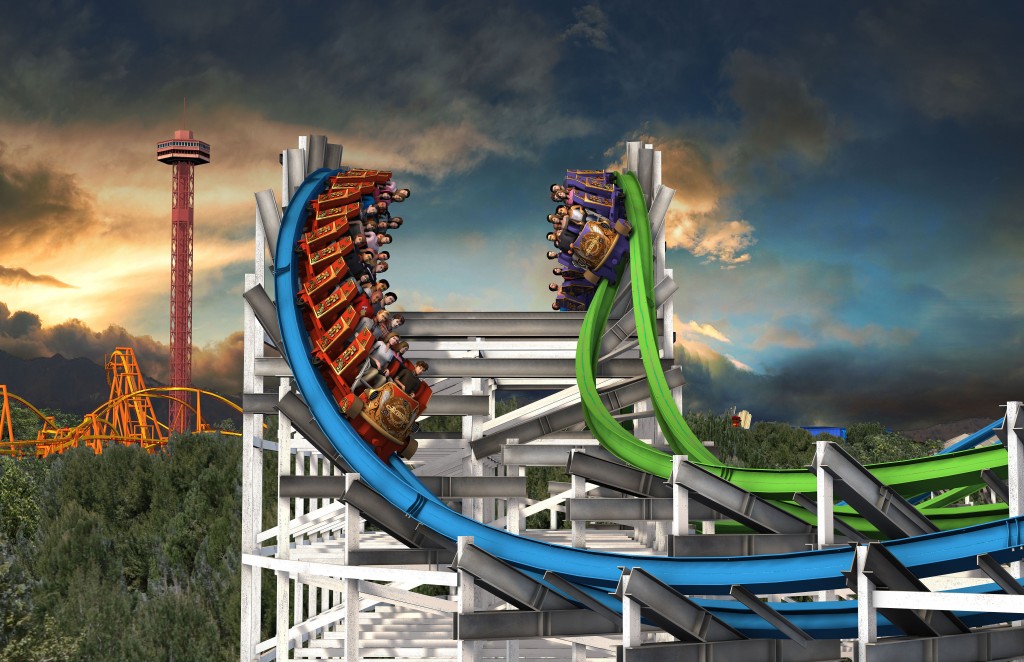 Twisted Colossus will also feature a first on a hybrid coaster-The World's first hybrid "high five". This feature is something that has been done on coasters in China, but never in the United States. The two tracks will get very close and then, through overbanked turns, face the riders toward each other, almost close enough to high five each other.
Video-Take a ride on Twisted Colossus

Here are the complete stats for the coaster:
"Top Gun Stall" – an inversion where the train slows down upside down
Western Hemisphere's first "High Five" – where two trains pass through an overbanked turn facing each other with the illusion that you can reach out and "high five" other riders
Zero G Roll where track twists 360 degrees
A staggering 128-foot drop at an amazing 80-degrees
18 airtime hills
Two lift hills
Four minutes on nearly 5,000 feet of track
The coaster will be the centerpiece in the newly themed "Back Alley" area, where new food and experiences will make the unexpected and whimsical happen.
Stay tuned for more from Six Flags, and be sure to get social with us on Facebook, and follow along with us on Twitter @BehindThrills for the latest updates!
For more information about Six Flags, including tickets, visit the official website by clicking here!