A new terror has unleashed upon Myrtle Beach, South Carolina. Although Haunt Season doesn't officially kick off until the middle of September for some haunts, some haunts keep Halloween going all year round. There's no exception to a brand new haunt that just officially opened in Myrtle Beach, South Carolina. Outbreak: Dread the Undead is located within the Hollywood Wax Museum Entertainment Center.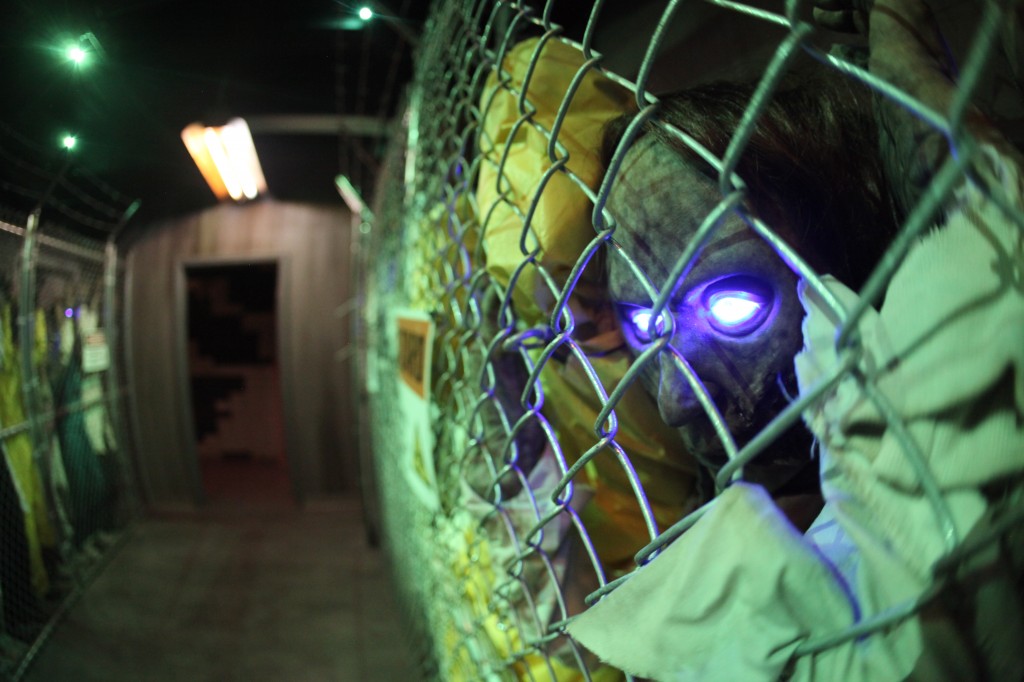 Terrors lurk inside what remains of ChemaCorp's labratories after a military experiment has gone horribly, horribly wrong. The entire staff of ChemaCorp was turned into flesh eating zombines.. and they're hungry. You and others will have to navigate through the top secret labratory in order to find your way out. Can you survive? Can you escape the zombies?
Outbreak is a state of the art haunted attraction created by Pale Night Productions and pushes the boundaries of technology currently used in the industry. It is the first ever haunted attraction that was creating using only premium silicone skinned characters to provide a hyper-realistic look and unmatched performance. The attraction boasts superior detail with Hollywood quality sets, live actors to scare the living daylights out of you, and many video effects that is sure to keep you on your toes.
Slideshow: Photos of Outbreak

"Outbreak is unlike any haunted attraction you've seen before," said Kip Polley, President of Pale Night Prodictions. "We really wanted to create something different with Outbreak and we started by completely rethinking our zombie characters. All 39 zombies inside have silicone skins and most have  head and mouth motions giving them a level of realism that you just won't find anywhere else. From there, we added amazing sets, shocking live actor scares, and plenty of thrilling surprises to create an experience that guests won't soon forget."
Pale Night Productions was founded in 2005. Today, they are recognized industry wide as an innovative force in technology for haunted attractions. Pale Night Productions introduced video-animatronic hybrid effects in 2009 to the haunt industry. They continue to bring brand new, innovative effects, and ground breaking characters to the industry. Every year, Pale Night Productions supplies their products to nearly every major haunted attraction and theme park event in the world, in turn scaring a ton of guests during the Halloween season. Since 2011, Pale Night Productions has been creating and installing turn-key attractions in several countries across the globe, including Myrtle Beach.
For more information about Hollywood Wax Museum Entertainment Center, click here to visit the official website.