To simply say that Statesville Haunted Prison & City of the Dead are great haunted houses, is a disservice in the worst possible way. The passion and expertise infused into this haunted attraction on every level elevates it to a tier of haunt experience shared only by the top haunts in the nation and theme park events like Universal Studios' Halloween Horror Nights.
Owned by Paul Siegel, and in a permanent location at Siegel's Cottonwood Farm in Crest Hill, IL, Statesville Haunted Prison & City of the Dead has doubled in size since its inception fifteen years ago. Paul has teamed up with John LaFlamboy and his production company, Zombie Army Productions, to create an immersive, interactive experience unlike anything you've seen before.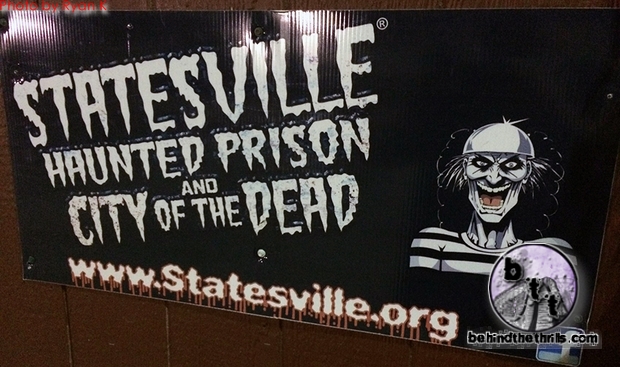 In Statesville Haunted Prison, visitors encounter anarchy and pure evil, as they're processed and sent on a tour into hell. The inmates have taken over, and they're eager to add you to their body count. Those that survive their incarceration then journey into City of the Dead, a subterranean nightmare world of caves and mine shafts, where Statesville's past "residents" have risen from their mass graves, and other terrifying monstrosities scurry about, eager to rip the flesh from your bones.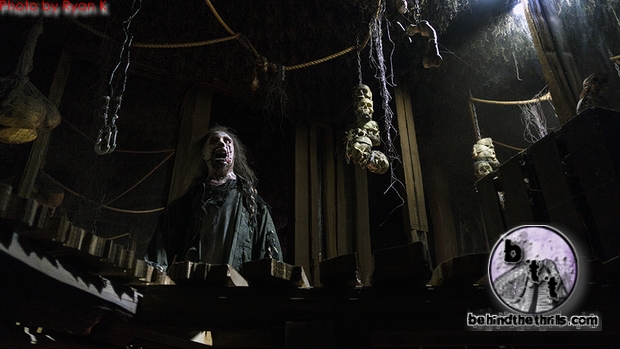 The production values at this attraction are jaw dropping. The sets are film quality, and you are fully immersed. The combined size of both haunts is only 15,000 sq ft, but feels immeasurably larger. "We have a philosophy," LaFlamboy explains, "where other haunted houses design in square feet, we design in square inches." Paths twist and turn, and you find yourself moving through multiple smaller rooms within much larger environments. Every surface is detailed and textured; nowhere in this haunt will you find blank, black plywood walls. Everything feels real and fully fleshed out. Stunning practical and special effects like running water, sparks, fog, projections, and even real mice and cockroaches are added to create living, breathing worlds. Even without the denizens roaming the dark corridors, the sets are impressive in scope and scale. But the psychopaths and monstrosities are there, chomping at the bit to give you the fright of your life.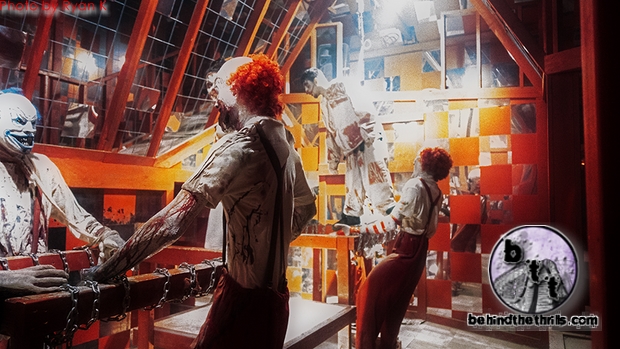 On an average night, Statesville Haunted Prison & City of the Dead has between 150 – 200 creatures lying in wait in the houses for their next victim. Character development is a key component of actor training, and they know their roles well. During our visit, the actors never broke character, even after interacting with visitors for longer periods of time. They add the final element to the already beautifully designed sets, and you soon forget that you're not actually in a nightmarish realm of madness, chaos, and fear.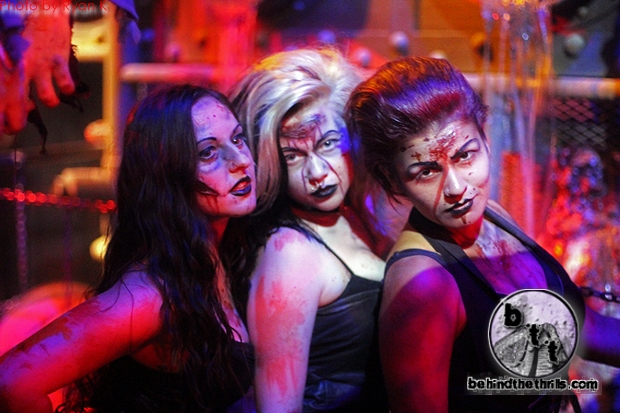 The scares are in full force at this attraction, and range from creepy to very intense. Whatever you're afraid of, it's a sure bet you'll find it roaming around the maximum security cells and abandoned caves. Statesville uses the full range of techniques to make you scream, from boo holes and makeup effects to puppets and full animatronics. Actors fly overhead or lunge at you from the darkness, then disappear into the depths of the houses just as quickly as they appeared. The scares are expertly designed for maximum effect, and are layered so well that you're left guessing where the next will come from. Statesville Haunted Prison is committed to offering a unique brand of terror. LaFlamboy describes their philosophy: "If we're not coming up with stuff we've never seen, we don't really want to put it in there;" adding, "If we're not setting the trends, we're failing." They have perfected the art of the scare. Customers have even been so horribly terrified in the queue line, they leave before stepping foot inside the first house!
With Hollywood-level production values that rival those of the theme parks on the coasts, intense scares, and even a bit of comedy, you're guaranteed to have a good time. LaFlamboy's gauge for success is clear: "When you see [visitors] come out and they're laughing or cheering, or they look like they're having a good time…that's the goal." Statesville Haunted Prison & City of the Dead is a must-see event if you're anywhere near the Chicago area, and is a destination worthy of traveling to from other parts of the country. I can't recommend this attraction enough.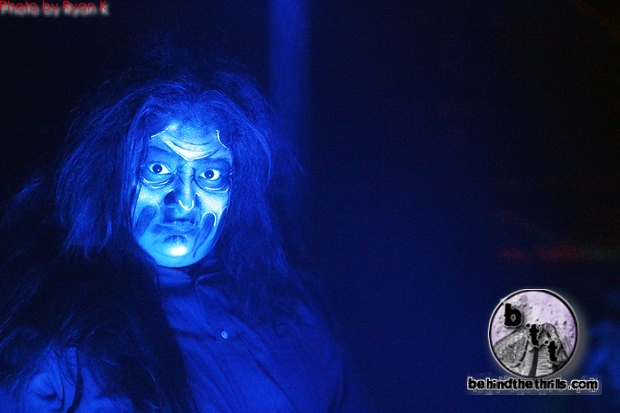 Statesville Haunted Prison & City of the Dead is currently running select nights through November 2. The attraction opens at 7:00 PM, and runs until 10:00 PM on weekdays and 11:00 PM on Fridays and Saturdays. Tickets are $30 for general admission, and $50 for VIP. Discounts are available on-line. Children under 10 will not be permitted, and minors under 15 MUST be accompanied by an adult.
Slideshow-Check out even more pictures from Statesville Prison!

Stay tuned for more gory goodness, and be sure to get social with us on Facebook and follow along with us on Twitter @BehindThrills  for the latest updates!
For more information about Statesville Haunted Prison & City of the Dead, or to buy tickets, click here!