It's a gruesome Halloween tale at Canada's Wonderland that seems like it's straight out of a horror movie, as two men were found with stab wounds. The unfortuante incident occurred Saturday night at the Vaughn, Canada theme park. The incident was reported around 12:30 a.m. outside the security gates in the parking lot. The park was hosting it's annual Halloween Haunt event.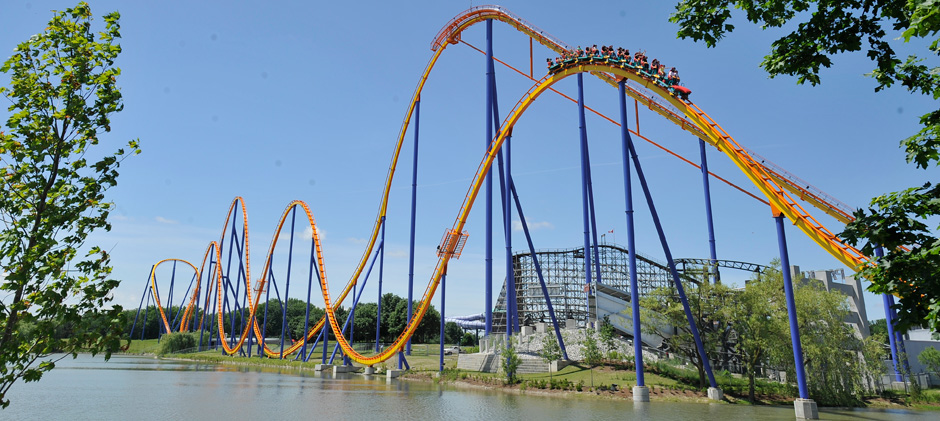 Police said that two men were found stabbed in the parking lot. One man, in his 20's died on the scene, while the other was taken to a local hospital for life threatening injuries. The suspect was not caught, and the police are looking for anyone who might have been in the area. Police believe that more people were involved, and possibly hurt, and asking them to come forward.
It wasn't immediately clear what prompted the stabbing, but York Regional Police are treating the incident as a homicide and are investigating it fully. The current thought is that the stabbing is the result of a fight in the parking lot, which escalated, though police are unsure at this point.
If you have any information, Canadian Police are asking anyone to call YRP Homicide Unit at 1-866-876-5423 ext. 7865.
There is no word on whether or not Canada's Wonderland will be open Sunday due to this incident, or if they will close. The park was scheduled to be open from 10a.m. to 5p.m. for regular park hours, and 7p.m. to midnight for Halloween Haunt.
Stay tuned for more from this story, and be sure to get social with us on Facebook and follow along with us on Twitter @BehindThrills for the latest updates!
For more information about Canada's Wonderland, including tickets, visit the official website by clicking here!