All great things start out small. First they're an idea, then they may be a brief mention in a story on a fansite, then they turn out to be huge. Last month, JK Rowling teased an anagram via her Twitter, that Harry Potter would return. Today, via Pottermore, we get more details on just how the "Boy who lived" will come back. Keep this as straight as you can, but remember, I must not tell lies.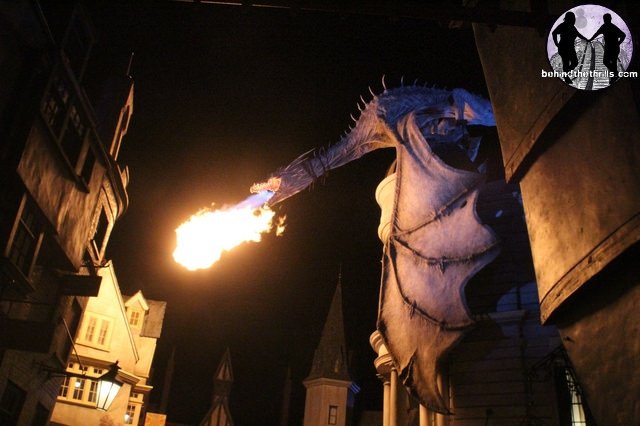 According to The Independent, Rowling will release an all new story that takes place in the world of Harry Potter. It will be roughly 1,700 words, so very short, and will focus on the life and backstory of the only person to leave a scar on Harry Potter, other than Voldemort-Delores Umbridge. The new story will hit Pottermore on this Friday Halloween, October 31st, 2014.
While it's not clear whether Harry, Ron or Hermione will also appear in the story, it is a peek back into that world. Earlier this year, a shorter story was released which caught up with the three at a Quidditch match. The story was so popular that it shut the site down.
The popularity of the franchise isn't dying down any either, as Universal just opened the latest theme attraction in their Wizarding World franchise with Diagon Alley. The all new land takes guests into the Wizard's shopping district and brings them face to face with dragons, dark wizards and goblins.
Video-Take a stroll through Diagon Alley at Universal Studios Florida
Two small mentions of the Wizarding World from Rowling in one year? The author has written other books, trying to distance herself from Harry Potter, however she will be returning to the world once again as she is writing the screenplay for the new film series "Magical Beasts and Where to Find Them" which is being made into a trilogy by Warner Brothers.
On top of that, there is heavy rumor that a third new major Wizarding World of Harry Potter attraction will be coming to Universal Orlando in the coming five years. On top of that there will be The Wizarding World of Harry Potter at Universal Studios Hollywood in 2016.
It seems that it's not a matter of "IF" new Harry Potter stories are coming, but just a matter of when. Will we see a new series take off? What would you like to see happen?
Stay tuned for more Muggle Magic, and be sure to get social with us on Facebook, and follow along with us on Twitter @BehindThrills for the latest updates!
For more information about The Wizarding World of Harry Potter, including tickets, visit the official website by clicking here!