Last year we visited a haunted attraction that was still fairly new in the Haunt industry. It suffered from many of the problems that most bigger Halloween events go through when they're just starting out so we were reluctant to go. It seemed that every issue had been addressed and the event turned out to be stellar. Well, Haunted Hollywood Sports is returning once again and it's becoming one of the must do haunted events in Southern California. This year the extreme Halloween events returns, and it's bigger and badder than ever. We'll take you inside the houses, and on a monster killing rampage through one of the biggest events in Southern California.
This year the event included four radically different mazes, two of which were all new for 2014, and two returning houses that were drastically amped up for 2014. If the mazes aren't enough, there's two "kill houses" and all new "shoothouse" in which guests are armed with airsoft/paintball guns. The kill houses are just like a normal haunted house, only you are armed with a airsoft/paintball gun to defend yourself against the zombie hordes. The shoothouse is where it gets interesting…you are put into a real-life zombie defense scenario where you must defend your safehouse from the onslaught of zombies. There's also three scarezones, a shooting range, rock wall, and the Sugar Skull Vendor Village.
Video-Highlights of Haunted Hollywood Sports
Mazes
Of the four mazes, with two all new houses, we were given access to the returning fan favorite, Venom. The maze takes you into dark caverns and pits you against cannibalistic creatures have made their home and feast upon unsuspecting explorers who get lost.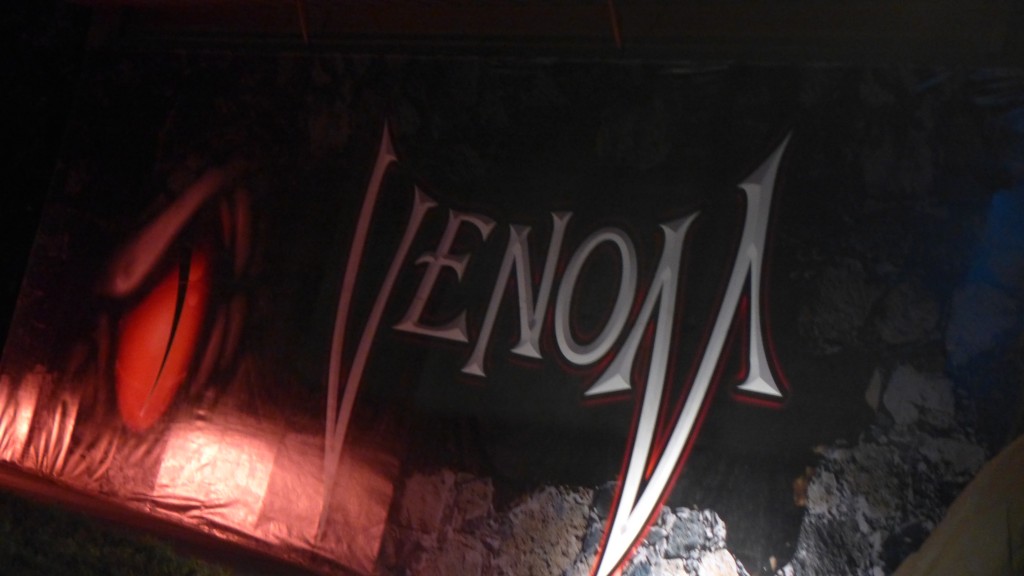 The maze has been upgraded from 2013, and features a great cast of actors, as well as some huge new upgrades. It's definitely on the top list of haunts this year.
Video-Survive cannibal monsters in caves in Venom 
The other three houses sound like an amazing time as well. Legends of Blackstar Canyon takes you face to face with some of the larger than life killers that have haunted a remote canyon for years. Fort Bedlam-Zombie Research, takes visitors through a hellish military research facility where the zombie virus outbreak was first developed. Fog Hollow takes guests into the mist and against the spirits and ghosts of mariners, unnatural creatures and monsters that dwell within the fog filled hell.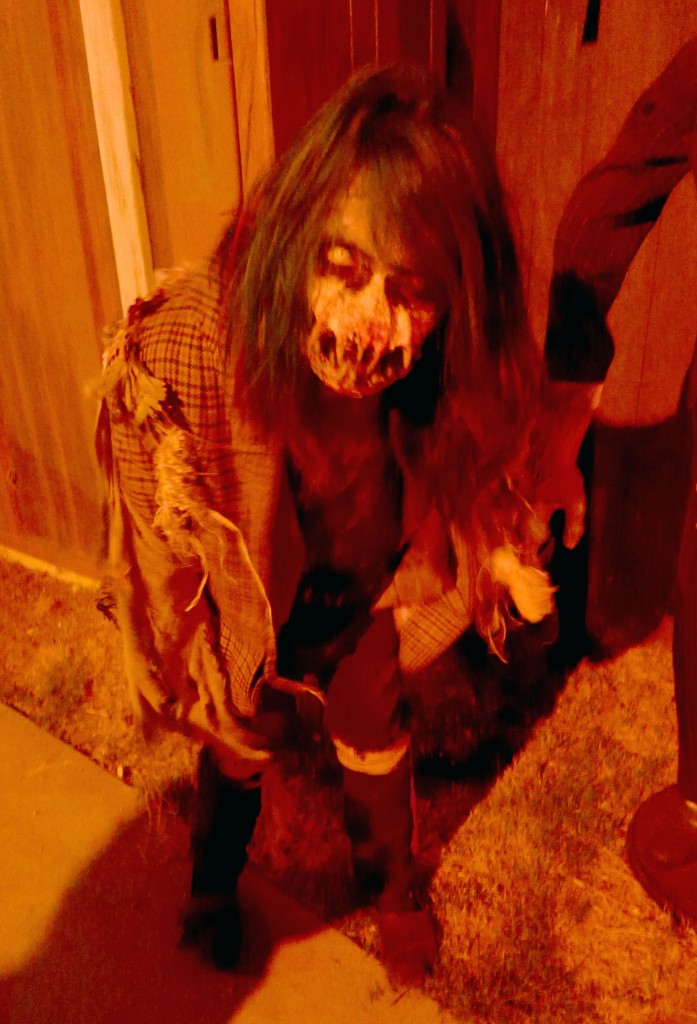 The other attraction shown to media was one of their Zombie Killhouses. This was different this year (last year we were went through the Voodoo Killhouse) and I must say I preferred this years. It offered a real world scenario, interior and exterior scenes while being swarmed by dozens of zombies. You're given a full loaded airsoft rifle and are set out with a squad to go Zombie Huntin! Returning bigger and better, visitors will fight against hordes of vicious zombies in hopes to survive the latest in biological outbreaks.
In addition to all the mazes, scare zones and kill houses, there is also the huge "Sugar Skull" Vendor Village which is home to tons of great food, merchandise and even some great shows. One of the favorites was the magic show-not for kids or families…but a hell of a lot of fun.
Video-It's magic! Christopher Wonder amazes at Haunted Hollywood Sports!

The event has truly grown into an all night experience featuring four mazes, 3 zombie killhouses, and 3 scare zone. It's also one of the largest independent run haunted attractions in all of SoCal. The event definitely now stands up on it's own as one of the big haunted events.  It's more than evident that the crew is very passionate at about what they do and will continue to work their tails off to scare the living daylights out of guests. We were given just a sneak peek of the event, and it was enough to make us want more, so we will be returning later this season.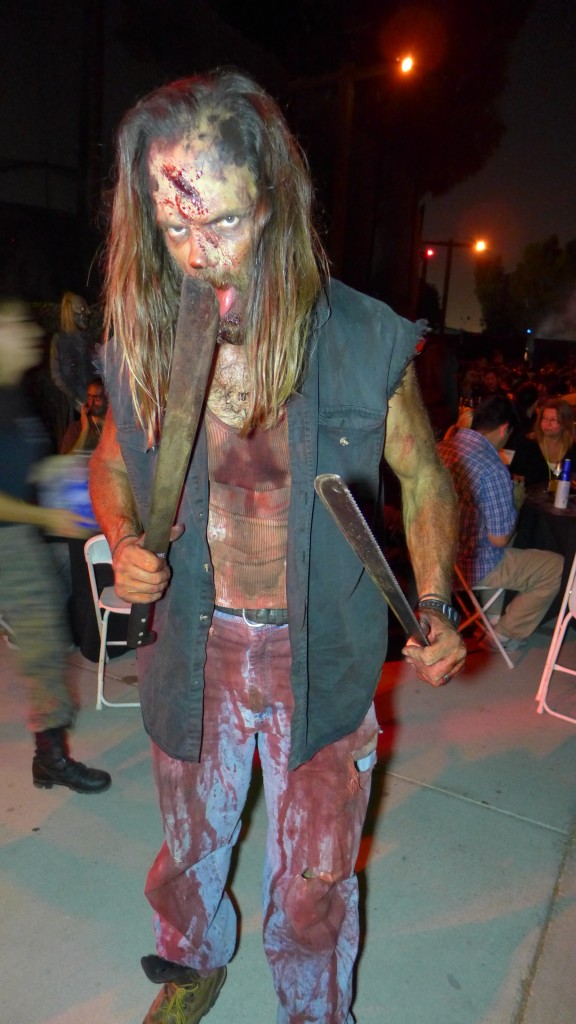 Slideshow-Check out even more photos from Haunted Hollywood Sports

Stay tuned for more from Haunted Hollywood Sports and be sure to get social with us on Facebook, and follow along with us on Twitter @BehindThrills for the latest updates!
Fore more information and where to buy tickets to Haunted Hollywood Sports 2014 please visit their official website here!