They say that there is a song. Once you hear it, you can't unhear it. You can't escape. You're cursed. That's the theme of this year's Howl O Scream at Busch Gardens Tampa, which opened this past weekend. The event boasts eight haunted houses, roaming "Slash Mobs" and of course, coasters in the dark. We had the chance to check out the event over the weekend, despite the weather, and see if you can survive being Cursed.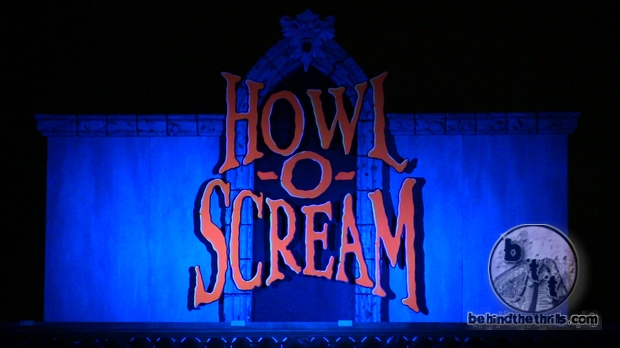 Howl O Scream at Busch Gardens Tampa is sharing the same theme as the Howl O Scream events at both Busch Gardens Williamsburg, and SeaWorld San Antonio. This year, when guests hear a song, they are cursed, and bad things begin to happen. The only problem, is that the song is everywhere, as the park is blaring it as you first walk through the gate.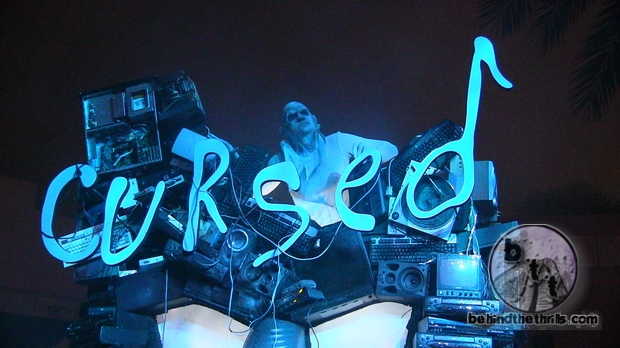 The front gate is the only area where there is a dedicated scare zone this year, full of actors. It's the area where guests first get "cursed". A group of creatures prowl atop a huge tower, which makes for a great photo op. Of course the music stops and the creatures are free to come out in force and take a few people from the crowd to join their curse. It starts out small, but it appears that by the end of the night, the cursed grow to a pretty huge crowd.
Video-Get Cursed at Busch Gardens Tampa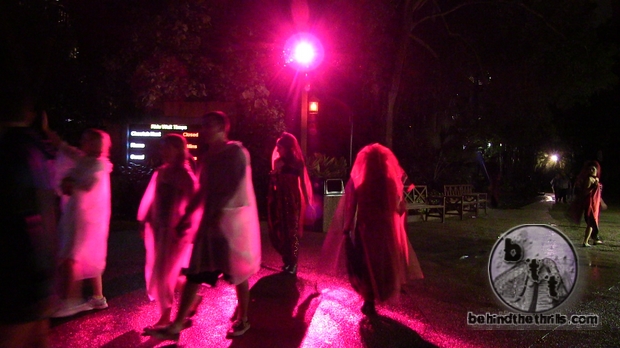 Scare zones seem to be a thing of the past at Busch Gardens Tampa. Although there are areas that are set up for actors, they roam the park in "Slash Mobs" terrorizing in different areas at any given time. It works to a brilliant degree, as you never know where they're going to end up. There are those areas that are set up to look like a scare zone, so you know there might be something there…but you're not sure just what.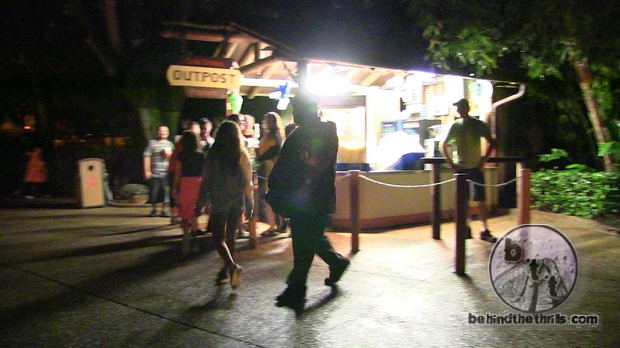 In other areas, there's no indication that anyone could ever be there, and you get a huge surprise. Unfortunately it never stopped raining during our visit, so there weren't many actors out, but we did see some really fun groups. Vampires, chainsaw wielding freaks, and of course killer clowns. There was even a coven of witches, but our absolute favorite were the zombies that were free to harass those riding the bumper cars. The zombies weren't out on the floor when the cars were in motion, but they did scare from the sides, and as soon as the rides stopped they were out mingling with the riders. It made for a very surprising atmosphere.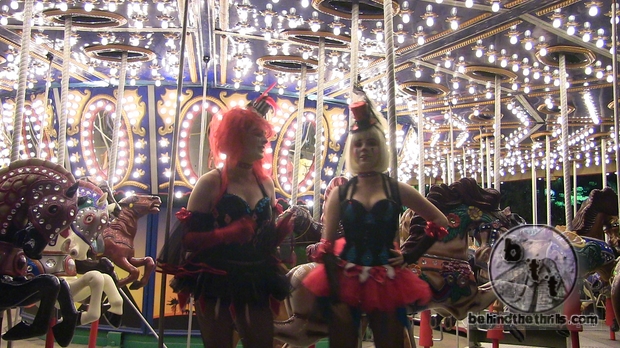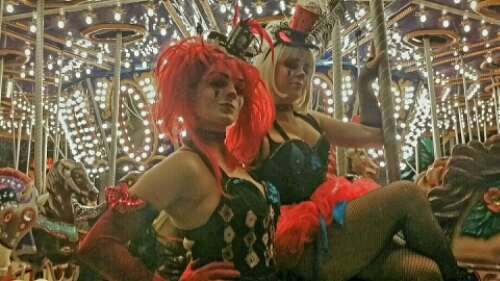 Howl O Scream really seemed to turn up the sexy this year, with groups of scantily clad women everywhere. Sexy clowns, vixens from the future, and of course the trade mark pink haired nurses were all in different spots for photo ops. It was a great bit of eye candy.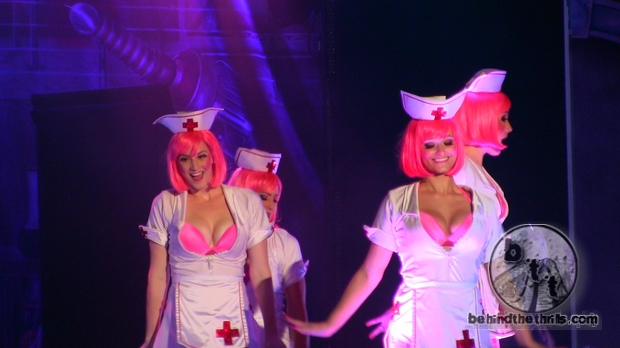 Speaking of eye candy, the nurses were back in force at Fiends. The show has really progressed over the past few years. For the longest time it was outdated, and stale, with only the bra bursting nurses to bring it back to life. However, since last year there has been a new storyline, and a lot of risque comedy involved.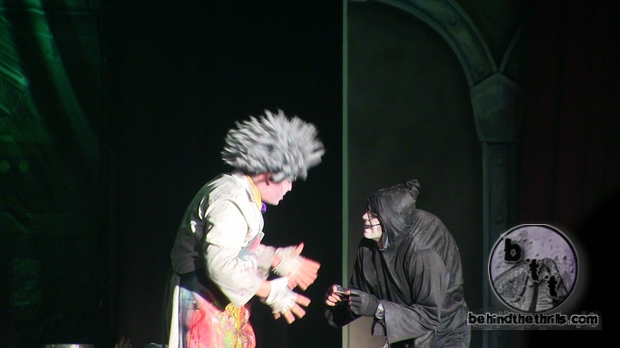 Jokes about Ray Rice, and various different pop culture happenings through the year and some mildly raunchy sex humor makes up this year's Fiends. The monsters are now teachers at Freakenstein University, and at good ole FU, it's mostly sexy dancing and tons of nurses. While the majority of the music and even some of the act has stayed the same, it's all about Igor, who steals the show every single time. The lovable hunchback is just a little pervert that has fun, and it's contagious.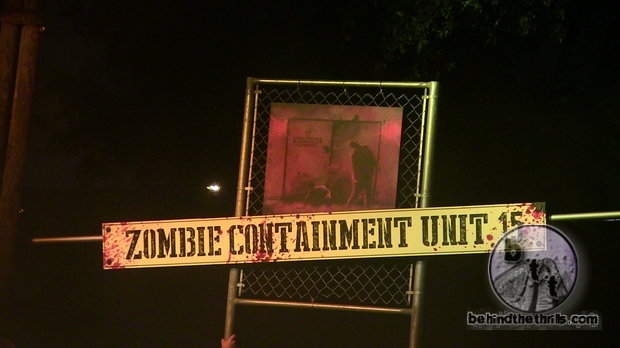 Howl O Scream boasts two brand new houses for 2014, Zombie Containment Unit and Dead Fall. Zombie Containment Unit was the house that everyone was talking about. How can you go through a house and blast zombies. Well, surprisingly, it's a ton of fun. Guests are briefly given directions at trying to survive, as you are given stun guns. Aim at the zombie's chest and stun them for five seconds. It's disorienting, it can be confusing, but damn is it a lot of fun. Like a Sally Dark Ride that you walk through, guests are set free to roam along the path and zap at all angles. The only problem is that it becomes a little predictable. It's a ton of fun, but it could benefit from more targets. Maybe some fake zombies in the rafters, some pop out targets and a way to keep score would definitely push ZCU over the top.
Dead Fall is the other new house, and it shows that Busch Gardens really knows how to tell a story. A greenhouse where the souls of those who have died still roam and have taken over is waiting for those to venture inside. This scenics in this house are just amazing, with a richly detailed garden just waiting to devour those who come inside. Stilt walkers, giant puppets and even a boat in the water are just some of the scenes that await.
The rest of the houses that return include Death Water Bayou which is another testament to Busch Gardens' storytelling and scenic abilities. This house is flat out beautiful, and does a great job with the scares.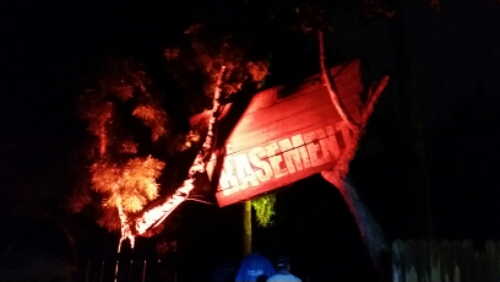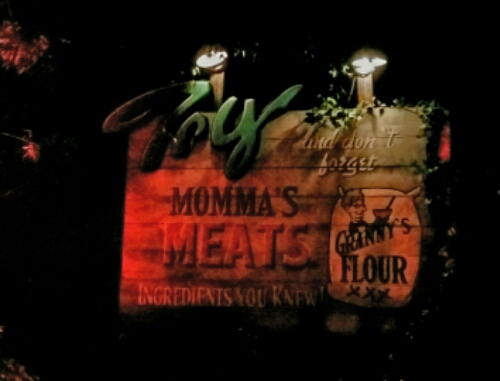 The Basement uses a lot of the same props and layout that were once in the former upcharge house Alone, but with this house it tells a very unique and fun story, amped up with tons of gore.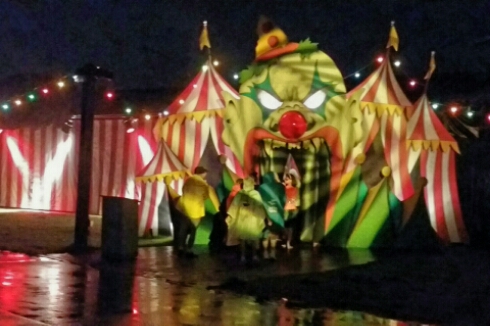 Circus of Superstition gets an actual tent this year, and it really benefits from it. The amped up fun of seeing an actual circus tent with demented clowns coming out of it makes the entire experience a lot more fun.
Video-Check out a video recap of Howl O Scream at Busch Gardens Tampa

The upcharge house, The Experiment:The Final Test, gives the distinct impression that this house is done next year. It's only been two years, but it appears that BGT may be getting ready to pull the plug on the Experiment, so you might want to get signed up before the end of the event.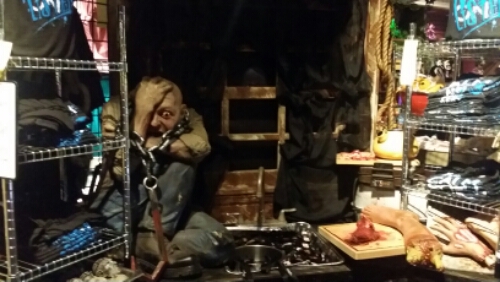 Merchandise is directly inspired by many of the different houses and themes at this year's Howl O Scream. The Shop of Horrors has a full line up of Zombie shirts, glasses, everything you'll need for the impending apocalypse.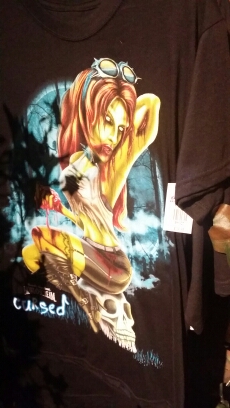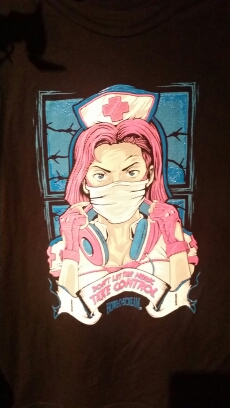 The sexy gets pushed into the merchandise with various nurse shirts, and sexy zombies. If Halloween Horror Nights has the licensing down to horror franchises, the Howl O Scream is definitely going for the sexy market with much of their different merchandise. While some may be offended, the merchandise is for an event that is definitely PG-13. Howl O Scream gets it in that department, market merchandise to the people you want going to your event.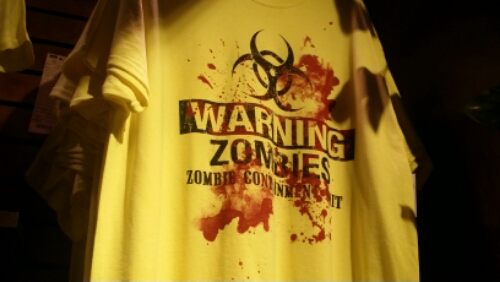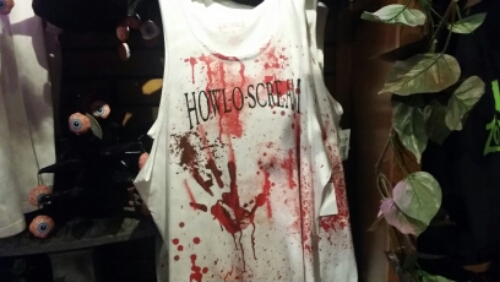 One of the best merchandise pieces comes directly from their biggest house of the year, Zombie Containment Unit. Guests can take home a special shirt to show their survival of the all new interactive house.
Slideshow-Check out even more pictures of Howl O Scream at Busch Gardens Tampa

Overall, Howl O Scream at Busch Gardens is really fun this year. There's tons of extras, such as VIP tours, and of course Fright Feast. Falcon's Fury in the dark is something you should really experience. Howl O Scream is a separate ticket event, meaning that it is not included with daily theme park admission. The park closes early on event nights, and transforms into Howl O Scream. The event runs Thursday-Saturday nights throughout October.
Stay tuned for more from Howl O Scream at Busch Gardens Tampa, and be sure to get social with us on Facebook and follow along with us on Twitter @BehindThrills for the latest updates!
For more information about Howl O Scream at Busch Gardens Tampa, including tickets, visit the official website by clicking here!