Fall in Florida isn't like fall anywhere else in the country. It's still pretty warm. Sure, we drop a few degrees in temperature, but for the most part it's still Florida. The crowds are also quieter, and the kid are in school. It makes it the perfect time for a waterpark getaway! For a very limited time, Aquatica Orlando has two huge deals that will allow you take advantage of some great fall weather, and fun just before the holidays drop in.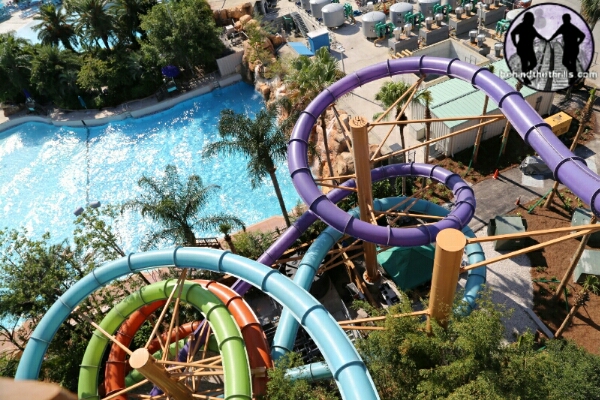 Guests can take a plunge on the latest attraction at Aquatica Orlando, Ihu's Breakaway Falls with a huge discount available only for a limited time this October. For just $8 dollars, guests can get a one day ticket valid any day between October 23rd-26th. That price is only available until they sell out and is only available online.
If you can't make it on any of those days, then there's a special year long pass that will let you pay $37 dollars and come back for the rest of the year. That is less than the cost of a regular one day pass! Aquatica is open daily from 10 a.m. to 5p.m. from now until the end of the year (weather permitting).
Update!
Tickets for the special price of just $8 dollars are going very fast! The 25th and 26th are completely sold out, but there are still special $8 dollar tickets available for the 23rd and 24th! There also seems to be huge discounts all month long, as the prices from now until October 31st are just $19 dollars, which is half off the normal daily admission! Take advantage of these huge deals now!
Want the deals? Click here for $8 dollar one day tickets and $37 dollar passes!
The park opened the tallest drop slide of it's kind in Orlando this year with Ihu's Breakaway Falls. The new slide takes guests all the way up, and drops them down in one of three breakaway boxes.
Video-Go for a ride on Ihu's Breakaway Falls!

Stay tuned for more from Aquatica Orlando, and be sure to get social with us on Facebook, and follow along with us on Twitter @BehindThrills for the latest updates!
For more information about Aquatica Orlando, including tickets, visit the official website by clicking here!