Marvel came, showed and dropped the mic. The movie studio who's Guardians of the Galaxy is probably going to be the top grossing film of the year, announced their huge line up, spanning all the way into 2019. The company is going places that fans were hoping, and doing new things with comic films that have never been done before. The one thing they haven't announced yet? New comic based theme park rides. The company is owned by Disney, and while there are some huge contract snags between them and Universal, there doesn't seem to have been any movement on the theme park front.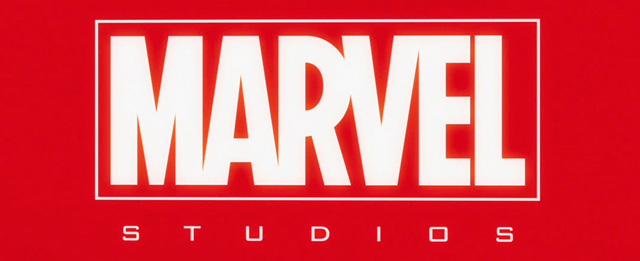 The film slate will take fans through 2015, with Avengers 2 and Ant Man. Then, things get really heavy as Marvel kicks things into third gear with the third leg of the Cinematic Universe, which will bring even more new characters, as well as huge sequels.
Captain America:Civil War will hopefully take the Marvel Civil War arc and pit superheros against superheroes. It's already been confirmed to feature Iron Man, but rumors suggest Marvel could reach a deal with Sony for Spiderman as well as the heroes come to blows on just who should be responsible for them.
Later in 2016, the Sorcerer Supreme-Doctor Strange, will star Benedict Cumberbatch in the title role. This takes Marvel further into the fantasy realm that started with Guardians of the Galaxy.
Speaking of Aholes, Guardians 2 is moved up two months for another go with the entire team. It's the first Marvel film of 2017, and the start of a three movie a year release schedule. Almost all of the original cast will be back (except those who didn't make it), and I am Groot.
The third chapter in the Loki story, because honestly he makes the movies. Ragnarok is basically Norse mythology's Armageddon. We could very well see the end of Thor and Loki…or at least some other Asgardians.
The Black Panther is going to be a flat out amazing step for Marvel. It's going to mark the first title character in the current Marvel Cinematic Universe to be black. Of course, there was Blade and Spawn, but those don't count! The star of 41 and Get on Up-Chadwick Boseman, will play the prince who seeks justice.
Speaking of breaking molds, Marvel will feature the first female titular character with Captain Marvel. Yes, Captain Marvel started out as a guy, but through the course of things, the helm of Captain was passed to Ms. Marvel, Carol Danvers. It's an amazing move, as she is the most popular iteration of the character to date.
Rumored to star Vin Diesel, this is going to be a huge kick to the face. If you loved Guardians, you're going to just die over Inhumans. They feature not only some great characters, but the characters have amazing abilities. Think a super cool version of X-Men.
Everything in the Marvel Cinematic Universe is leading up to Avengers:Infinity War. The path of Avengers 2 will put everything into motion, more than it has been. The film will be two parts, and Part one should be some major cliffhanger stuff. The Avengers may feel like sequels, but they are going to be huge films that stand on their own. They may have some story tying everything together, but just wait.
So with all the talk about Marvel, what's Disney going to do? So far, the only thing we know for sure is the Iron Man Ride in Hong Kong. There is also tons of meet and greets, and even some rumored rides. However, as of right now, there are no planned new attractions. If you want major Marvel rides, you'll need to head to Universal, but those attractions have been around since 1999, with most of the attractions (except Spiderman) getting no major updates. And there's the biggest problem. The contract between Disney and Universal regarding Marvel. The subject appears to be at a stalemate (at least on the surface) as both parks want to do more attractions with these wildly popular characters, but neither can because of the existing clauses. This is where Disney needs to throw money and say "MINE!". Let's get some new rides, and attractions based on these characters, and fast!
Stay tuned for more Marvel fun, and be sure to get social with us on Facebook, and follow along with us on Twitter @BehindThrills for the latest updates!