Disney Springs at Walt Disney World has already started to bubble to life, but next year that bubble turns into a full blown stream as the dining and shopping district will open two all new restaurants, each with a unique flair and take on great themes. One is from the same creative team that brought you face to face with dinosaurs, and took you to lunch in the heart of the rain forest. The other is a world renowned Iron Chef. Together they will shape the look and taste of the all new Disney Springs, beginning in 2015.
Chef Masaharu Morimoto, known in the states from Iron Chef, is teaming up with the Patina Restaurant Group to open Morimoto Asia. The restaurant will feature flavors from all across Asia, and have exhibition kitchens showcasing some of Asia's traditions.
"I'm very excited to bring this new concept to Disney, something I've always dreamed of," said Chef Morimoto. "It's a wonderful chance to share some of my favorite foods from across the Asian continent."
Peking Duck Carving, Street Food Stalls, and Dim Sum will be some of the unique elements that guests will find at Morimoto Asia.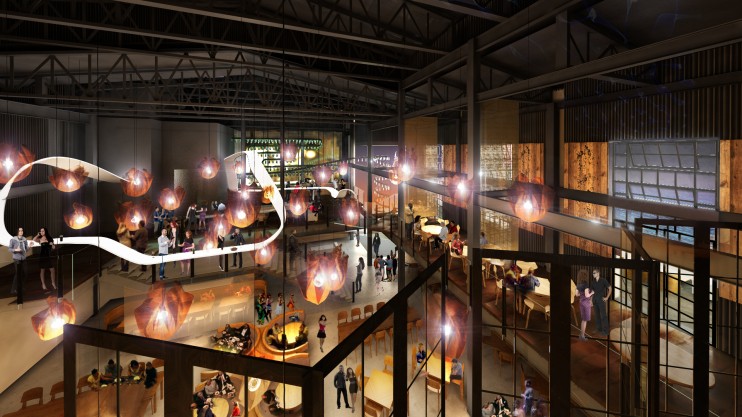 "We're thrilled to bring Chef Morimoto's renowned culinary style to Disney Springs as we expand the range of dining experiences for our resort guests as well as local Florida residents," said George A. Kalogridis, president, Walt Disney World Resort.
The design of the restaurant will look as amazing as the taste of the food. With the design being provided by Studio V Architecture, the restaurant will feature a huge 36 foot tall layout, with a grand hall, open terraces, a long bar, cocktail lounge, waterside seating and more.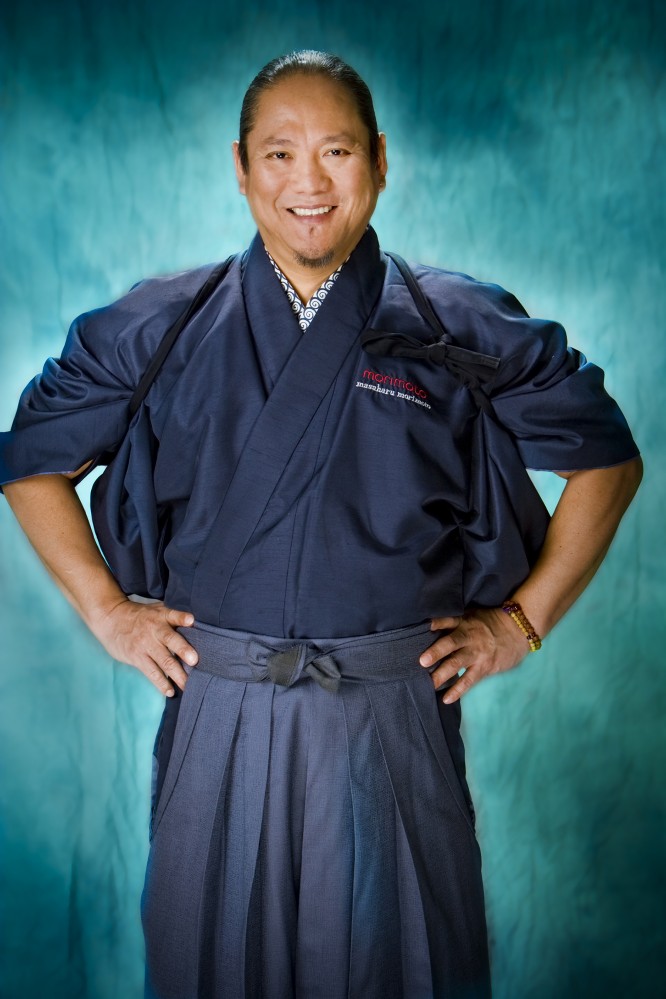 Morimoto Asia will open sometime in 2015, though guests may be able to make reservations as early as January. Stay tuned for more details as the date gets closer.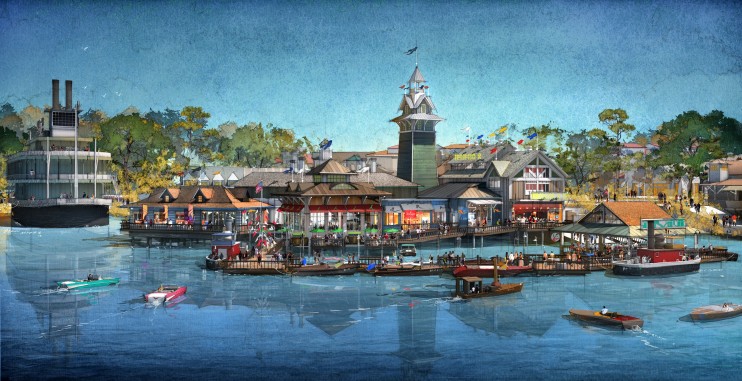 From Asian elegance, to waterfront fun, The BOATHOUSE: Great Food, Waterfront Dining, Dream Boats, will feature a wide assortment on the menu, including steaks, chops and seafood. The all new concept will be more about theming, which should come as no surprise, as it's being designed by the Schussler Group, who designed T-Rex and Rainforest Cafes.
"We are very excited that The BOATHOUSE is joining the Walt Disney World family at Disney Springs," said creator Steven Schussler. "We are proud to bring the culinary expertise and impeccable service of Gibsons Restaurant Group to The BOATHOUSE. The outstanding cuisine, the excitement of Amphicars, the Italian Water Taxi, and live music will make The BOATHOUSE a must-see destination for Walt Disney World guests from all around the world. Walt Disney Imagineering has created a wonderful, interactive, culinary and entertainment experience at Disney Springs. We are proud to be part of this magical experience."
The nautical theme will extend from land and sea, as guests will be able to take in great views both on the water, and off.
"Combining dining with interactive entertainment, The BOATHOUSE helps bring to life our vision of Disney Springs as a welcoming place for guests of all ages to enjoy with their friends and family amid the charm of a waterfront town center," said George A. Kalogridis, president, Walt Disney World Resort.
The Boathouse will also feature romantic getaways on a 40 foot Italian Water Taxi, that will feature champagne toasts, and chocolate covered strawberries. If you're not feeling romantic, land based Amphicar rides will start on land and splash down into the water for a 20 minute tour of Disney Springs. The Harbor Master will perform daily in a musical flag ceremony from a huge antique 1800's steam boat. The entire area will come to life with theme and food.
These are just some of the many new restaurants and shops coming to Disney Springs. Stay tuned for more, and be sure to get social with us on Facebook, and follow along with us on Twitter @BehindThrills for the latest updates!
For more information about Walt Disney World, including tickets, visit the official website by clicking here!