The Avengers 2:Age of Ultron is already one of the most anticipated sequels in movie history. The trailer for the film will air in pure HD goodness Tuesday on Marvel's Agents of S.H.I.E.L.D. However, a leak earlier today showcased the trailer a little early. Marvel went ahead and blew everyone away by not only releasing the official trailer, but an all new amazing poster!
The footage shows the darker tone that the film will take, and uses Disney's Pinnochio for some seriously foreboding music. Everything seems bigger, darker and of course meaner this time around as Ultron means business. The all new poster shows a very technical, sleeker version of the Avengers symbolic "A".
Update! Marvel has released a full, beautiful version of the trailer!

We see the Avengers in a much darker tone. They're assembled, not happy, and we're pretty sure Thor is ticked off about something as he lifts Tony Stark into the air by his neck. We get a very clear look at Hulk doing some Hulk stuff, and the amazing looking Hulk Buster Iron Man armor. We also get a first look at Ultron himself, as Pinnochio's "No Strings on Me" theme plays in the background…of course in a very creepy and disturbing version. We also get our first look at Scarlet Witch and Quicksilver. Quicksilver made an appearance in this past summers "X-Men Days of Future Past", which did modestly at the box office.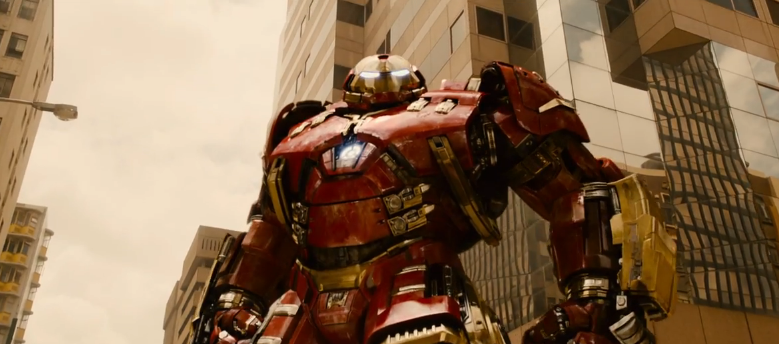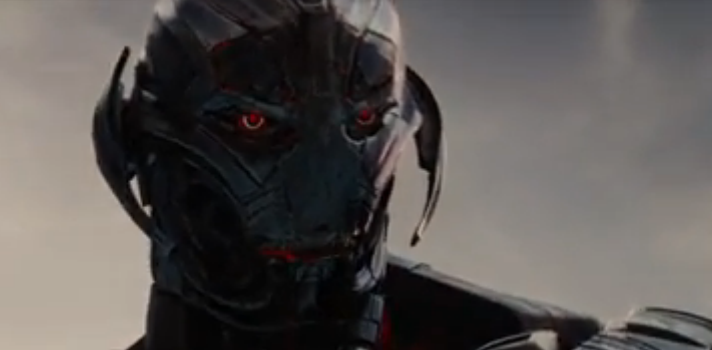 HulkBuster armor definitely means that they are having issues with Hulk, which could definitely lead to a "World War Hulk" storyline, but above anything else, let's just hope they aren't following the same formula as the first film and using Hulk to move the story along. Let's hope that Hulk just loses it for some reason in a big ass battle. Ultron, if you know the story of how he comes about, is really a nasty guy. The "No strings on me" line works to amazing effect here.
Marvel acknowledged the tweet via their official Twitter account in True Believer fashion:
Dammit, Hydra.

— Marvel Entertainment (@Marvel) October 22, 2014

May 1st, 2015 is the date when the Avengers will once again assemble. Rumors are abound that all the Avengers may not make it out of this outing alive.
Disney holds the keys to the car at this point, and it's only a matter of time before we see an amazing theme park attraction come to life. Given their obsession with Frozen, we can probably count out a major attraction coming to any Disneyland parks around the world in time for the premiere. However, once Avengers 2 breaks records, it's likely to regret that decision.
Stay tuned for more Avengers, and be sure to get social with us on Facebook, and follow along with us on Twitter @Behindthrills for the latest updates!