SeaWorld Orlando is getting in the Halloween spirit with one of the biggest celebrations this side of the ocean. The park is bringing the sea to life with unique characters, fun music and shows, and of course candy! Unlike other theme park Halloween events, SeaWorld's Spooktacular is completely family friendly, and free with theme park admission. We take a look at all the Spooktacular fun that takes us under the sea, and even talk to some very interesting creatures. Plus, we give you a few tips on how to make the most out of your Halloween fun at SeaWorld.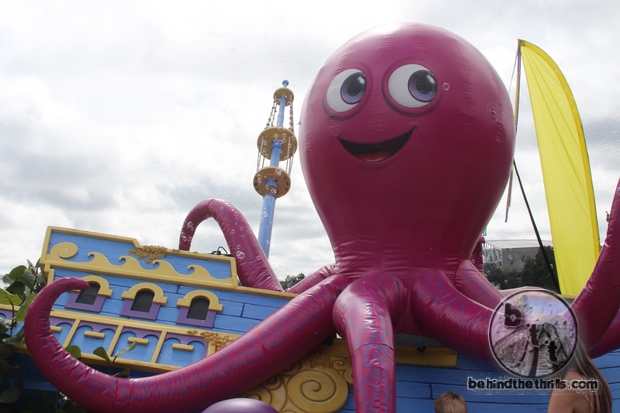 SeaWorld's Halloween Spooktacular is back weekends in October for tons of candy and family friendly fun. The park turns entire pathways into one huge candy trail. The park also rolls out tons of great sea creature themed characters. Unlike other Halloween events in the area, Spooktacular is free with theme park admission, and it's completely family friendly.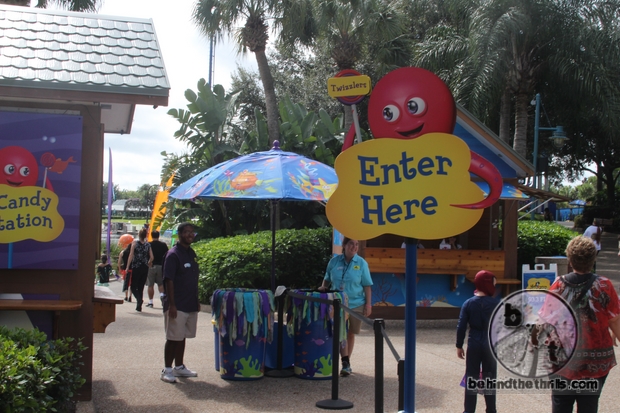 Guests start out on either side of the pathways. They can either go towards the front of the park, and walk along the Bayside path, or they can go towards the back of the park towards Shamu Stadium and start near Shamu's Happy Harbor. You don't need to worry about treat bags, as SeaWorld provides bags for all your goodies. Speaking of goodies, kids get tons of goodies, while adults get one piece of candy. That's the bad news, the good news is that you are free to go through as many times as you need. The candy ranges from Hershey's, to Tootsie Rolls and even healthy snacks.
Annual passholders get a special treat station provided to them by Burger King, as well as some very special animal interactions. The area isn't super huge, but it's one more spot for treats and it's a good place to escape the crowds.
Tip-The pathway and trick or treating opens at noon on Saturdays and Sundays. The majority of the crowds will be at the front of the park, where the huge pathway begins near Bayside Stadium. We recommend starting on the other side of the park, near Shamu stadium. You get tons of candy without waiting in line, and you also get to interact with some of the characters, which are absolutely hilarious.
Video-Get a belly laugh with the Sea witches of SeaWorld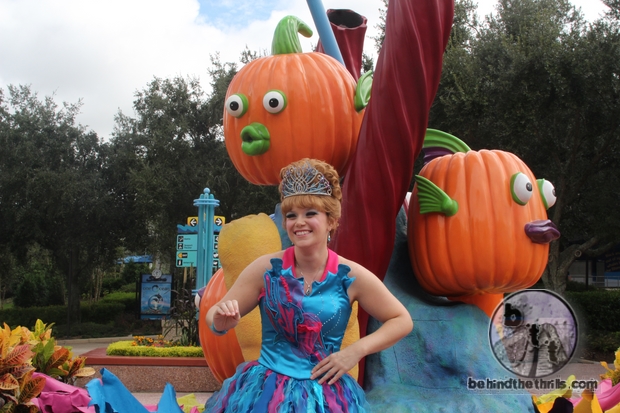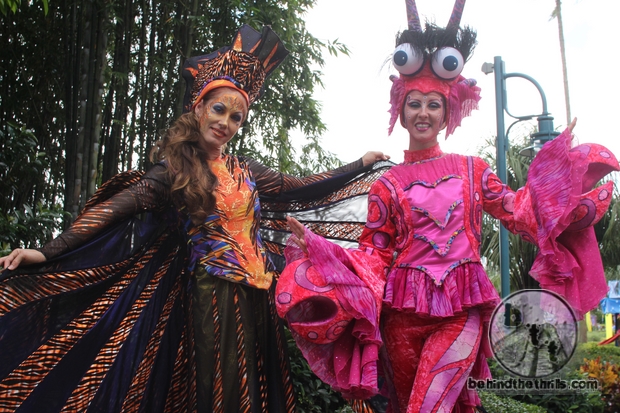 The cast of characters are probably about the best thing about the event. Guests will get to interact with tons of ocean inspired costumes, such as the "Hammerhead" shark, a school of fish, and various princesses that are all prettier than the next. Mermaids, jellyfish, angler fish, all of them have very unique costumes, and are ready to celebrate Spooktacular.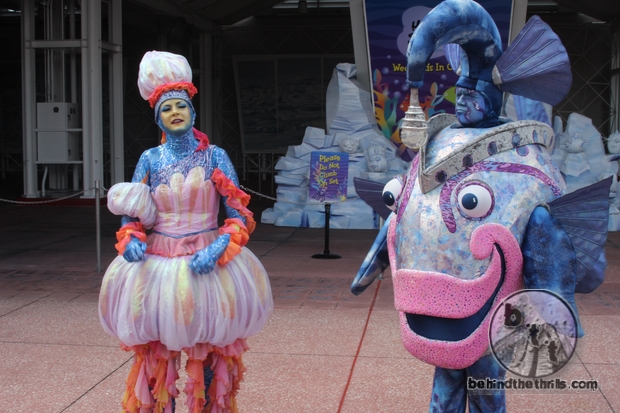 Costumes are also encouraged at Spooktacular, for the kids. Costumes can't be scary, and masks are discouraged. Adults are also welcome to wear costumes with their families.
Video-Go on an undersea Halloween adventure at SeaWorld's Spooktacular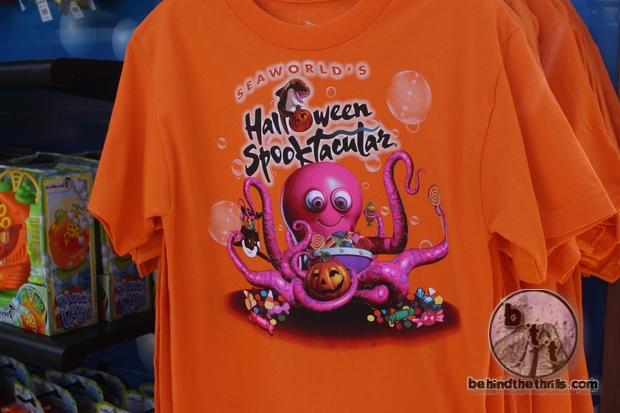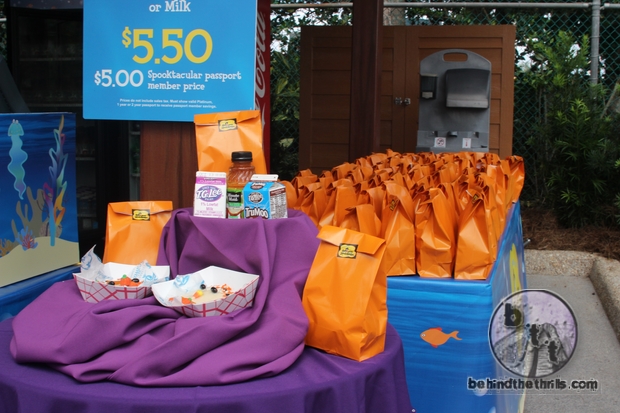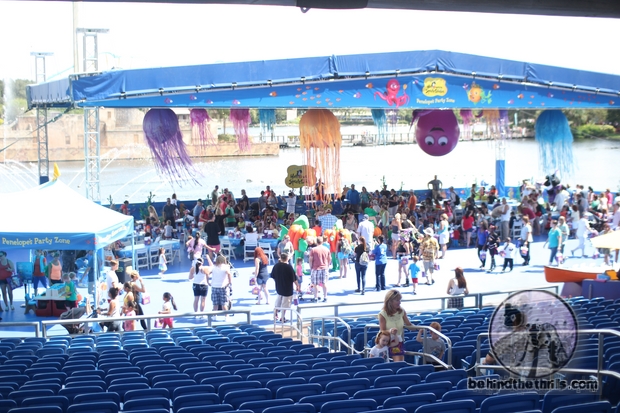 Dance parties, and cookie decorating are also on the agenda. Princess Penelope Pumpkinfish has taken human form this year to welcome all her undersea friends, and guests can find her in the Party Zone at Bayside Stadium. This is yet another candy spot, and a great spot for tons of fun games. The fun continues all along the path with great Halloween games, and the special cookie decorating station. Guests can purchase a cookie decorating kit which comes with a fresh cookie, decorations and a juice or milk.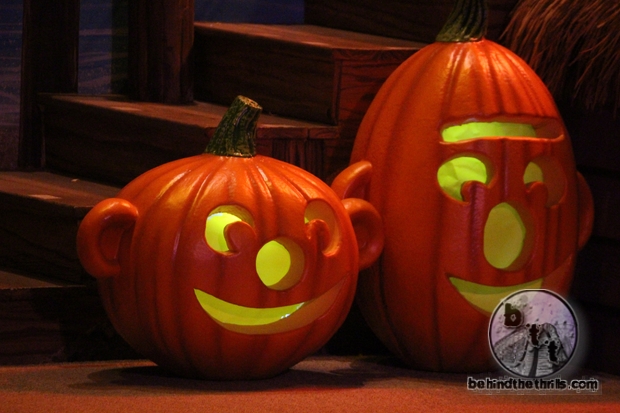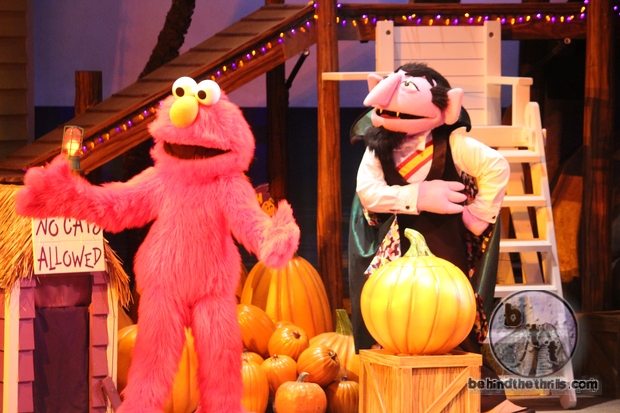 Spooktacular is also filled with tons of great shows, including a special "Smashing Pumpkins" show…performers literally smash pumpkins, which gets really messy and really fun. For fans of Sesame Street there's also "Countdown to Halloween" with the Count, Elmo, and others from Sesame Street. It's a fun spooky time with lots of Halloween music and dancing.
Video-Countdown to Halloween with our friends from Sesame Street!

Slideshow-Check out even more Halloween fun at SeaWorld's Spooktacular!

Halloween Spooktacular happens every weekend from now until October 26th. It's included with paid SeaWorld admission, and it's great for all ages. The candy pathways open at noon on event days, and happen rain or shine.
Stay tuned for more from SeaWorld, and be sure to get social with us on Facebook, and follow along with us on Twitter @BehindThrills for the latest updates!
For more information about Halloween Spooktacular at SeaWorld Orlando, including tickets, visit the official website by clicking here!