When the crypt doors creak, and the tombstones quake, what do you prefer? Ghouls coming out for a swinging wake, or blood, guts and gore? When it comes to Halloween Celebrations, there are many different kinds for many different audiences. With Halloween approaching fast, we want to know what is your favorite Halloween attraction? Is it the attention to detail, scares or candy that gets you in the Halloween Spirit? Maybe it's the blood curdling cries of the mad as they suffer from the trauma at the ands of a decaying madman? Could be that one song that means your doom? Whatever it is that makes you grin from ear to ear, it's time to vote it as the King of Halloween in the 5th annual Thrill Weekly Polls-The Best Halloween Event!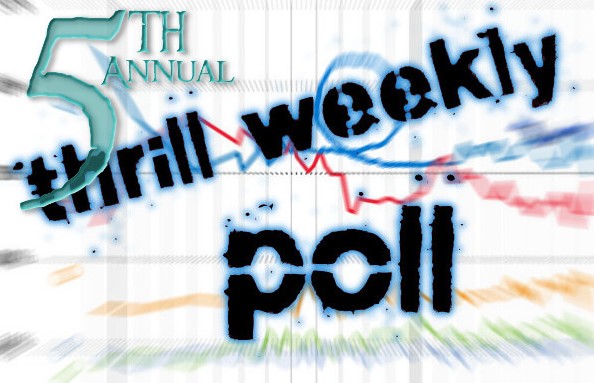 This week we want you to choose the King of Halloween! The King of Halloween awards the best haunted event for 2014. As many always say, Horror is very subjective…so are opinions of what the best is! You may choose the best based on how scary something is, or how short the lines are. Perhaps you like the shows at a haunted event, or you like your King of Halloween to have Trick or Treating in it's line up. Vote for the event that you think is the best, (whether it's scary or family friendly) and be sure to spread the word via Facebook and Twitter!
Once again we are crowning two Kings! With so much diversity and so many different haunts in both theme parks and as stand alone attractions, we wanted to choose the best of both worlds, so be sure to scroll down and vote for both!
Theme Park Halloween Events
Theme Park Halloween events are defined as a Halloween event that takes place within a theme park. They are usually special events, and may or may not be included with park admission. These are NOT independent haunts. To qualify as a theme park Halloween event, the event must be held at a theme park or amusement that has a regular operating season other than Halloween. Examples include but are not limited to-Universal Studios Florida's Halloween Horror Nights, Howl O Scream at Busch Gardens, Haunt at Knott's Scary Farm, Mickey's Not So Scary Halloween Party at Magic Kingdom.
PLEASE SCROLL DOWN FOR HAUNTED ATTRACTIONS NOT IN A THEME PARK! 
Please cast your vote for Best Theme Park Halloween Event and scroll down to vote on Non Theme Park Haunted Events.
[polldaddy poll=8385705]
Non Theme Park Haunted Events
Non theme park haunted events are defined as those haunted events that do not take place within a theme park. They are at a location that may serve as a museum, fairgrounds, or other business. They may not only offered during the Halloween season. They may also be open year round, however the primary function of the business is as a Haunted Attraction only.  They are also not related in any way, shape or form to a theme park or amusement park. Examples include, but are not limited to NetherWorld, Fright Farm,Sinister Pointe and many that are similar. In order to qualify, the haunt has to be open the majority of the haunt season of 2014. If the haunt closed before October 1st, it does not qualify.
CAST YOUR VOTE FOR THE NON THEME PARK HAUNTED EVENT KING OF HALLOWEEN!
[polldaddy poll=8385785]
We have a very limited number of write in spots available. We will take nominations for those spots until Wednesday, the haunts with the most write in nominations will be added to the poll.
Feel free to vote once a day, every day for the next week! We will close the poll Sunday October 26th at Midnight, so be sure to come back every day and vote! If you are a fan of a park on Facebook or Twitter(or are a park on Facebook or Twitter), feel free to promote it. The event with the biggest voice usually wins! So spread the word!
Also be sure to get social with us on Facebook, and  follow along with us on Twitter @BehindThrills for the latest updates on the Polls, theme parks and more!
Remember kids, horror is subjective. Polls aren't. If you want your haunt to win, people need to know!
The winner will be announced in our special "Best of 2014 Awards" on January 5th, 2015.
Happy Halloween!