Tokyo Disneyland announced on Thursday that they plan on expanding both Tokyo Disneyland, and DisneySea over the next decade. The new plans will bring huge attractions to both parks, including a huge expansion to Tokyo Disneyland's Fantasyland. The new plan will also see a new port at DisneySea and massive attractions to help anchor them. In addition, guests will be able to build a snowman as Frozen will be a huge new attraction.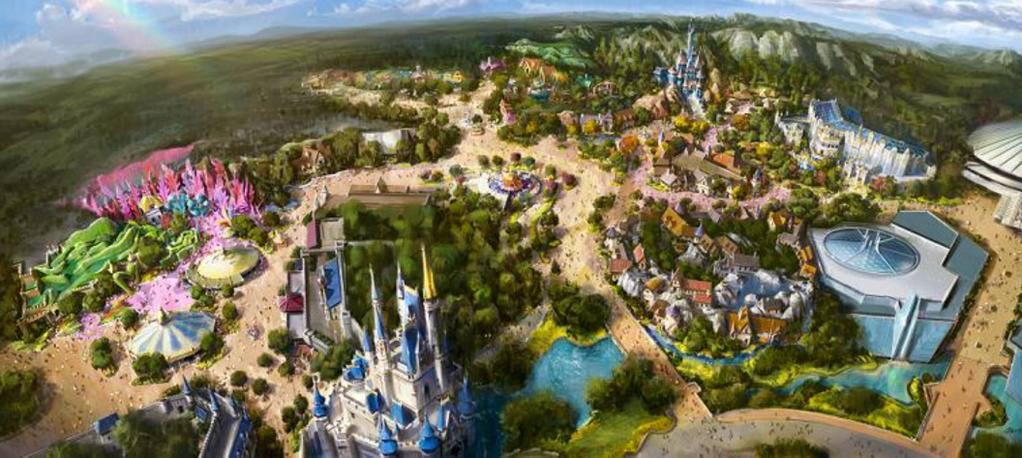 Beginning in 2015, Tokyo Disneyland will begin work on a ten year project that will not only bring new attractions, restaurants and shops to the park, but also will effectively double the size of their Fantasyland. It's a Small World will be relocated to make room for the new attractions and land.
There will be an all new port in DisneySea south of Lost River Delta which will also include new attractions, shows, restaurants and shops. There will be a massive new show that, from the concept art, looks as if it will be similar to World of Color, and will feature a movable stage.
The park will also be expanding it's backstage capabilities, and it also sounds like the park will be getting a version of Magicbands, with MyMagic+ which fully debuted at Walt Disney World earlier this year.
The biggest news is that Frozen will be getting a massive new attraction, which will feature a visit to Arendale, and will include a replica of the castle from the film. The new attraction should be open in 2017, with more attractions coming online soon after that.
The entire project is expected to cost about $4.5 Billion dollars, with a lot of money going to not only attractions, but also infrastructure strengthening, with things like climate control upgrades, new restaurants along parade routes and even more.
Recently Walt Disney World in Orlando finished up their massive expansion of Fantasyland, which included a Little Mermaid ride, a themed restaurant, and dueling Dumbos. The area was finished with the opening of the all new Seven Dwarfs Mine Train Coaster.
Just a few years ago, Disneyland finished a complete rehab of Disney's California Adventure with the massive Carsland. It's very possible that the new areas in Tokyo Disney could not only feature some of these attractions, but also some of the newer properties from Star Wars and Pixar.
What do you hope goes into the huge expansion at Tokyo Disney Resort?
Stay tuned for more from Disney, and be sure to get social with us on Facebook, and follow along with us on Twitter @BehindThrills for the latest updates!