Tuesday Virgin America announced that the airline would stop allowing customers to earn points to visit SeaWorld Parks as part of their frequent flyer point program. Representatives would not publicly say why the program was cut, but PETA is claiming it as a victory. SeaWorld has been under constant attack since Blackfish made it's debut on the former news channel, CNN. This latest announcement comes a few months after SeaWorld announced disappointing results for the third quarter of 2014. Is this latest news about SeaWorld proof positive that the animal rights groups are winning? Or is it simply a case of bullying?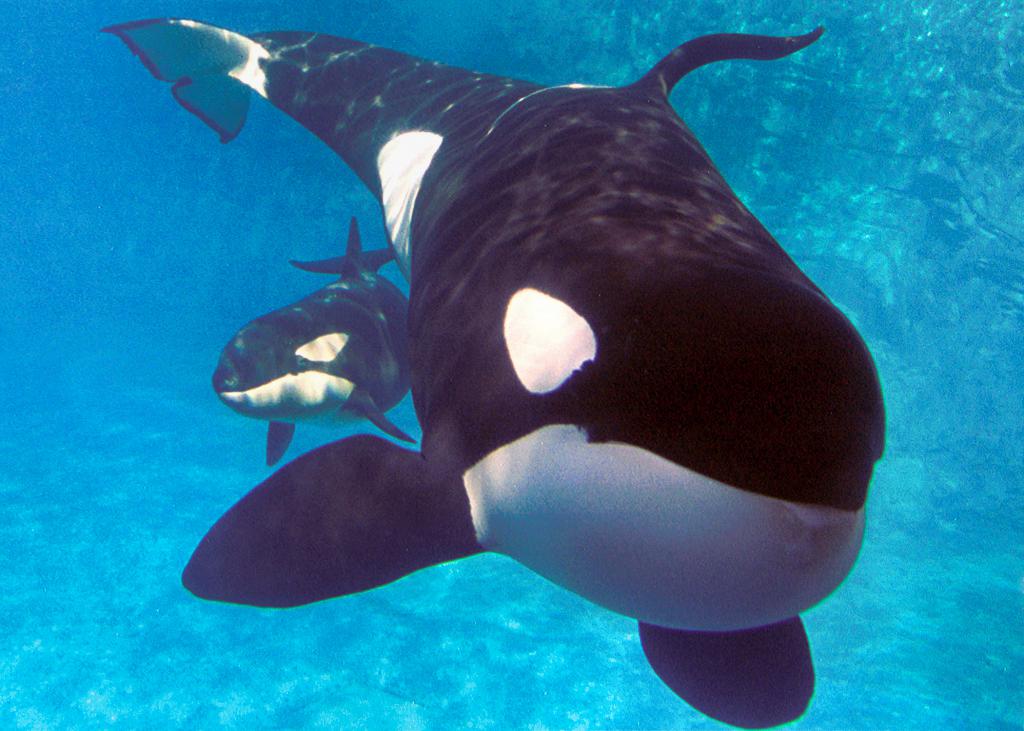 The anti-SeaWorld film, Blackfish has spurred a major amount of controversy in regards to the treatment of the animals that SeaWorld has in captivity. In 2013, several bands cancelled performances at SeaWorld parks, claiming that Blackfish was the reason. What the real reason was signatures on online petitions for each and every band that was scheduled to play. Willie Nelson, and Barenaked Ladies were among some of the groups that directly cited Blackfish, as reasons. Other groups cited the controversy. The park would later go on to sign artists like Alan Jackson, and Kid Rock, among others, and make it the most successful event to date, selling out many event days.
Earlier this year, PETA claimed another victory when Southwest Airlines and SeaWorld parted ways after a partnership that lasted nearly 20 years. Southwest and SeaWorld cited differing goals and markets as the reason for the split. Almost immediately after, SeaWorld announced a deal with Village Roadshow to bring SeaWorld branded parks to several countries in Asia.
The Virgin America decision certainly appears to be motivated by Blackfish, as Virgin Unite, the philanthropic arm of Richard Branson's Virgin Group, asked its business partners to take a pledge never to accept marine mammals that were taken from the sea after Feb. 14, 2014. While Virgin America has ceased it's points program, Virgin Holidays, the company's travel agency, continues to sell vacation packages to SeaWorld parks nationwide. This doesn't seem like it's really as cut and dry as PETA would have us believe.
We asked SeaWorld supporter, and owner of the fansite ILoveSeaWorld.com , Eric Davis what this really meant.
"I believe this is a non-story." said Davis "While PETA might claim a victory, the Virgin company as a whole is still partnering with SeaWorld, and that while SeaWorld was the only theme park that was part of it's points program, people flying Virgin can still buy SeaWorld tickets as part of their vacation package."
Could this be a simple case of bullying by PETA and other animal rights groups? After all, there were several groups that cancelled on performances at SeaWorld, after they had received threats of boycotts by activists that claimed they were fans. One such group was REO Speedwagon. Bruce Hall of the band later visited SeaWorld and was shown first hand how the park cared for it's animals. He later praised the park for their work in not only educating the public about the oceans, but also their rescue work with other animals.
The "Pledge" that Virgin Group released also paints more of a picture of the understanding the group has about SeaWorld.
From Virgin:
Our core objective was to eliminate demand for whales and dolphins from the wild. It is an important first step in our effort to chart a course for the future of cetaceans in tourism, and we will continue to engage with all parties across the spectrum of opinion.

With the signing of the Virgin Pledge, Virgin Holidays will now start working with partners and other interested parties to create enriching and enjoyable experiences that transform the way its customers engage with and learn about the oceans and marine life. We are excited about the possibilities this will offer.

At this juncture, both Virgin Unite and Virgin Holidays wish to thank everyone involved in our stakeholder engagement for their time and expertise during this period, and for their shared passion for the world's ocean. We look forward to the next steps on this exciting journey.
The Pledge basically calls for the same action that SeaWorld has been doing all along. The park has not taken an animal from captivity in over 30 years, and has very few animals that were born in the wild, the last being Tilikum. SeaWorld has managed and maintained a very successful breeding program that not only furnishes their parks with animals, but other parks worldwide. SeaWorld also is one of the leading providers of support in conservation and rescue efforts, rescuing and rehabilitating over 23,000 animals. The park rescues, and rehabilitates animals from all over the world, and if the animals are deemed able by the Federal Government, they are released. Of course, SeaWorld parks have signed the Virgin Pledge.
So is Virgin really cutting ties with SeaWorld, or are they simply trying to quiet criticism of the company, and siding with them by issuing this Pledge? More importantly, is anyone who tries to support a viable company like SeaWorld being bullied to cut ties?
"This is definitely a bullying ploy by the same cast of characters that are part of the large animal rights groups, PETA, HSUS, AWI, OFS and more." Eric Davis included. "Instead of letting consumers make up their own minds about what places they wish to visit, they seek to force their ideology on businesses, and remove choice from the consumer."
Stay tuned for more from SeaWorld, and be sure to get social with us on Facebook, and follow along with us on Twitter @BehindThrills for the latest updates!
For more information about SeaWorld, including tickets, visit the official website by clicking here!