Busch Gardens Tampa is right in the middle of a great deal, as they are getting the 2015 Fun Cards ready for a year of fun. Even more importantly, Busch Gardens Tampa has revealed some big details about the upcoming year, including the mysterious "Food and Wine Festival", and some big concerts. However, you don't have to wait for the new year for the fun to start. Busch Gardens Tampa is giving guests the rest of 2014 for free, when they purchase a fun card for next year.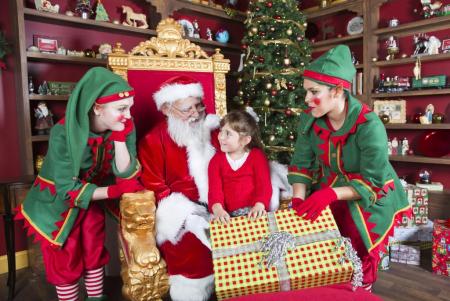 2015 Busch Gardens Tampa Fun Cards are now on sale, but for a limited time, when you purchase a 2015 Fun Card-giving you admission into Busch Gardens Tampa for the entire year, you get the rest of 2014 for free. That gives you unlimited admission to the park, and the special events.
This year, Busch Gardens Tampa is pulling the curtain back on Christmas Town and including it with regular daily admission. That means that with the Fun Card, you can enjoy all the fun of the Holidays at no additional cost.
As 2015 gets closer, Busch Gardens Tampa will also unveil tons of great events, including their perennial favorite-The Real Music Series. The Real Music Series features great performers from the 60's and 70's
In 2015 the series will feature:

January 5-9                     Cornell Gunter's Coasters

January 12-16                 The Grass Roots

January 19-23                Herman's Hermits starring Peter Noone

January 26-30               The Diamonds

February 2-6                  Fernando Varela

February 9-13                Tommy Dorsey Orchestra with Terry Myers Salute to Benny Goodman

February 16-20             Ricky Nelson Remembered with Matthew&Gunnar Nelson

February 23-27             Shirley Jones

March 2-6                      Exile & Juice Newton
New in 2015 will be the all new Food and Wine Festival. This has been a big mystery since it's unveiling, but now get a few more details.
NEW! Food & Wine Festival: Saturdays and Sunday, March 7-April 26

Busch Gardens is introducing some flavor to its event lineup in spring 2015 with the Food & Wine Festival. The park will be tempting taste buds with a variety of Florida-inspired food, wine and live entertainment on Saturdays and Sundays from March 7-April 26.
Food and Wine will replace Bands, Brew, BBQ which will most likely still take place at SeaWorld Orlando. The Food and Wine Festival will most likely feature huge headlining acts, much like Bands Brew, only this time instead of just BBQ, we get a taste of many different Florida dishes. The exciting thing is that there are many great Florida wineries and breweries (because you can't have wine without beer!) that the new festival is sure to have something for everyone.
Here's the other list of special events happening in 2015 at Busch Gardens Tampa:
Wild Days with Jack Hanna: April 18-19

Join "Jungle Jack" Hanna for two days of wild animal shows, autograph signings and special meet-and-greets when he visits Busch Gardens on April 18 and 19. The internationally-known animal expert will share animal facts and his travel tales during animal shows.

Summer Nights: June 27-Aug. 16

Summer Nights at Busch Gardens is back and hotter than ever with an end-of-night show packed with energizing live musicians, singers, dancers and artists from around the world. Their thrilling performance – along with modern music and fire effects – will pump up the crowd every night in Gwazi Park. Adding to the amazing coasters-after-dark lineup, guests dive facedown throughout the night on North America's tallest freestanding drop tower, Falcon's Fury™.
The Busch Gardens Tampa Fun Card is only $95 dollars for adults, $90 for kids, and includes admission to Busch Gardens from now until December 31st 2015…that's 14 months for the cost of a one day admission.
Stay tuned for more from Busch Gardens Tampa, and be sure to get social with us on Facebook, and follow along with us on Twitter @BehindThrills for the latest updates!
For more information about Busch Gardens Tampa's Fun Cards, or to purchase your own, visit the official website by clicking here!