The Disney Parks Blog knows how to make magic. Over the weekend, the blog held a huge meet up to see the all new film Big Hero 6. It's the first Disney animated film to tackle Marvel characters. The film is based on the comic series of the same name, and it's not one that many have heard of. The blog also brought out their all new walk around characters for the all new film, which will be making their debut at Disney's Hollywood Studios later this month.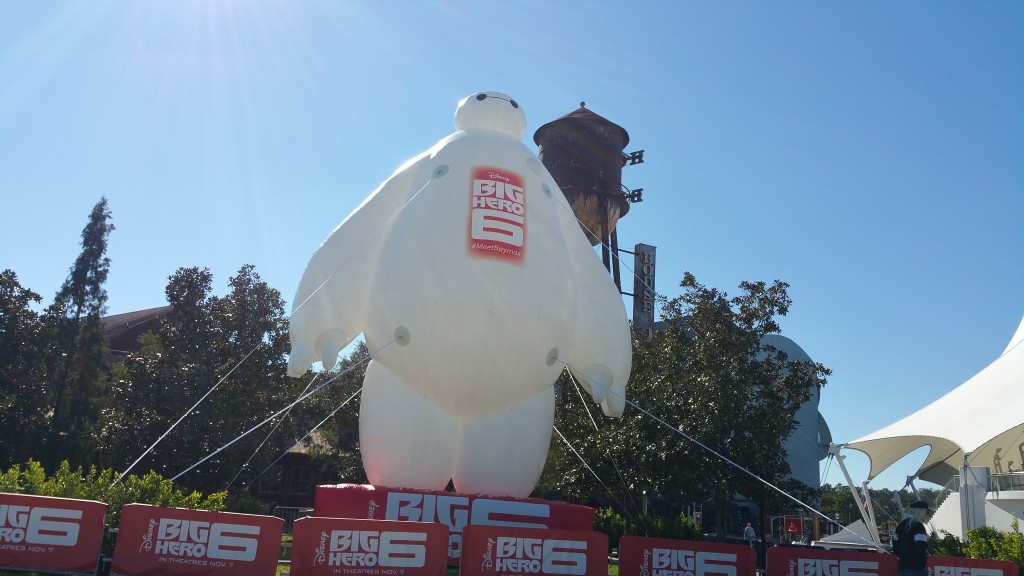 The film is the latest in a winning line of films from the team that brought you Tangled, Wreck It Ralph and Frozen. The animation studio seems as if they have been balancing films aimed at girls, followed by films aimed at boys, all the while being good for the entire family. This film is most definitely aimed at boys, but again, it's all about family.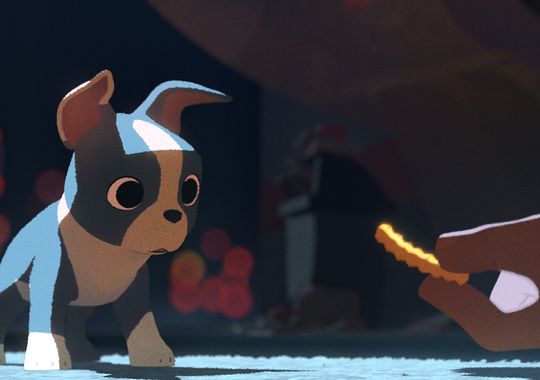 Feast
Like many Disney and Pixar films these days, the film starts off with a short animated film. Big Hero 6 is no different, with Feast. Feast isn't your typical film. It takes a very unique look, with somewhat blocky animation. The film follows a young puppy through life of both him and his owner through his love for food. The puppy loves food, especially when his owner gorges on things like Ice Cream and pizza. Of course, love comes into the owner's life, and things change.
The story is what drives this piece, and it's a touching story. It's all about love, and seeing past our own needs for those around us. The big turn will have many reaching for their tissues, as it's kind of tear jerker. Disney proves that even with no words spoken by the main character, that a good story can shine through with some amazing storytellers.
Big Hero 6
The first Marvel film to come to Disney Animation has many typical Disney plot twists. It follows the story of Hiro who is incredibly smart, but falls in with bad activities, simply because he can. His older brother, who sees the potential in him, pushes his hardest to get him to enroll in college, where he can make a difference. The end result is an amazing invention that could change the world. After a twist and turn, his brother is lost in an accident and his invention is lost in the process.
In a state of grievance, the mourning Hiro stumbles on his brother's biggest invention-Baymax. Baymax is a Health Care Companion, which Hiro's brother designed to help those in need. Hiro is in big need here, so Baymax is all his. Once an evil plot is uncovered, Baymax is upgraded and his brothers' friends are brought on board to stop it.
We're not even going to try and pretend we know anything about the comic. It's one of those Marvel comics that was extremely well known. With that said, the Marvel spirit is splattered all over this film. There's even an appearance by the Generalismo himself-Stan Lee.
The film stays bright and cheery, with a lot to laugh at, and a lot to cheer for. The hand shake between Baymax and the rest is hilarious every time he does it. While we're rooting for Hiro, it kind of feels like he's a bit of jerk where Baymax is concerned, and uses him for his own purposes. Of course, that's the point. He must learn that there's more to Baymax than just being a robot. As for Baymax, well, he steals every scene. He is pure and innocent, because he was programmed that way. Unlike other robots that are just programmed to do certain things, Baymax learns and adapts to his surroundings, but never lets down on his programming to help.
The film has a lot of heart and it's a great start to the animated Marvel universe.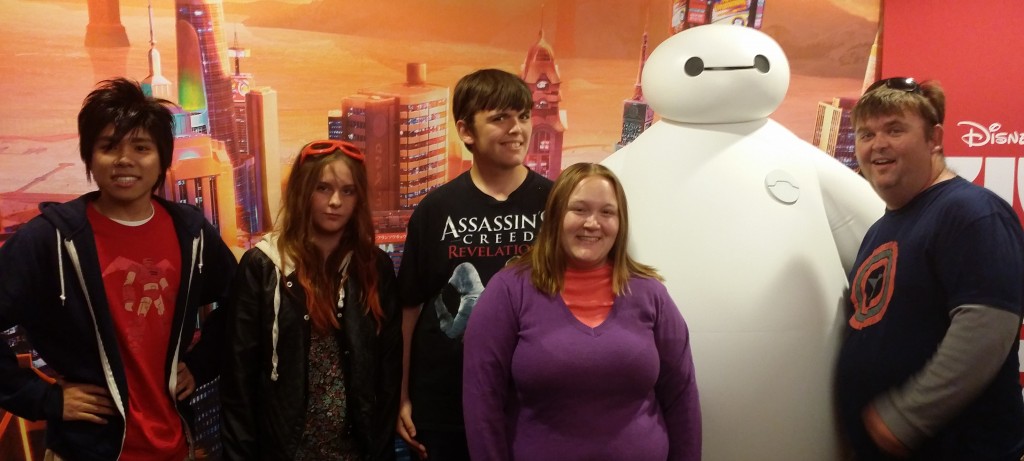 After the film we were given a special treat of getting a first look at the all new Baymax meet and greet character. While Hiro is a face character, meaning a real person, Baymax is your typical man in suit. This is quite possibly the best representation of a character we've ever seen. His suit is huge and fluffy, just like him. His eyes blink (which is amazing) and he can turn and nod his head. The only thing that would be more perfect is if he could talk (which he just might once he gets to Hollywood Studios).
This was all part of a huge meet up held by Disney Parks Blog. 
Big Hero 6 hits theaters November 7th. Hiro and Baymax should arrive at Disney's Hollywood Studios sometime later this month.
Stay tuned for more from Walt Disney World, and be sure to get social with us on Facebook, and follow along with us on Twitter @BehindThrills for the latest updates!
For more information about Walt Disney World, including tickets, visit the official website by clicking here!