While it's been beginning to look a lot like Christmas at Epcot for a few weeks now, it will begin to taste a lot like Christmas, beginning November 28th. Walt Disney World is bringing their Holidays Around the Epcot, along with the Candlelight Processional, only this year, they're going to add some holiday tastes from around the world. This new event will mark the third Food Festival for Epcot, along with Food&Wine and Flower&Garden. The new tastes will bring a variety of flavors to what is already a very rich celebration.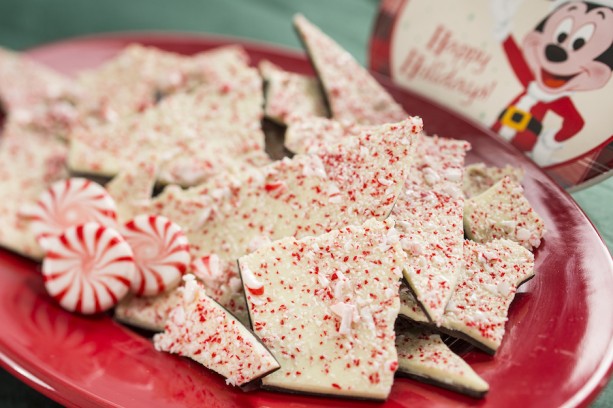 Disney Parks Blog has released the details, including some of the new treats that will be available during Epcot's annual Holidays Around The World, and there's quite a few holiday treats for foodies everywhere.
Here's a sample of some of the line up:
Promenade Refreshments: Turkey Waffle – a filling sweet potato waffle with roast turkey and green bean casserole
Canada: Pecan-maple bark
United Kingdom: Hot applejack cider with whiskey and a blend of seasonal spices
France: Bûche de noël au chocolate (chocolate cake shaped like a log) at Les Halles Boulangerie Patisserie, and glace au apin d'epices (gingerbread ice cream) at L'Artisan des Glaces
Morocco: Honey Walnut Baklava
Japan: Teriyaki chicken karaage
American Adventure:Gingerbread men, chocolate chunk cookies and sugar cookies, hot chocolate, hot apple cider and peppermint bark at the Sugar and Spice Holiday Bakery
Italy: Panettone, the sweet bread loaf served at the Gelato kiosk, along with sweet moscato wine and ciocolata calda (hot chocolate)
Germany: Stollen fruit cake and sip glühwein (hot spiced wine)
China:Kaikouxiao (happy face fried cake)
Norway: Traditional rice cream at Kringla Bakeri Og Kafe
Mexico: Sweet tamales at La Catina de San Angel
Those are just a few of the different tastes that will be available, while you enjoy the different tales and traditions from around the world for the different Holidays. Holidays Around the World at Epcot is rich in culture, and have several different stories to tell, each from different holidays celebrated at different times of the year.
In France you can hear the story of Father Christmas, the French version of Santa Claus. In Italy you can meet Le Befana-the nice witch who comes on the eve of the Epiphany to grant gifts. Of course, the American Adventure has Santa Claus, Hanukkah, and Kwanza. In Morocco you can learn about the Muslim holiday of Ramadan, and in China you can hear all about the Chinese New Year from the Monkey King. It's a great way to see what other cultures do for their holidays and it's a great way to brighten your holidays.
Video-Take a glance at Holidays Around the World at Epcot!

If that wasn't enough, then Epcot also has the annual Candlelight Processional. The nightly pageant combines music with the story of Christmas. The nightly pageant is narrated by celebrities, which this year will include Whoopi Goldberg, LeVar Burton, and Jonathan Groff, to name a few.
Here's the complete list:
Jodi Benson 11/28 – 11/29
Neil Patrick Harris 11/30 – 12/2
Jonathan Groff  12/3 – 12/4
Whoopi Goldberg 12/5 – 12/6
LeVar Burton 12/7* – 12/9
Edward James Olmos 12/10 – 12/11
Joe Morton  12/12 – 12/14
Chita Rivera 12/15 – 12/17
Ana Gasteyer 12/18 – 12/20
Marlee Matlin 12/21 – 12/23
Isabella Rossellini 12/24 – 12/25
Blair Underwood 12/26 – 12/27
Steven Curtis Chapman 12/28 – 12/30
The celebrity narrators bring in huge crowds, which means that you may not be able to find a seat. However, Disney also offers Candlelight Processional Dinner Packages, which will give you lunch or dinner, plus a reserved seat for the Candlelight Processional.
Holidays Around the World at Epcot runs from November 28th until December 31st.
Stay tuned for more from Walt Disney World, and get social with us on Facebook, and follow along with us on Twitter @BehindThrills for the latest updates!
For more information about Holidays Around the World at Epcot, including tickets, visit the official website by clicking here!