Voulez-vous construire un bonhomme de neige? Sorry if our French is off. Frozen is going International as characters from the film are coming to Dinseyland Paris Resort this weekend! The fun that has been spreading from coast to coast in the states will head to Dianeyland Paris beginning November 9th.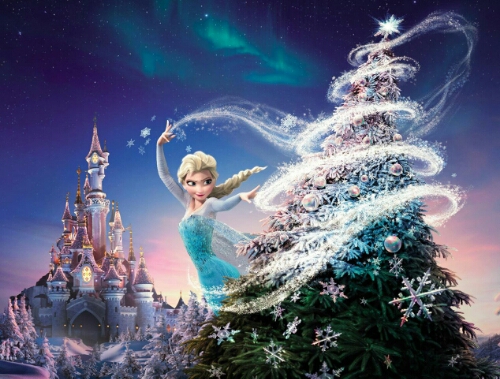 The holidays will become Frozen as Disneyland Paris brings Anna, Elsa and the rest of the crew from Arendelle to Paris.
The nightly castle show will undergo a transformation as Disney Dreams of Christmas gets a holiday makeover, and brings Anna and Elsa bigger than ever.
Anna and Elsa also greet other princesses and guests as they come to Princess Pavilion. The two top ladies of Arendelle will greet guests in an all new meet and greet in the park. Plus, it sounds like all the princesses will strut their stuff during the "Princess Promenade".
Of course it wouldn't be Christmas, or Disney without a parade. The Disney Christmas Parade will feature an all new "Sugar And Spice" float, and be larger than the previous Christmas parade.
All of this kicks off this weekend, and joins the other Disney resorts worldwide in having Frozen as part of the holiday lineup.
Stay Tuned for more from Disney, and be sure to get social with us on Facebook and follow along with us on Twitter @BehindThrills for the latest updates!