Knott's Berry Farm is recognizing first responders for their services in protecting life and property by offering Fire and Police Recognition Days. As a thank you, Knott's will be offering free admission to active fire and police personnel plus one guest from November 22, 2014 through January 31, 2015.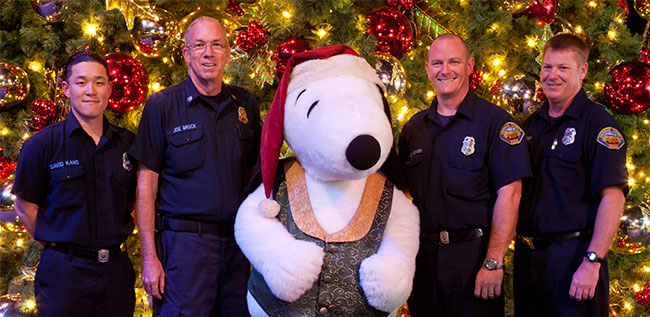 Knott's will also be offering discounted tickets for up to six additional tickets. From November 22, 2014 through January 4, 2015, each additional ticket will only cost $29 each. From January 5, 2015 through January 31, 2015, each additional ticket will drop a few more dollars to just $24 each.
"We give great thanks to the fire officials and law enforcement officers who put their lives on the line every day for our community," said Raffi Kaprelyan, Knott's Berry Farm General Manager. "It is the dedication of these men and women that make our communities a safe place to live and work, and for that we are forever grateful."
In order to participate, activate fire and police personnel must present a valid photo ID (fire or law enforcement ID) at the Main Gate. Badges are accepted, but they must be accompanied by a valid photo ID. All IDs must reference a specific fire or law enforcement duty. Government-only IDs will not be accepted.
For more information about Knott's Berry Farm, visit the official website by clicking here or call (714) 220-5200.