Merlin is a company that is somewhat new in Florida, but they are making big strides very quickly. The company that owns and operates Legoland Florida has grown that park from a small half day destination, to a massive multi-day resort. Now they are expanding their footprint into Orlando even further as they get ready to open three major attractions at the all new I-Drive 360 property on International Drive. To promote that idea, the park has unveiled all new Lego figures that represent the three new attractions, which will be installed in the Miniland area of Legoland Florida.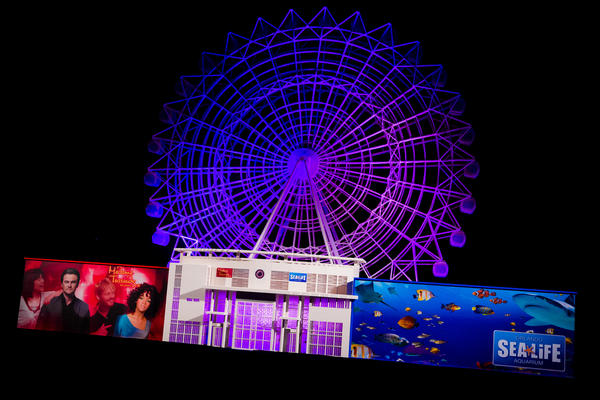 The three new attractions were replicated all in Lego bricks as part of the 2014 IAAPA Expo. The Orlando Eye, Madame Tussauds' Wax Museum, and Sea Life Aquarium have all been built by Legoland Florida's Master Builders. The new model took approximately 60,000 bricks and nine feet tall at it's highest point. It took builders 160 hours to complete the model.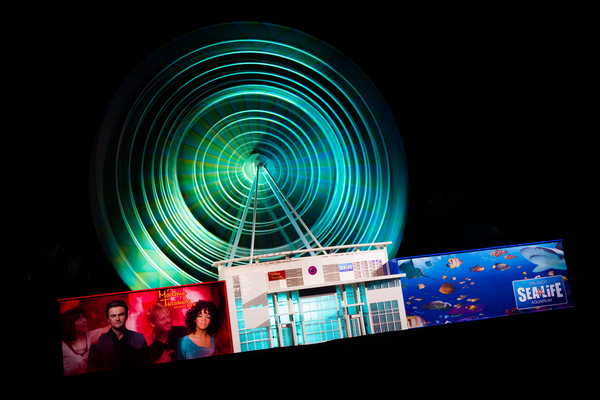 Video-Take a look at the all new I-Drive 360 model


Legoland Florida will add the all new model to it's Miniland area, as it gets ready to open an all new attraction of it's own. The Legoland Florida Hotel will open in 2015, and will have guests staying literally steps away from the front gate of Legoland Florida. When it is opened, it will be the hotel that is the closest to any theme park, as most on site hotels still require guests to take a boat, monorail or bus to get to the parks.
Both the Legoland Hotel and the attractions at I-Drive 360 will be open in 2015. The Orlando Eye will be the centerpiece of the all new I-Drive 360, with Madame Tussauds' and Sea Life Aquarium adding to the fun.
Stay tuned for more from Legoland Florida, and I-Drive 360! Be sure to get social with us on Facebook, and follow along with us on Twitter @BehindThrills for the latest updates!