Its hard to imagine Orlando without the Brits. The United Kingdom alone brings a quarter million visitors to the central Florida area and they visit the theme parks, shop, and dine at local restaurants. Orlando residents however might not realize how British culture effects their day to day lives. Brit Week Orlando hopes to change those perceptions. Since 2007, the California based non profit BritWeek has continued to showcase the creative fusion between the United Kingdom and the United States.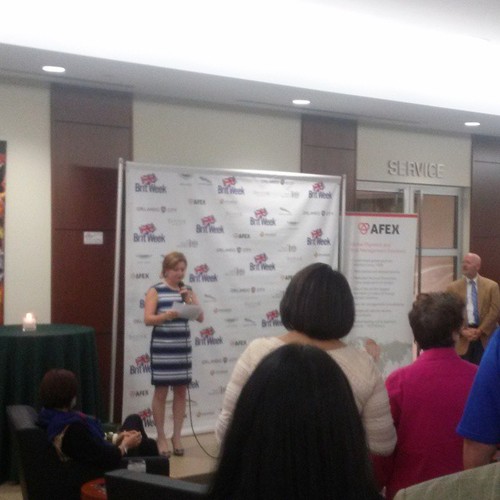 By showcasing this fusion to the general public, BritWeek wants to further build the relationship to advance business, the arts, and philanthropy in both of these thriving regions of the world.
In its first year, BritWeek Orlando will showcase what Orlando has to offer. Over the course of four days, Brit Week Orlando visitors were treated to a casino style cocktail party at Aston Martin, tours of the new Lake Nona Medical City highlighting British collaborations in the medical field, and panels discussing how British companies are using Central Florida's area of research and science to advance technology. On Thursday morning BritWeek attendees were treated to a traditional English breakfast at the Orlando City Soccer headquarters with a presentation by team owner Phil Rawlins discussing the southeast's first MLS team and the new soccer stadium plans.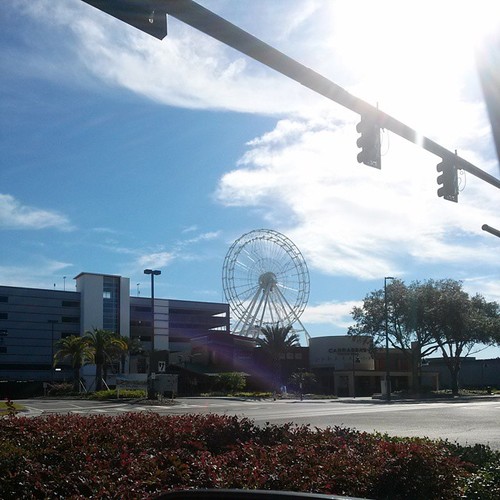 Friday morning we took part in a  tour of the brand new I Drive 360 entertainment complex. The newest entertainment destination will feature 3 new attractions! The 400 foot tall Orlando Eye will allow guests to see Orlando from new heights featuring breath taking views of natural beauty, Madame Tussauds Wax Museum will feature wax figures of celebrites as well as Orlando history, and Sea Life Orlando Aquarium which will have a state of the art 360 degree aquarium tunnell and over 5000 sea creatures. In addition there will be numerous new and unique restaurants, shops new attractions. The new restaurants will include Shake Shack, Buffalo Wild Wings, a french pastry shop, Ben and Jerry's, and a yet to be named Middle Eastern restaurant to name a few. The complex will also feature a 4D movie theater and Skeletons which is a walk through experience that will feature a wide variety of animal skeletons on display. Stay tuned as we get more in depth about even more happenings at I-Drive 360!
Saturday night the yearly British Bonfire night concluded the week long celebration in Kissimmee with live music, a giant bonfire to commemorate the infamous Guy Fawkes, fireworks, traditional British food and performances by the band Off Kilter. Orlando's Brit Week isn't the only celebration planned, as the event happens at cities all over the country. The other great thing about Brit Week is that they are a huge sponsor of Dreamflight, a UK Charity that provides children with serious and life threatening illnesses a vacation of a lifetime. The group spent much of the week not only bringing focus to British culture, but also the amazing charity that helps so many children.
Stay tuned for even more Brit Week festivities, and be sure to get social with us on Facebook, and follow along with us on Twitter @BehindThrills for the latest updates!
For more information about Brit Week all over the country, and to find out how you can help with Dreamflight, visit the official Brit Week website by clicking here!
Co-authored by Omar Elkalyoubie