After making the announcement about having a trailer on the big screen in only 30 theaters nationwide, the good folks at Disney, and Lucasfilms decided to release the trailer online. The internet went nuts. After the roughly 88 seconds of footage aired, what do you think? The footage gave a whole slew of new characters, and one familiar hunk of junk, all while giving nothing of the story away. Has the Force awakened something in Star Wars fans, or is it just another Star Wars cash grab?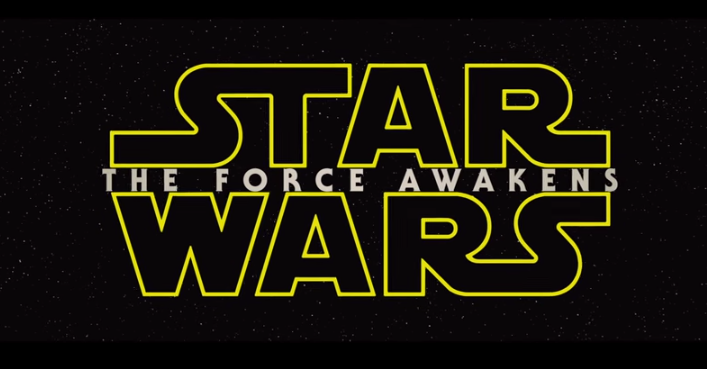 Star Wars:The Force Awakens is the seventh entry into the Star Wars series. The first three films introduced us to Luke, Leia and Han Solo, all while trying to battle the evil Empire and Darth Vader. The second three films were actually prequels, and showed how Darth Vader got so evil. For some it was great, but for those who grew up with the original trilogy, it just wasn't Star Wars.
Now, we return to the world, and the characters created in the first trilogy, and we also bring in a slew of all new characters.
Take a watch, if you already haven't.

What do you think? Are you amazed by it? Are you excited? Good.
The film takes us to familiar lands, we see some familiar new characters and vehicles, and we also see some really new faces.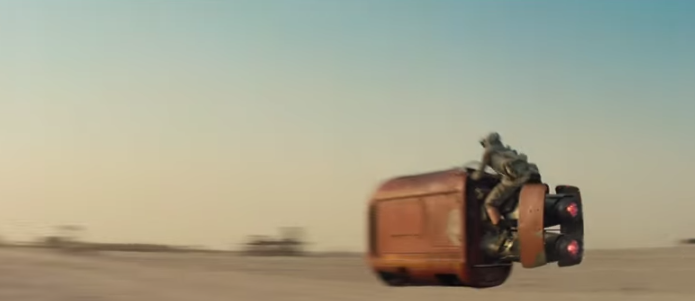 Our favorite here is John Boyega. He is an English actor who you may not have heard of yet. If you want a great example of his work, check out the 2011 Sci-Fi/Horror film, Attack the Block. The film uses a minimalist approach to space creatures, and can be cheesy in some parts, but it's Boyegas' Moses that adds life to the film. If he brings half as much charisma and charm to what looks like a Stormtrooper, then we can expect a lot of fun out of his character.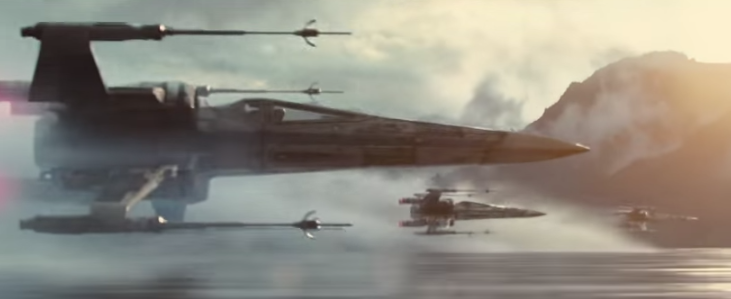 Of course we get a look at the Falcon, and some X-Wings, both in some really cool shots. Coaster fans will immediately notice the move that the Falcon makes as an Immelman, where the Falcon comes up to a loop barrels over then goes back in the original direction.
However, the most controversial and curious character is this one:
I'm going to go out on a limb and say that this is a Sith Inquisitor. Look at that lightsaber. It's not elegant and smooth like all the others, instead it's rough, jagged and has crossbars like a traditional longsword. If we had to derive anything from this character, it's that he will use pain and torture to get the information he wants. The Inquisitors seem like they are directly influenced by the Spanish Inquisition.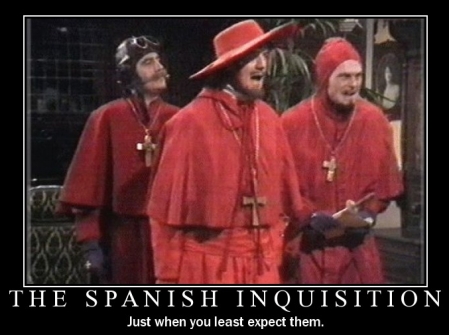 While these are most likely bad guys, we have a feeling that they are not THE bad guys. I've personally tried to stay away from the spoilers, but the stories leaking out will have a very unexpected bad guy in search for something to make his training complete. The reveal is said to be Empire Strikes Back level shocking, as well. Of course, you got none of that from the teaser.
This all sparks new talk about the rumored Star Wars Land that should be announced very soon. Disney has shut down almost half of Disney's Hollywood Studios at Walt Disney World, and the growing rumor is that it is to all become a huge Star Wars themed land, complete with new characters, new attractions and new restaurants. Can you say Blue Milk? Disneyland is rumored to also be getting a huge new Star Wars themed land, and they may be the first ones to get a Star Wars themed land in the near future.
Nothing has been officially announced, but with both D23 and Star Wars Celebration happening in Anaheim in 2015, there is likely to be a massive announcement coming .
Star Wars:The Force Awakens, opens on December 18th 2015 in theaters everywhere.
Stay tuned for more Star Wars, and be sure to get social with us on Facebook, and follow along with us on Twitter @BehindThrills for the latest updates!