The Great Horror Campout, an interactive experience in horror developed by Ten Thirty One Productions (TTO), is back for 2015. Starting June 5th and 6th in Los Angeles and then going on tour, the 12-hour, overnight experience will thrust campers into a customizable night of terror. "We are developing a night that is packed with layered interactive content to provide our campers an experience that they will never forget," said Melissa Carbone, CEO of TTO. "This year's Campout will be the best yet. Our goal is to get campers to go further and further down the rabbit hole. The further they go, the more they engage, the bloodier, scarier, more challenging the experience will get."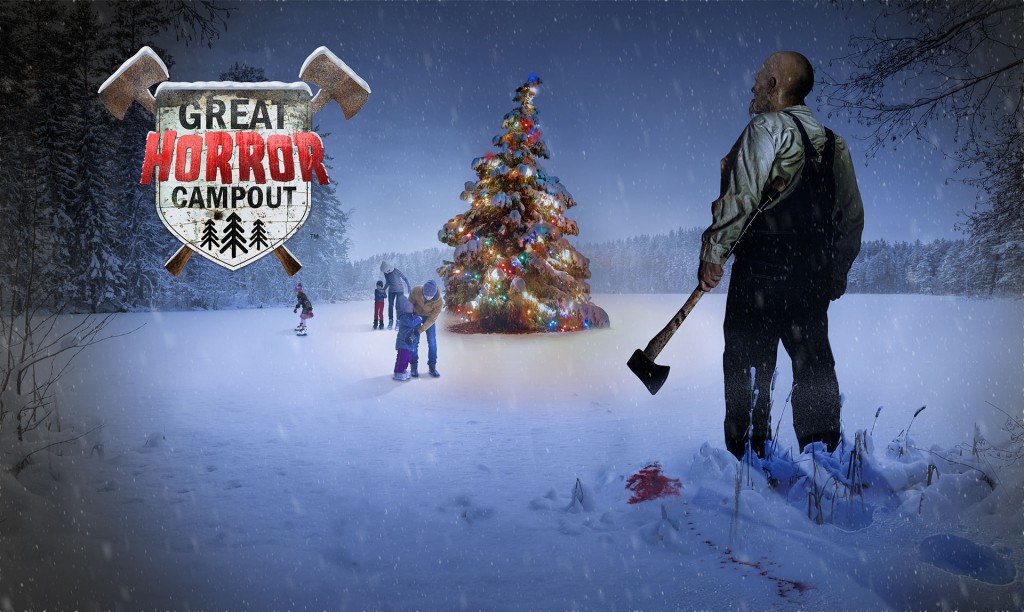 The Great Horror Campout offers campers the option of staying in a two or four-person tent, and lets them choose the level of intensity: from a more mild horror adventure to an extreme night of fright. Returning Hellmasters from previous years will also receive VIP status and many other perks at both this and future Campouts and TTO productions.
To celebrate this exciting return, The Great Horror Campout is offering a great deal on tickets this Friday. "We can't wait to unveil the next chapter of Campout, which is why we're turning Black Friday into our Bloody Friday Sales Event, which will give campers the most discounted ticket offer of the year," said Carbone. At only $95 per person in a 4-person tent, or $129 per person in a two person tent, this special pricing is available exclusively during the Bloody Friday sales event.
"This chapter will again continue to push the envelope and kill the spectator sport status quo in the live attraction space," added Carbone. "Campers will leave feeling like they have been fully submerged in the experience for the entire night…The content and characters will be unmatched. At it's core, Campout is just fun where there is something for everyone."
Stay tuned for more gory goodness, and be sure to get social with us on Facebook and follow along with us on Twitter @BehindThrills for the latest updates!
To buy tickets for The Great Horror Campout, or for more information, visit http://www.greathorrorcampout.com/. Additional cities and dates will be announced in the upcoming months.