Universal Orlando announced a huge, new line up for CityWalk at the beginning of this year. The new line up for CityWalk included a plethora of new  restaurants for the entertainment complex. While some of the restaurants were familiar chains, many of them were also original creations.
All of the other restaurants have opened their doors to guests, however, there was one left that wasn't quite ready: Cowfish.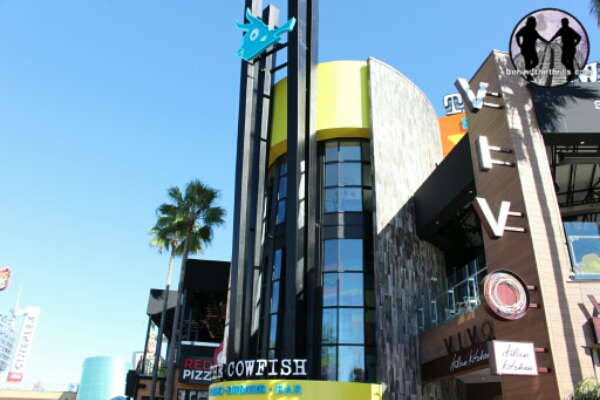 Cowfish is a unique concept. It's not quite a chain, but there are two other locations in the United States, both of which are located in North Carolina where the brand originated. With an original anticipated opening date of mid-summer and being one of the most anticipated restaurant in the line up of new restaurants at CityWalk, everyone has been patiently waiting for the big moment. The wait is finally over as Cowfish is now open!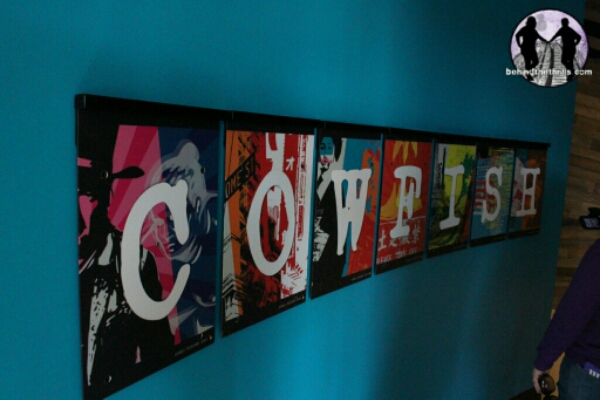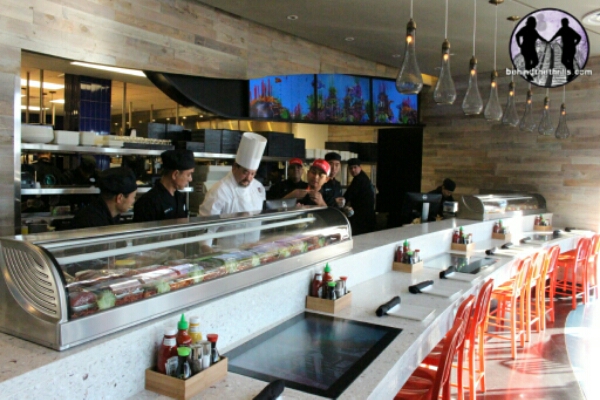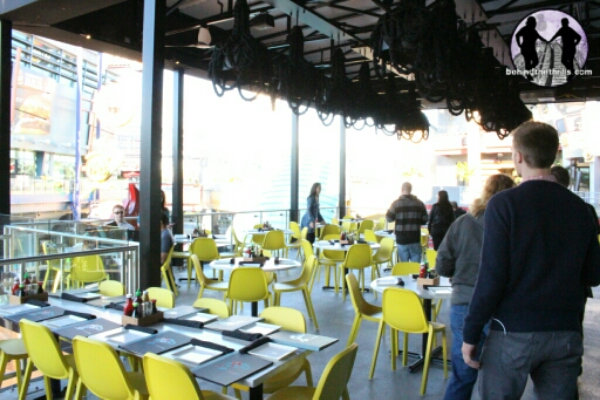 Cowfish opened the doors quietly around 4pm this afternoon to guests, just in time for an early dinner. Many excited guests headed straight in to sample the delicious offerings.
Cowfish offers a variety of foods from burgers and burgushi to sandwiches, sushi, and more. There are so many different offerings one could easily visit several times and try something different each and every time.
What we tried:
Buffalooo-Shi Roll
Sautéed chipotle bison, fried green tomato, grilled onions, feta cheese inside, coaster with tempura flakes. Topped with fresh green tomato, chipotle aioli, diced tomato, red onion, jalapeño pepper.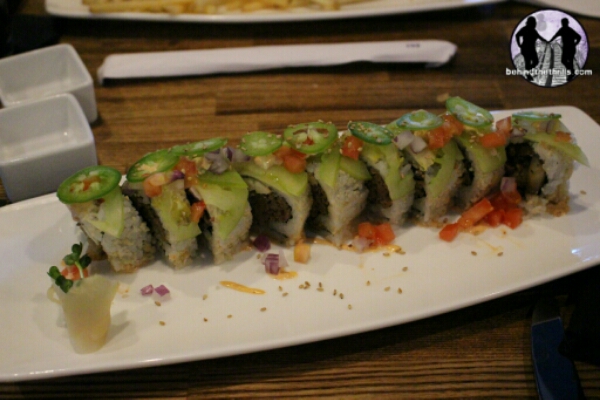 The Rise & Swine Burger
 Beef burger, cheddar cheese, grilled black forest ham, sunny-side-up egg, applewood bacon, grilled onions, Cowfish sauce, onion roll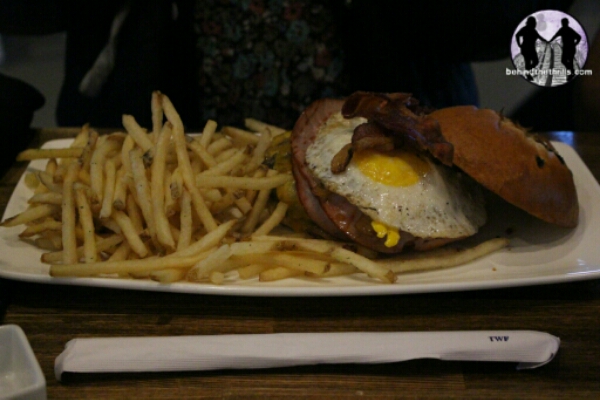 The Jalapeño Popper Show-Stopper
Beef burger, jalapeño-infused cream cheese, jalapeño bacon, fried jalapeños, jalapeño citrus aioli, lettuce, tomato, fresh sliced jalapeños, brioche bun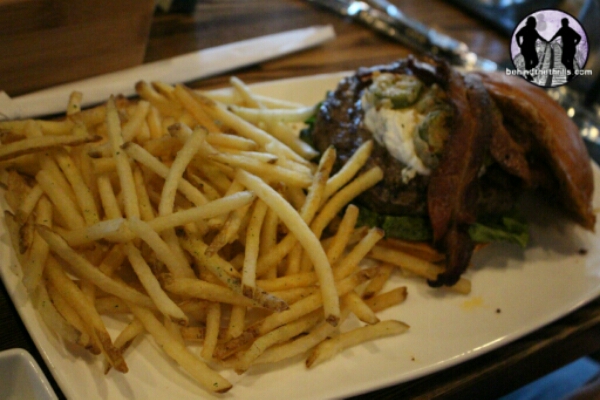 The Taste Explosion Roll
Seasoned natural Angus ground beef, applewood bacon, jalapeños, spicy mayo inside, coaster with tempura flakes. Topped with Toma tomato and pepper jack cheese, then baked. Drizzled with cashew cilantro pesto.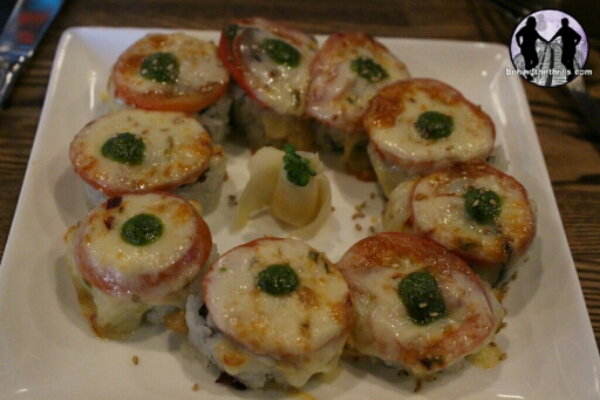 Burgushi has been something that has had everyone raising an eyebrow because let's face it… there's nothing like it around. We're definitely meat and potato kind of people here and it was something that was really outside of our comfort zone. It was interesting to say the least all around. Prepared with some sushi makings such as seaweed and rice plus some burger makings is what makes it interesting, along with the temperature variations between each layer. If you like burgers and sushi, you will more than likely love it. If you're not a big sushi fan like us but you love burgers, we recommend trying it anyway. There are several different types of Burgushi that are available. Some are completely fried all the way through and some are a serious combination of the two. some liked it a lot and we can't wait to try the other flavor offerings that are available on our next visit.
Menus:
Menu | Drink Menu | Dessert Menu
Some things to know:
Pricing is similar to sit down restaurants but it is affordable
Make sure to design your fish as you walk in or at the bar
If you just want sushi, there is a sushi bar
A wide variety of alcoholic beverages is served, including sake
Onion rings are enormous
They also serve hand spun milkshakes
With Cowfish open, what will the next adventure be? Universal Orlando also closed Nascar Grille earlier this week to make way for a brand new experience.
For more information about Universal Orlando Resort, visit the official website by clicking here.