Brit Week in Orlando just wrapped up with a huge Bonfire Night celebration. The week long event showcased British Culture, business and how it's impacting not only the Orlando tourism industry, but also the local economy. As part of Brit Week, Merlin Entertainment, owner of several Orlando area attractions, hosted a tour of their all new dining and entertainment district, I-Drive 360. The all new complex has The Orlando Eye as the centerpiece, as well as two other attractions. We were able to check out the latest on the Orlando Eye, and get not only a glimpse at the new construction, but also the other attractions and restaurants coming to the huge new complex in 2015.
I-Drive has fast become one of the most talked about new experiences coming to the Orlando area. Already the new complex has opened up several restaurants, including Yard House, Outback and Carrabas. That doesn't even begin to scratch the surface of what is still to be opened at I-Drive 360. We took part in a tour that not only got us up close and personal with what is sure to be the centerpiece of Orlando, but also to find out what else is coming to the complex. We'll run down the list of everything coming to the area, and go into detail about what we know so far.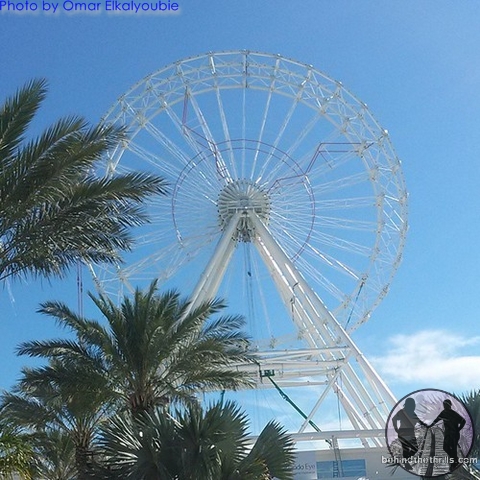 The Orlando Eye
The Orlando Eye is going to be the centerpiece of the all new complex. It will take riders 400 feet into the air, and take about 20 minutes to complete. The experience will start with a 4D theater, where guests will take a trip around Central Florida. The film will mix 3D with wind, water and smell effects to show off the beauty of the area. Guests can already see The Eye from downtown, but just wait.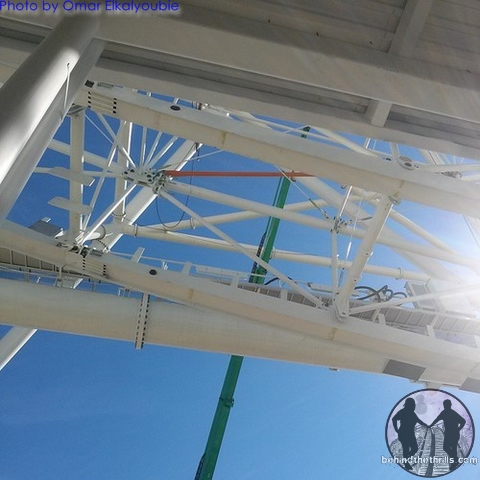 The construction crew recently completed the inner wheel, which officially puts the structure at the halfway point. Outer pieces of the wheel have been installed, and will be done one at a time. As each piece is attached, the wheel will be turned, and another piece will be added. This process is expected to be completed by the end of the year. We will start to see the cabins, or gondolas, that will carry riders attached beginning early next year.
Sea Life Aquarium
One of the other two attractions owned by Merlin is Sea Life Aquarium, which will be the 50th Sea Life aquarium opened by Merlin, which will make them the largest operator of aquariums in the world. The huge aquarium will feature several different habitats, including the Everglades and the conservation efforts that happen, in Central Florida's backyard. There will also be different oceans represented, featuring over 50 different animals. There will be touch pools, and a 360 degree acrylic tube that will take you right through the middle of the aquarium, and allow fish to swim over, under and all around you. The entire experience will take about 60-90 minutes.
Madam Tussauds
The third of three new attractions will be Madame Tussauds Wax Museum. The world renowned wax museum will give guests the chance to not only see lifelike representations of celebrities and historical figures, but also interact with them.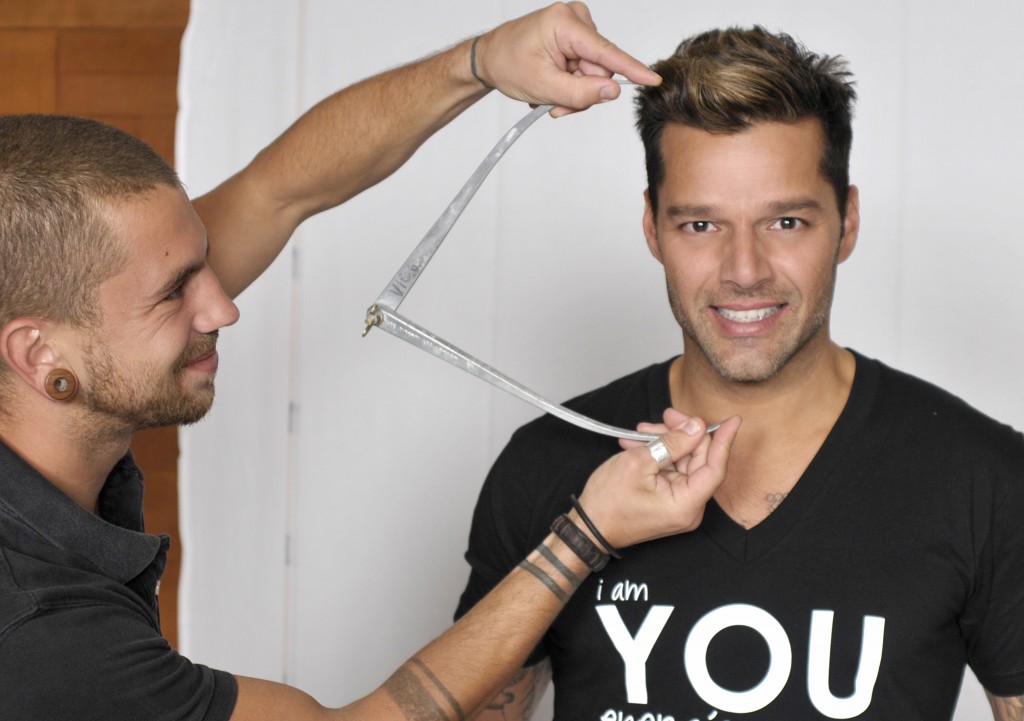 So far Madame Tussauds has announced that they will have Selena Gomez, and on November 19th they will unveil Ricky Martin in Las Vegas. While we weren't allowed to take any pictures or video inside the museum, it is pretty far along, and will feature many areas where guests can just walk up to the figures and take pictures. The full celebrity and figure list has not been announced yet, but expect to see it in the coming months.
The three Merlin attractions will be attached, with a main lobby that attaches all three. A ticket booth will be constructed soon, which will eventually sell not only I-Drive 360 attraction tickets, but also Legoland Florida tickets. Guests can now park at the complex and take a bus to Legoland Florida and back for a low flat rate per person.
Video-Go on a tour of the Orlando Eye with James Paulding From Merlin and get a sneak peek! 

Other Attractions and Restaurants
In addition to the three main attractions, there will be several other smaller attractions as well. There will also be tons of dining and entertainment options for just about every palette.
Skeletons:Animals Unveiled-Real skeletons. Real animals. Real beetles eating those animals. Yeah, it's going to be an interesting experience as 300 real animal skeletons go on display, with one of the displays actually showing the flesh eating beetle at work.
Shake Shack-The popular burger and shake joint is building a second Central Florida location, right between Yard House and Carrabas
Tin Roof:A live Music Joint-Straight from Tennessee is Tin Roof which specializes in live music and tasty eats
Buffalo Wild Wings-the popular chain is building yet another Orlando location. Good thing, Orlando loves wings
Ben and Jerry's-The signature ice cream shop is coming, complete with the Vermonster
French Pastry Shop-The name isn't known as of yet, but if the sweets are made on premises, we're in
Middle Eastern Restaurant-Another nameless restaurant, but we are told it's not a chain that is currently in the area. That's always a good thing
Walgreens-Okay, this doesn't sound like a big deal, but it will be a first of it's kind Walgreens which is said to sell only gifts. There will be no pharmacy here.
Mystery Attraction-There will be one more attraction built right in front of the property. It's said to be similar to an existing attraction. Could we possibly be talking Titanic, Ripley's or some of the other I-Drive tourist spots? Personally, we're hoping for a haunted attraction like "London Dungeon" (maybe Orlando Dungeon?) or some of the Ripley haunted houses. FEAR ALL YEAR!
Slideshow-Check out even more pictures from I-Drive 360!
In the coming months, expect to see tons more announcements for the area. There could even be a huge announcement at IAAPA next week, as that is the time that all eyes are on the amusement industry. Most of the attractions will be unveiled in Spring of 2015, but some restaurants could easily open before then.
Stay tuned for more from I-Drive 360, and be sure to get social with us on Facebook, and follow along with us on Twitter @BehindThrills for the latest updates!