Halloween Horror Nights 24 is officially in the record books. The fork is in. It's one done turkey. This year marked, what Universal calls, the most successful event ever. The houses held the highest rankings ever in Halloween Horror Nights History, and some of the biggest names to ever grace the event. Just because this year has ended doesn't stop the terror from continuing. On Friday we received a special gift, and with it word about HHN 25 at Universal Studios Florida.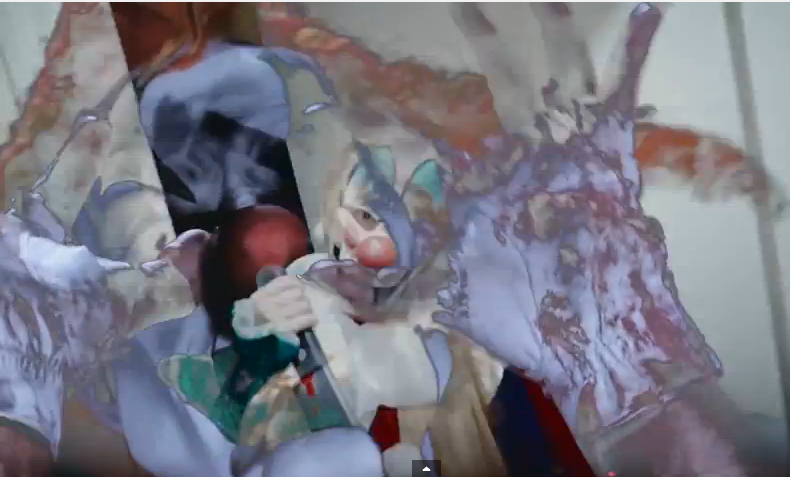 The biggest news that we have is that the dates for 2015 are already set in stone. Halloween Horror Nights 25 will come back to Universal Orlando on select nights from September 25th until October 31st. Yes, this is less nights, or at least at first glance. There's the possibility that more nights might be added to the event, once more details roll out. The important thing is that it looks that they are going to put the emphasis on it being the 25th year, especially by starting on the 25th of September.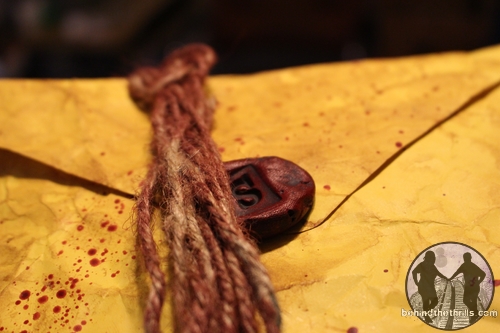 Now, for the special message. It was a simple brown envelope…but with Halloween Horror Nights, it's never really simple is it? It was covered in blood, with a special seal, and had a USB drive with white paint and orange hair. The usb had a video on it, with a look back at this year, and a tease of what we could expect next year.
Video-See a teaser of next year, as we get a very special package
Yes, Jack the Clown is back. If you're new to Halloween Horror Nights, or if you haven't paid much attention, Jack the Clown was the event's first original Icon in 2000 for the events' 10th anniversary. He would later come back either as the events' icon, or in a house or maze another five times. He's the most popular icon of Halloween Horror Nights, simply because he's been around so long.
So, just how will Jack come back? Since 2012, Halloween Horror Nights has not used an Icon to tell the story of their event. Since 2012, there really has been no story of the event, just sheer terror unleashed in various property based, and original content based mazes and street experiences.
Since it is the events' 25th anniversary, it's likely that they will pay homage to all of the icons of the past, and have every icon return, much like they did with 2010's "20 Years of Fear".
But let's think about it. Would Jack be willing to share the spotlight? Scary clowns are marketable. Jack has been around long enough that he's very recognizable, and can carry the event on his own. In 2007 he was the centerpiece of a three ring circus that involved Freddy, Jason and Leatherface as his acts. Jack could merely be a pawn that is used to bring Icons back to the event after a three year absence. Regardless, lips are sealed and it's way too early for us to know much of anything.
Slideshow-Check out even more pictures of our special gift

Halloween Horror Nights 25 is just a short ten and a half months away, and we should start seeing some signs of the creeping death in nine months. Seems like an eternity, we know, but it will fly by in a snap, especially with whatever it is that Universal has planned for 2015 (hint, we hear it's huge!).
Stay tuned for more from Halloween Horror Nights, and be sure to get social with us on Facebook, and follow along with us on Twitter @BehindThrills for the latest updates!