You can get it regular, you can get it frozen, you can even get it as Ice Cream. However, the best way to get it, is when you get it hot! After testing it, and having it become a huge success, HOT BUTTERBEER is now available at Universal Orlando. The official Universal Orlando Blog confirms that they will now serve hot Butterbeer at The Wizarding World of Harry Potter. So how is it? We were able to test it back in January of this year at Universal Orlando's Celebration of Harry Potter.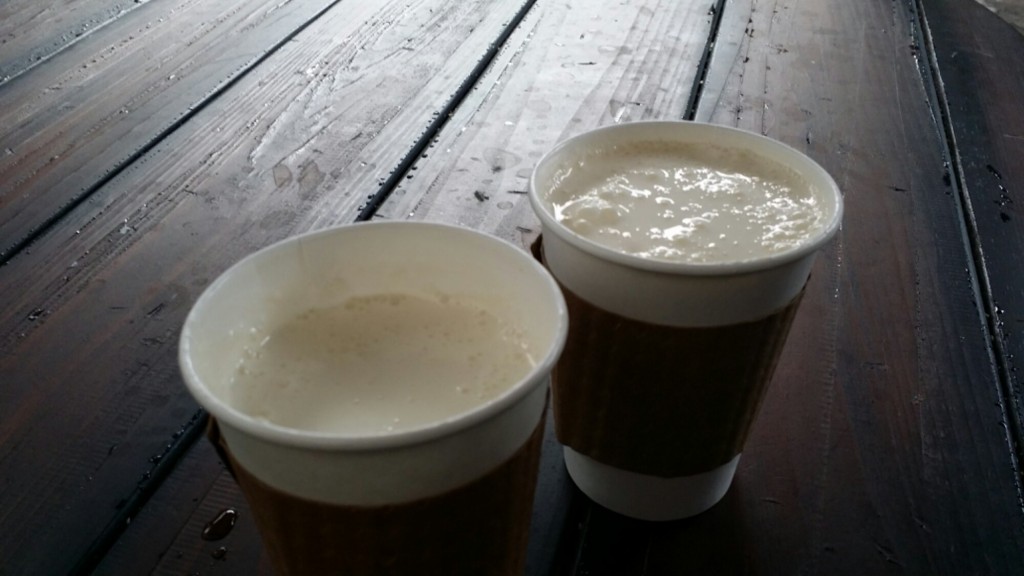 The Hot Butterbeer was released quietly on Friday morning at Universal Orlando's Wizarding World of Harry Potter. The name "Hot Butterbeer" is actually a bit of a misnomer. It's not piping hot, like coffee, but it is a very nice temperature. Think the perfect temperature for drinking hot chocolate. Not too hot, not too cold, just right.
The flavor is very similar to regular Butterbeer, and it still has that same frothy foam on top. In fact, it's the foam on top that makes it so amazing. The foam is chilled, while the drink itself is warm. Mix the two together, and it's just amazing.
Vide0-We take a taste test of Warm Butterbeer on a cold morning!

Warm Butterbeer is available at BOTH Universal Studios Florida and in Islands of Adventure. Both areas of The Wizarding World of Harry Potter will include this new drink.
Here's where you can get it!
Universal Studios Florida-Diagon Alley
Leaky Cauldron
The Hopping Pot
The Fountain of Fair Fortune
Islands of Adventure-Hogsmeade
Three Broomsticks
Hog's Head Pub
Of course Butterbeer was originally intended to be served hot, as that's how it was described in the books. It was first tasted by Harry Potter in the village of Hogsmeade. So if you wanted to recreate his steps, and do just like he did, you'd have to ride the Hogwarts Express from London and Kings Cross Station, to Hogsmeade Village, and grab your warm Butterbeer in the pub.
It's really a great tasting beverage, and just as addicting as the other flavors. It appears that the new drink will be available throughout the holiday season, but we're not sure if it will be an all day thing, or just for breakfast. We'll let you know as soon as we find out, but it's always worth trying in the morning for.
Stay tuned for more Harry Potter magic, and be sure to get social with us on Facbook, and follow along with us on Twitter @BehindThrills for the latest updates!
For more information about The Wizarding World of Harry Potter at Universal Orlando, including tickets, visit the official website by clicking here!