Disneyland Resort continues to freeze over this holiday season as the beloved Disney animated film now finds a new home inside of one of Disneyland's classic attractions – The Storybook Land canals. For those unfamiliar with Storybook Land, it's a small boat ride (with accompanying train ride) through a series of miniatures representing every decade of Disney animation. From Cinderella, to Pinocchio, to Aladdin. Now, we see the addition of not only Arendelle as a whole, but also Elsa's Ice Palace and Oaken's Trading Post are represented.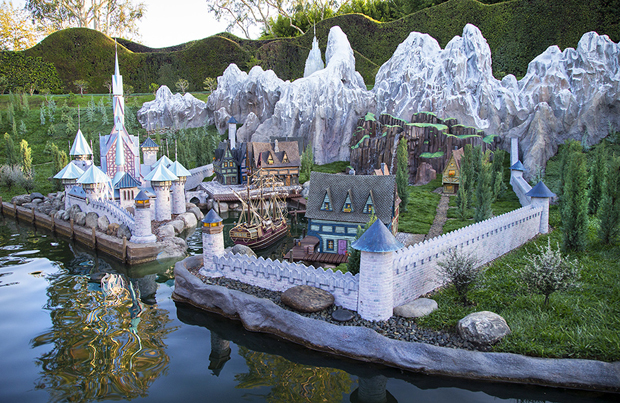 This new addition is part of a much larger 'Frozen' event taking place at Disneyland and Disney California Adventure. Other additions include two Frozen stage shows. One in the small quaint Royal Theatre, located in Fantasyland at Disneyland. It's expected to be a smaller scale more humorous take on the story. The other which will be a much larger vision, and will occupy the former home of Muppet's 3D Vision attraction as that theater will be overlaid and renamed. It's not sure if Muppet's will return or not.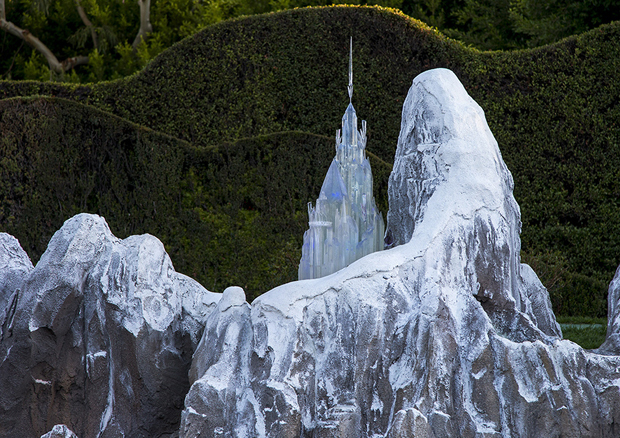 The photos of the Arendelle additions to StoryBook Land were posted on the Disney Parks Blog.
Guests visiting Disneyland park will now be able to visit a miniature version of Arendelle from the hit Disney animated feature, "Frozen," when Storybook Land Canal Boats reopens this weekend. Our chief photographer,Paul Hiffmeyer, got a special preview of this new featurette this morning, and brought back these photos for Disney Parks Blog readers!
Arendale did in fact replace the Old Mill scene, and it has been confirmed that the Mills are being kept, and restored with the possibility of returning elsewhere in the attraction.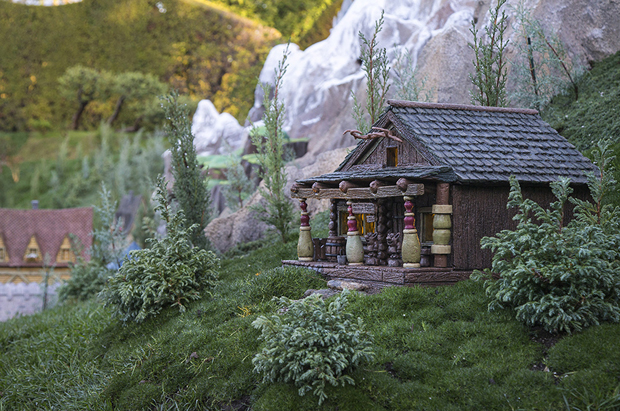 Storybook Land reopens on Saturday, Dec. 20, 2014 with the new additions.
Stay tuned for more from 'Frozen Fun' at the Disneyland Resort, and be sure to get social with us on Facebook and follow along with us on Twitter @Behindthrills for the latest updates!
For more information about The Disneyland Resort,  including tickets,  visit the official website by clicking here!