Disney had a pretty big year in 2014. The parks thrived, as the finishing touches were put on New Fantasyland with the opening of the Seven Dwarfs Mine Train Ride. Frozen continued to dominate in both film, and in the theme parks, with huge announcements made for the franchise, and a handful of films pushed the studio further than it's ever been, with hits like Captain America:Winter Soldier and Guardians of the Galaxy. That pales in comparison to what 2015 has in store for the company. From theme parks, to movies this is shaping up to be the year of the Mouse as the company gets ready to set sail into that great big beautiful tomorrow.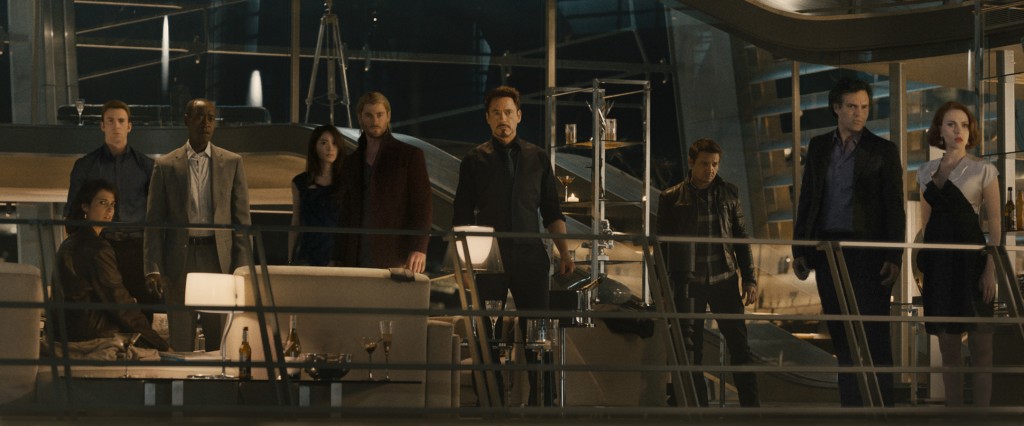 Movie line up
Let's kick things off with the MASSIVE Disney movie line up. The company now has several different movie studios under it's belt, and just about all of them are releasing massive line ups this year. The biggest being a little studio called Lucasfilm, who is releasing something about a galaxy far, far, away. But we're getting ahead of ourselves.
Strange Magic-The first release with Lucasfilm under their belt is a story by George Lucas himself. It could be good, it could be Jar Jar Binks level bad, but either way, it's got our curiosity peaked. That film hits on January 23rd
McFarland USA-Starring Kevin Costner as a white coach in a predominately Latino high school, the film will pull at heartstrings and inspire on February 20th
Cinderella-The live action version will see director Kenneth Brannagh bring the classic tale to life like never before. Will it be an inspiring retelling, or will it be similar to Maleficent, and Alice in Wonderland? Find out on March 13th
Monkey Kingdom-April 17th will launch the next Disney Nature documentary in the series, this time focusing on the primates of the South Asian jungles
Avengers:Age of Ultron-May 1st can't come soon enough, as the record will be challenged with the next installment in the huge Marvel comics series. The first Avengers film made over $1.5 billion dollars, so all eyes will be on the second one to see if it can break it
Tomorrowland-May 22nd marks my most anticipated movie, possibly ever. Tomorrowland will take audiences to a secret place where the impossible happens. The plot of the movie has been kept under wraps, and parts have been filmed at Walt Disney World. Could we see a theme park tie in?
Inside Out-Will Pixar knock it out of the park? The last few go rounds (Cars 2, Brave, and Monsters University) have all been a little…meh. We'll find out June 19th if the Pixar magic is still there
Ant Man-The troubled production finally got off the ground, and though we have yet to see a full trailer, Ant-Man should be a huge hit. The Marvel character eventually could become part of the Avengers in later films. July 17th
The Jungle Book-Iron Man director, Jon Favreau has been long gestating at Disney with several projects. We finally see one come to life with a live action version of the classic tale, The Jungle Book on October 9th
Steven Spielberg something-An, as of yet, untitled Steven Spielberg project is scheduled for October 16th, which could be the studios first try at a best director nomination. Let's see what Spielberg has cooked up
The Good Dinosaur-A double dose of Pixar could be amazing. The Good Dinosaur is one of the original projects that we hope gets a lot of buzz, and some really amazing Disney tie-ins to Animal Kingdom
Star Wars:The Force Awakens-FINALLY! On December 18th, the wait will finally be over. The first go for Disney, and the first time that Star Wars has been completely out of the hands of George Lucas. If I said I wasn't nervous for this installment, I'd be lying.
Twelve massive new films coming in 2015 from Disney will help make the year one that goes down in legend. Either way you look at it, the movie experiences should be amazing.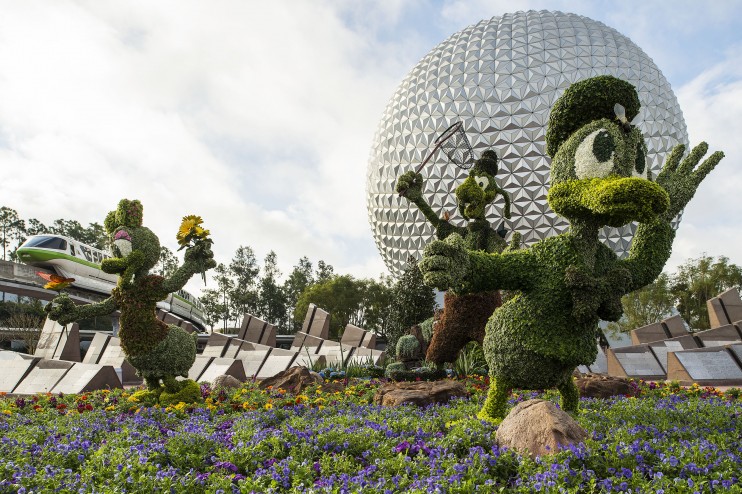 Theme Parks
While the world will definitely be watching the movies, the fans will be watching the theme parks for news of some major attractions. No huge attractions are coming this year, but that's not going to stop the fun.
Star Wars Land-This is the year that we will finally get some news on what attractions will be coming to the parks. We should also get some kind of announcement for Star Wars Land, which has been rumored to take over Disney's Hollywood Studios
Avatar Land-The year should see some major movement of dirt at Disney's Animal Kingdom if the schedule is going to be kept. There could also be some other major announcements coming about huge attractions as well.
Pixar Land-Yes, another fabled land that is only rumor at this point. Disney's Hollywood Studios has recently closed some major attractions, but will they announce what will take their place?
Marvel land-Okay, this one could be a stretch, but we're going to hope for an announcement of more Marvel attractions at Disneyland in California, or at least more parks around the world. This year should be very big for Marvel, so it stands to reason that we will see more Marvel sooner, rather than later
Disney Springs-Several new restaurants will open this year at Downtown Disney in Walt Disney World. The construction of Disney Springs should also be getting very close to completion by the end of the year
Star Wars Weekends-Okay, with a new movie opening up at the end of this year, it's gotta be a massively huge line up for this year's Star Wars Weekends. May and June will most likely be a time when we can expect to see some huge Star Wars stars, and news
Flower and Garden Festival at Epcot-Every year it gets bigger, and this year should be no exception. From March 4th-May 17th
60th anniversary celebration-Disneyland will be launching their huge 60th anniversary celebration. We don't know what will happen, but you can bet it will be amazing
That's just a little of what is coming to Disney Parks and films in 2015. There's bound to be more announced in the coming months, plus tons more fun in the next few weeks!
Stay tuned all year long for more from Walt Disney World and be sure to get social with us on Facebook, and follow along with us on Twitter @BehindThrills for the latest updates!