Thunderbird at Holiday World is kind of a big deal. The all new steel coaster, which will open in April of 2015, is the very first steel coaster in Holiday World. On top of that, it's the world's first launching Wing Coaster. As far as first steel coasters go, that is a pretty impressive first shot. On Tuesday, Holiday World celebrated the final piece of track installation. That makes the coaster complete, and before Christmas.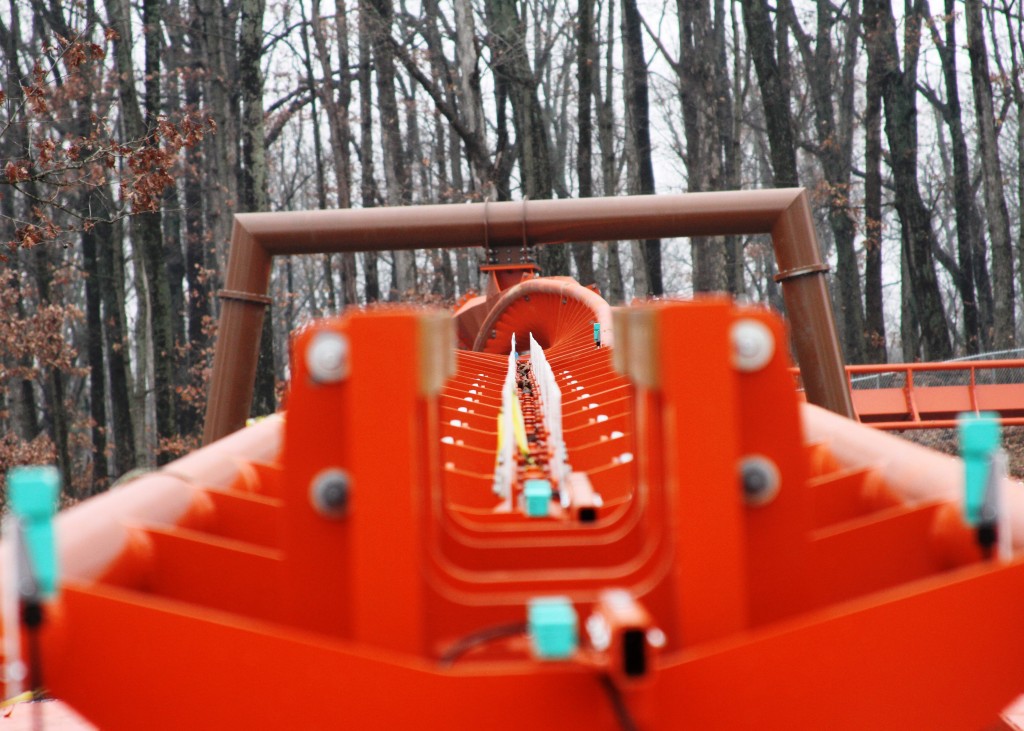 The 77th piece of track put in place on the all new Thunderbird at Holiday World marks the final piece of track put into place on the first of its' kind coaster. The construction started earlier this year, and utilized mostly local workers for the construction. While the construction is far from over, this is a huge milestone for the project. To mark the occasion, all of the construction workers signed the coaster piece before it was snapped into place.
The coaster now moves onto electrical work, the finishing of the other buildings, and of course testing. However, there's more surprises in store at Holiday World as they are preparing to move a ride into the Thunderhead Plaza area, and even more…there's a few more elements they are adding to the coaster.
Video-Thunderbird installs the final piece of coaster track!

Two more elements? What could they be? The coaster will already launch riders out of the gate and into the first inversion, there will be several effects such as "keyholes" and other maneuvers, but two more?
Thunderbird opens in April of 2015, but we'll find out more about these special new elements in the coming weeks.
Stay tuned for more from Holiday World, and be sure to get social with us on Facebook, and follow along with us on Twitter @BehindThrills for the latest updates!
 For more information about Holiday World, including tickets, visit the official website by clicking here!