In this age where theme parks are battling for crowds with big screen names, it's a wonder that no one has captured an attraction with James Bond. There's still time, as the 24th James Bond film has just been announced, with a huge cast and storyline that will make old time Bond fans squeal with delight. Daniel Craig, arguably the franchise's most successful Bond will back, and this time he's battling SPECTRE.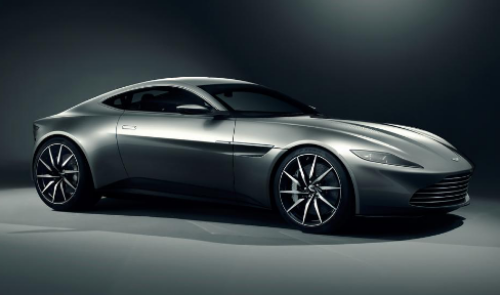 The 24th Bond film will be called SPECTRE, which is an acronym for Special Executive for Counter-intelligence, Terrorism, Revenge, and Extortion, is a throw back to classic Bind films, headed by the classic villain Blofeld.
Speaking of classic Bond, Aston Martin unveiled an all new car that was designed specifically for the film, and will be featured heavily as James Bond rolls through several locations worldwide. Director Sam Mendes was joined by the entire cast at London's Pinewood Studios. Daniel Craig will return as Bond, along with Ralph Fiennes, Naomie Harris, Rory Kinnear, and Ben Whishaw. New cast members will include Léa Seydoux, Dave Bautista, Andrew Scott, Monica Belushi, and Christoph Waltz as Oerhauser.
While the film isn't a direct sequel to the record breaking Skyfall, it does exist in the same world, so you will see characters that were introduced in Skyfall return with expanded roles.
James Bond is one of the longest running, and most recognizable characters in film history. While there are 23 Bond films, the character has been around for over 50 years. He was first introduced in Sir Ian Fleming's books. Besides the books and films, the character has been featured in video games, as well as a short lived cartoon. Theme park attractions have also been very short lived, being featured in just a few parks. The "Action Theater" attractions were mostly under Paramounts reign in theme parks, and we're very poorly done simulator attractions in which guests sat on chairs that moved with the characters movement.
The character has gotten huge recognition over the past few years with the introduction of Daniel Craig as the new Bond. The film is released by Sony, who has a relationship with Universal Orlando, and their Men in Black attraction. With the popularity of the character, and the massive expansion that all Universal parks are going through, we very well may see a James Bond attraction in the future. Guests Could roll through a secret mission with 007 in an Aston Martin themed coaster, or watch as a James Bond stunt show recreates some amazing action sequences made famous by the films.
Spectre hits theaters November 2015, and starts filming tomorrow.
Stay tuned for more fun, and be sure to get social with us on Facebook and follow along with us on Twitter @BehindThrills for the latest updates!