Today's generation is one enamored with technology. We love our Facebook status updates, social media and of course, selfies. However, it seems that while we are in love with our technology, there is one who is absolutely tired of it, and it would be the last one you would ever think about. Megatron-leader of the Decepticons is really tired of how things are panning out, and he let one guest no at Universal Studios Hollywood.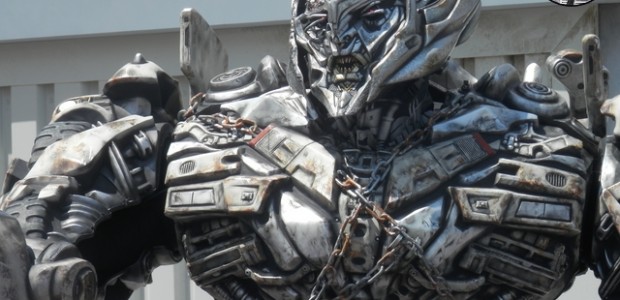 A guest stops to take a selfie in front of Megatron and he begins to rant about how disappointing this generation is.
"When will you learn that your status updates mean zero to nothing to anyone? EVER!" Megatron exclaims in a video "Use your mind, create new memories, INTERACT! Don't just add it to a library of forgotten photographs!"
See the Video for yourself

Some pretty inspiring words from probably one of the most evil robotic leaders of our time. Megatron has a point, we have become very taken with ourselves and with creating a digital log of things that we hardly experience life anymore.
If it seems harsh, it's not…not really. It's all part of the act at Universal Studios Hollywood where the Transformers interact and speak with guests in huge costumes. Megatron, and Optimus Prime both speak with guests, offering insults, and inspirations, depending on the character you meet.
These characters are part of the huge Transformers experience at Universal Studios Hollywood which includes the smash ride, Transformers 3D.
Stay tuned for more from Universal Hollywood, and be sure to get social with us on Facebook and follow along with us on Twitter @BehindThrills for the latest updates!
For more information about Transformers the Ride at Universal Studios Hollywood, including tickets, visit the official website by clicking here!