For some reason during the holidays, we love to eat. Whether it's at your own dining room table, or sharing a meal out with family, there's just something about good food that brings everyone together. That is extremely true at Walt Disney World. Just in time for the holidays, the resort is getting ready to roll out several new dining options at different areas around the resort, as well as some very special options that have already rolled out at Epcot.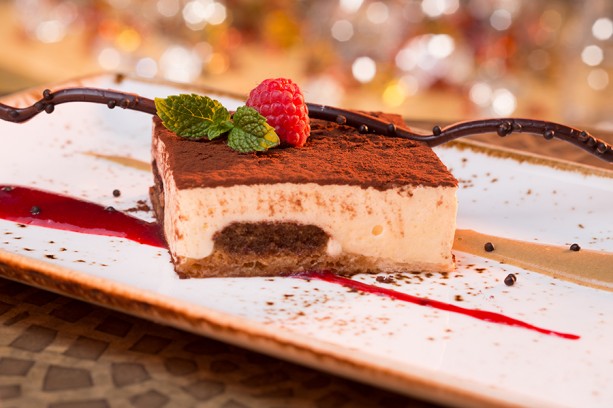 All Star Music
First up, and opening sometime this week is the newly renovated All Star Music Food Court.  The entire hotel is getting small changes in decor, with different options popping up over the course of the next couple months, but one major change is the all new Food Court which will feature an all new menu, as well as new decor.
The decor will feature new, contemporary versions of Mickey and the gang, hanging and playing music. The menu will feature a "create your own" pasta bowl, chicken, and of course pizza. While we're not sure of an exact date, we've heard that it could open as early as Wednesday.
Trattoria al Forno
Located at Disney's Boardwalk Resort, the all new restaurant will feature tons of Italian cuisine with the showcase on "old world" Italian techniques.  Handcrafted mozzarella made daily, cavatelli (small dumpling-shaped pasta) and a variety of Neopolitan-style pizzas baked in wood-burning ovens joins  paper-thin Italian meats, served with a variety of olives and caponata, pastas, velvety seasonal risottos and fresh seafood and vegetables.
The new restaurant is expected to open on December 18th, right before the busy holiday rush kicks off.
Get a sneak peek at the all new menu:
The new restaurant will also be open for breakfast, and will feature a completely different menu during breakfast hours.
Epcot Tastes of the Season
Last week, Epcot unveiled their all new "Tastes of the Season" with very special offerings around World Showcase. The options include some traditional offerings from different countries around the world, some of which are new, others are returning favorites.
Learn about some of the new menu items by clicking here!
Stay tuned for more from Disney, and be sure to get social with us on Facebook, and follow along with us on Twitter @BehindThrills for the latest updates!
For more information about Walt Disney World, including tickets, visit the official website by clicking here!