Hot off the heels of the very first teaser trailer for the all new Star Wars-The Force Awakens, Disney has announced the very first details in the annual Star Wars Weekends at Disney's Hollywood Studios. The annual celebration of all things Star Wars is a great place for collectors and fans as the park rolls out all new merchandise, and brings in some huge celebrities from Star Wars. With an all new film getting ready to roll out next December, it's very likely that we will see some HUGE Star Wars fans and news come from this year's event!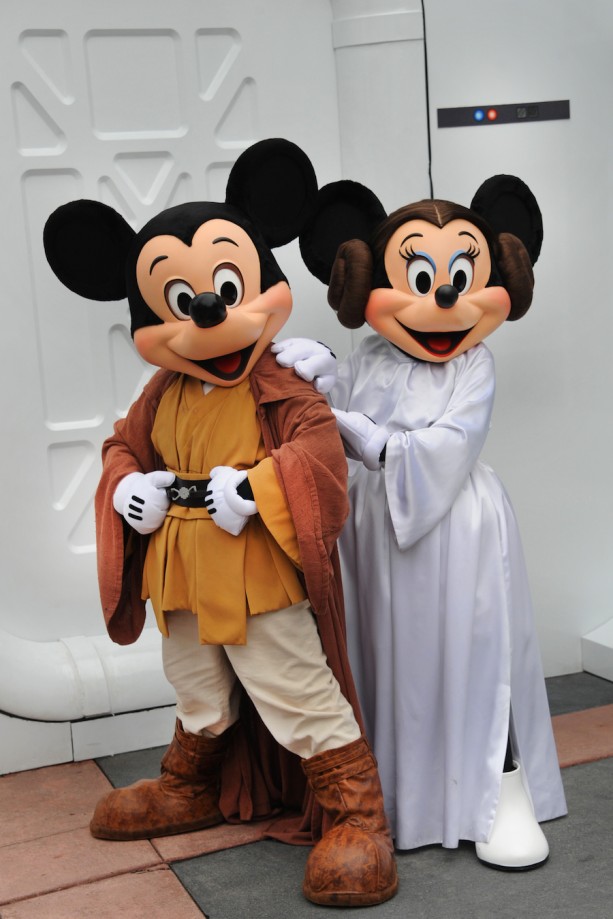 This year the fun will kick off at Disney's Hollywood Studios on May 15th and will run on select dates until June 14th. That puts it almost six months away from the opening of the all new Star Wars-The Force Awakens. While no details have been announced, it's very likely we will at least see some stars from the new film, and possibly an all new trailer for the film aired during the event. It would make for great synergy between Disney, and Lucasfilm and would be a great time to show it off.
Here are the full dates:
Weekend I: May 15-17, 2015
Weekend II: May 22-24, 2015
Weekend III: May 29-31, 2015
Weekend IV: June 5-7, 2015
Weekend V: June 12-14, 2015
In case you have been living under a rock…on Hoth…get another look at the all new trailer for Star Wars The Force Awakens!

Last year, Mark Hamill made his first Star Wars Weekends appearance, sporting the scruffy beard that will be seen in the next installment of the Star Wars Saga. It's entirely possible he will return, OR we could see some other stars as well…Carrie Fisher perhaps? Maybe even Andy Serkis or some of the new cast? What about Harrison Ford?
Stay tuned for more Star Wars fun, and be sure to get social with us on Facebook, and follow along with us on Twittter @BehindThrills for the latest updates!
For more information about Star Wars Weekends at Disney's Hollywood Studios, including tickets, visit the official website by clicking here!